(Last updated on January 9th, 2023)
Windows Defender or Sophos, which antivirus software is a better option in 2023?
Read this ultimate Windows Defender versus Sophos comparison to make a smart decision.
There's no denying that the Internet has radically transformed our lives – of course in a positive way – and we can't even imagine how life would be like without the Web.
From acquiring knowledge to communicating with loved ones to paying bills and doing online shopping, the Internet governs almost all aspects of our life.
But the Internet can be our worst enemy if we take it for granted.
The bad guys are always on the look to steal our valuable data, photos, and financial information. One single mistake from our side can land us in trouble.
In fact, you don't always have to make a mistake to be a cyberattack victim, mainly because of the sheer number of malware attacks and the evolving techniques adopted by hackers.
Global malware volume hit 10.52 billion last year, which can tell us a lot about the threats we face today. In the United States alone, more than eight million computers were infected with malware last year.
Installing a reliable antivirus program, therefore, is the only way to protect ourselves against all sorts of malware threats, including viruses, worms, Trojan horses, spyware, rootkits, etc.
Talking of a reliable antivirus suite, you must go for a premium package. Free versions not only have porous firewalls, but they also lack advanced features that we must need to protect our data and privacy and to achieve complete peace of mind.
On the other hand, premium antivirus suites do not only have an impregnable firewall, but they also boast a myriad of exciting features that guarantee the protection of all our devices against numerous digital threats.
Best Antivirus Suite for 2021
60-day money-back guarantee
During the past few months, we have ranked, rated, and reviewed 40 premium antivirus suites from the biggest names in cybersecurity. We did this so you can confidently choose the best antivirus software to protect yourself and your family.
Right now, we think that
Norton
is the best antivirus software your money can buy. It regularly earns perfect or near-perfect scores from independent labs and has the least impact on system performance compared to rival products. Its products combine top-notch security with an array of excellent security features and, best of all, offer exceptional value for money.
Overall,
Norton 360 Deluxe
(currently at
70% off
) is our pick for the best antivirus suite in 2021. It is competitively priced and comes with almost everything you could possibly ask for, such as a firewall, a fully integrated VPN, dark web monitoring, cloud backup storage (50GB), a password manager, and parental controls. You can cover up to 5 PCs, Macs, smartphones or tablets with this suite.
If you want full-on identity protection and don't mind paying more,
Norton 360 with LifeLock Select
(currently at
35% off
) gives those in the US a full range of identity protection features, more backup space (100GB), as well as all the above.
In this in-depth guide, we will compare Windows Defender and Sophos using different key metrics to find out which of them is a better choice for you.
In a rush? Take a glance at the following section to know which antivirus product performs better in each category.
A Quick Rundown of Winners in Each Category
1. Features
Winner: Sophos. Sophos comes with more feature-rich suites than Windows Defender.
2. Malware Protection
Winner: N/A. A fair comparison is not possible because of Sophos' absence from both key evaluations.
3. System Performance
Winner: N/A. Once again, Sophos didn't take part in independent tests and comparison is not possible.
4. User-Friendliness
Winner: Sophos. Sophos is much easier to navigate and allows remote management.
5. Pricing
Winner: N/A. Windows Defender offers only free version, which is why comparison cannot be made in the pricing section.
Short Verdict
Sophos offers more security-related features and extra utility tools in its security products than Windows Defender. In terms of malware protection and system performance, Windows Defender is a better pick over Sophos. In terms of user-friendliness, however, Sophos has an edge over Windows Defender.
1. Features
Learning about the features of an antivirus product is an excellent way to assess the software's overall usefulness. As a rule of thumb, an outstanding antivirus program should offer all the necessary features, so that you don't have to buy other tools and utilities separately.
Let's find out what features Windows Defender has at our disposal.
Windows Defender is the built-in antivirus tool that comes with Microsoft's Windows platform. Therefore, once you install Windows on your device, you don't need to install or prepare Windows Defender separately.
You also cannot uninstall Windows Defender. However, if you decide to go for some other fully-fledged antivirus suite, you can stop Windows Defender's real-time protection and other features to free up your PC's processing power.
Below are the features offered by Windows Defender:
A decent firewall that prevents hackers and malware from adversely affecting your computer.
Regular malware definition updates via Microsoft cloud servers so that your PC is protected by even newly emerging digital threats.
The SmartScreen feature blocks malicious websites and downloads. However, it works only with the Microsoft Edge browser.
The Find My Device function helps locate your PC in case it gets lost or stolen. The option also lets you lock your computer or erase its data if you think your personal information is at risk.
Windows Defender also offers parental controls that monitor your kids' online activity and prevent them from accessing harmful or inappropriate websites.
Let's see what Sophos brings to the table.
The Sophos Home Free suite does offer real-time malware protection and limited parental controls, but it doesn't include several useful advanced features that you may need to protect your data and privacy completely.
Sophos Home Premium is the company's only paid product for home users. Its salient features are given below:
Artificial Intelligence threat detection that blocks all sorts of old and new malware threats with the help of deep learning.
Advanced ransomware protection that stops the bad guys from encrypting your personal files and photos and demand ransom.
Protection against webcam and keystrokes hijacking.
An anti-phishing tool for safe browsing.
The antivirus suite lets you run scans and address security alerts remotely on other devices in your family.
Premium customer support
Winner: Sophos. Sophos definitely has a more comprehensive feature set than Windows Defender, including AI threat detection and an anti-phishing tool.
2. Malware Protection
Any antivirus suite worth its salt offers excellent protection against malware, which encompasses all kinds of digital threats, including viruses, worms, Trojan horses, rootkits, spyware, etc.
But how can we judge which software is better in this regard? Fortunately, there are reputable and independent labs that regularly conduct tests to examine several popular security products.
German lab AV-Test releases its test results every two months and rates antivirus suites on a scale of 1 to 6 score (6 being the highest).
Its Protection test examines an antivirus program's ability to protect against both zero-day attacks and newly discovered malware threats.
In its recent Protection evaluation, AV-Test gave Windows Defender a perfect score of 6 out of 6.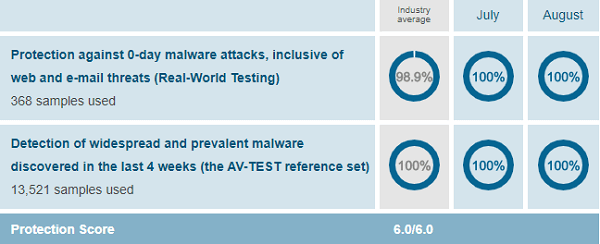 Austria-based AV-Comparatives is another well-known organization that examines security products on different metrics. Unlike AV-Test, AV-Comparatives assigns three-star (ADVANCED+), two-star (ADVANCED) and one-star (STANDARD) ratings to competing products.
In the June 2019 Real-World Protection Test conducted by AV-Comparatives, Microsoft Windows Defender received the second-highest ADVANCED award, mainly because of false alarms (meaning it wrongly blocked clean files and URLs).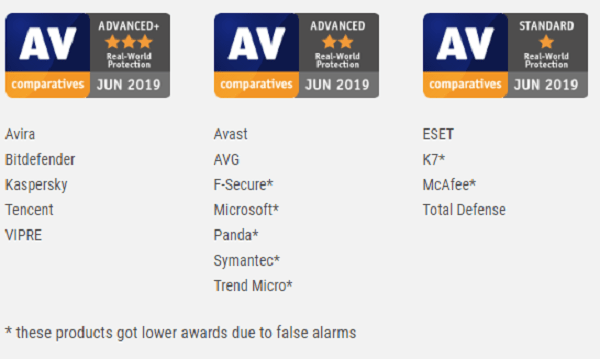 Sophos didn't participate in both malware protection evaluations.
Winner: N/A. As Sophos didn't participate in both tests, a fair comparison is not possible in this category.
3. System Performance
Apart from protecting your PC against all kinds of malware attacks, an excellent security product bears no influence on the performance of your computer.
The two security labs mentioned above also conduct performance tests, which are aimed at determining the average influence an antivirus product has on computer speed while performing daily operations.
In the AV-Test's August 2019 Performance evaluation, once again Windows Defender came up with promising results, this time achieving a near-prefect 5.5 out of 6 score.
However, in a similar test conducted by AV-Comparatives in April 2019, Microsoft got the lowest rating, i.e. the one-star STANDARD award. In fact, it was the only product among 16 that received the lowest award.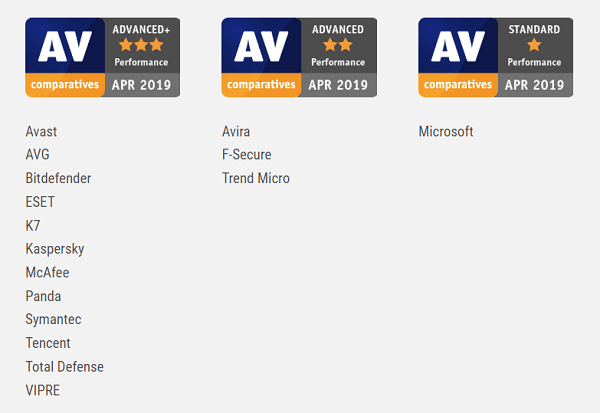 Sophos wasn't among participants in both evaluations.
Winner: N/A. Once again, a comparison is not possible between the two products, as Sophos didn't take part in both tests.
4. User-Friendliness
Another important metric that separates an excellent product from the ordinary is the user interface because it significantly influences the way we interact with a computer program.
Let's compare the interface of Windows Defender and Sophos to see which one is more intuitive and easier to use.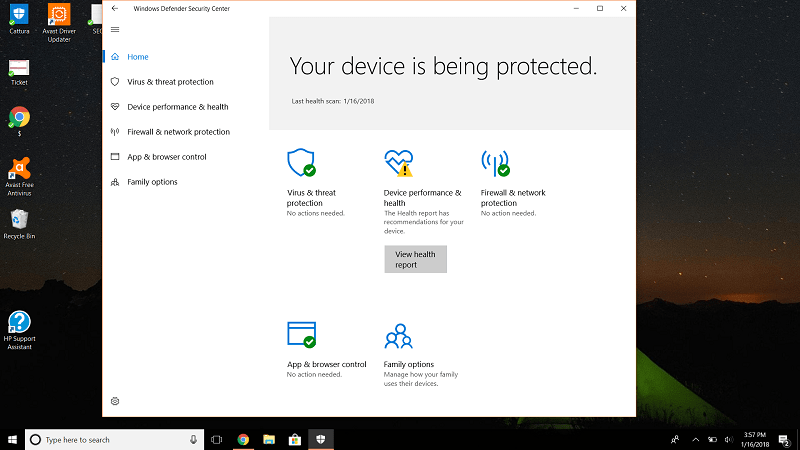 Windows Defender presents a straightforward interface, with almost all major options displayed on the home screen.
These options include Virus Threat and Protection, Account Protection, Firewall and Network Protection, App and Browser Control, Device Security, Device Performance and Health, and Family Options.
The same features are displayed on the left-hand panel so that you don't have to return to the home page to access them.
You can start a quick scan via a shortcut in the tray at the bottom of your screen, which will also let you know about any major updates or issues that you need to address.
Unlike with several antivirus programs, you cannot start a scan from the home screen of Windows Defender. Another downside is that you can't do scheduled scans with Windows Defender, which is why you always have to start them manually every time you want to detect and block threats.
Let's see what Sophos has in comparison.
The straightforward interface of Sophos uses a perfect blend of blue, grey and white colors, which makes it look modern and sleek.
Sophos does have a desktop application, but it features only basic options like running a scan and checking your recent activity.
All other options are managed through your browser after you log in with your credentials. This comes in handy when you are managing a large number of devices in your household, as you can ensure your family members' security no matter in which part of the world they live.
Winner: Sophos. Sophos offers a more user-friendly and straightforward interface. Also, it allows users to manage devices of their family members remotely.
5. Pricing
Windows Defender is an entirely free built-in security software that comes with Windows operating system.
On the other hand, a single license of the Sophos' only product – Sophos Home Premium – comes with a price tag of $36. However, the best part is that you can protect data and privacy of all your family members with Sophos Home Premium, as its single license covers as many as 10 devices.
| Sophos Products | Regular Price | Discounted Price |
| --- | --- | --- |
| Sophos Home Premium | $42.00/year | Check here |
| Sophos Business Antivirus | $63.25/year | Check here |
Winner: N/A. Comparison cannot be made in the pricing section, as Windows Defender is a free product and comes pre-installed with Windows.
Final Thoughts
Windows Defender is a good option as far as free antivirus programs are concerned. However, if you want to spend a few dollars to buy complete peace of mind, Sophos' premium suite offers excellent value for money.
Our recommendations: If you want to get the highest level of security and performance, there's no better choice than Norton, which protects over 50 million users worldwide.
After reviewing dozens of antivirus products from some of the biggest names in the cybersecurity realm, we believe that Norton 360 Deluxe is the best antivirus suite available on the market. It provides flawless anti-malware protection without slowing you down. Plus, you get almost all the advanced features you could ever want.
If you're willing to pay more for advanced identity protection features, we recommend Norton 360 with LifeLock select (only available in the US). It's a bit pricey but worth the price.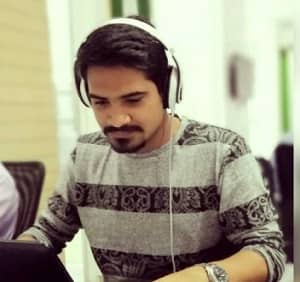 Anas Baig is a consumer privacy advocate and cybersecurity journalist by profession. Has has more than 7 years of professional experience under his belt. Anas has been featured on numerous media publications including The Guardian, Lifehacker, The Next Web, Infosecurity Magazine, Security Boulevard, Hacker Noon, CMS Wire, IAPP, SC Magazine, and many others. His interest includes Digital Privacy Rights, Information Security, Networking, Privacy, and Data Protection.
My Contributions: 
Hacker Noon | TheNextWeb | DevOps.com | GlobalSign | CMS Wire | CSO | Tech.co | Security Boulevard | ITProPortal | MuckRack | Crunchbase