Comprehensive, unbiased advice to help you make better decisions!
Our Mission
At ProficientBlogging.com, we strive to come up with comprehensive, data-driven product reviews and comparisons to facilitate better decision-making. We are on a mission to provide comprehensive and honest advice to our readers.
We pride ourselves on providing credible information to our readers, without compromising on transparency. We follow strict editorial standards and review products independently, but some of our posts may contain affiliate links.
Our Values
Real-world Evaluations
Expert Opinion
Step-by-step
Unbiased Content
Who Writes the Content?
Anas Baig is the author at Proficient Blogging. He holds a degree in Computer Science from Iqra University and has a profound interest in online privacy, security and IoT.
You can read more about Anas below.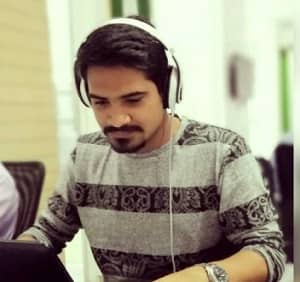 Anas Baig is a consumer privacy advocate and cybersecurity journalist by profession. Has has more than 7 years of professional experience under his belt. Anas has been featured on numerous media publications including The Guardian, Lifehacker, The Next Web, Infosecurity Magazine, Security Boulevard, Hacker Noon, CMS Wire, IAPP, SC Magazine, and many others. His interest includes Digital Privacy Rights, Information Security, Networking, Privacy, and Data Protection.
My Contributions: 
Hacker Noon | TheNextWeb | DevOps.com | GlobalSign | CMS Wire | CSO | Tech.co | Security Boulevard | ITProPortal | MuckRack | Crunchbase
Affiliate Disclosure
We strongly believe in being transparent and honest to our readers. We believe it is your right to know who we are affiliate with and how we generate revenue to run this site. At Proficient Blogging, we use affiliate marketing to cover our expenses.
Here is how it works: We sometimes include affiliate links within our content. Whenever you click on these "affiliate links" and end up purchasing a product, we sometimes earn a small commission from the company. Our commission does not affect the price you pay and no extra cost is passed on to you.
Read more about our affiliate partnerships here.
Contact Us
Got a question or suggestion, use the contact form here to reach out to us.
Our Location
Address:
29 Watts Street Boxhill 3123
Melbourne, Victoria
Australia
Phone:
+61-451900405