(Last updated on January 9th, 2023)
Malwarebytes or Kaspersky, which software is a better option in 2023?
Read this ultimate Malwarebytes versus Kaspersky comparison to make a smart choice.
These days, everyone spends a great deal of time on the internet, and it has become a common practice to put sensitive information online without much prior thinking. However, there's more risk attached to this practice than you'd think, especially if you don't have proper antivirus protection.
Internet comes with its fair share of dark sides, not least of which are the hackers and all sorts of malware. Once the virus is on your computer, anybody can access your information and use it to their advantage. Many of us use free antivirus to protect our systems from any external threats. But we forget that a freemium will only take us so far in the battle against illegal activities.
The bitter truth is that malware is spreading at an alarming frequency. Over 8 million computers were infected with malware last year, and that was just in the United States! It's a wonder that the number wasn't higher, over 1.5 million new phishing sites are created every single month.
While free antivirus software can prevent certain types of malware infections, they are often ill-equipped to deal with the rising tide of advanced malware threats, like cryptojacking. In the face of such risks, premium security software is an essential investment and the only way to guarantee complete protection and peace of mind.
Best Antivirus Suite for 2021
60-day money-back guarantee
During the past few months, we have ranked, rated, and reviewed 40 premium antivirus suites from the biggest names in cybersecurity. We did this so you can confidently choose the best antivirus software to protect yourself and your family.
Right now, we think that
Norton
is the best antivirus software your money can buy. It regularly earns perfect or near-perfect scores from independent labs and has the least impact on system performance compared to rival products. Its products combine top-notch security with an array of excellent security features and, best of all, offer exceptional value for money.
Overall,
Norton 360 Deluxe
(currently at
70% off
) is our pick for the best antivirus suite in 2021. It is competitively priced and comes with almost everything you could possibly ask for, such as a firewall, a fully integrated VPN, dark web monitoring, cloud backup storage (50GB), a password manager, and parental controls. You can cover up to 5 PCs, Macs, smartphones or tablets with this suite.
If you want full-on identity protection and don't mind paying more,
Norton 360 with LifeLock Select
(currently at
35% off
) gives those in the US a full range of identity protection features, more backup space (100GB), as well as all the above.
However, with so many antivirus options out there, it can be hard to decide which one makes a better pick for your personal or family use. Worry not! We have drafted many detailed guides to help you with your decision.
Today, we'll go into an extensive comparison between two popular antivirus companies: Malwarebytes and Kaspersky. We'll look into what kind of features their different antivirus products carry. We'll also see how well both companies performed during the most recent independent evaluations.
In a rush? Below is a quick summary of the comparison, and who comes out as the winner and for what reason.
A Quick Rundown of Winners in Each Category
1. Features
Winner: Kaspersky. In comparison to Malwarebytes, Kaspersky offers a more comprehensive set of features and utilities in its security products.
2. Malware Protection
Winner: Kaspersky. Independent tests prove that Kaspersky offers far better malware protection than Malwarebytes.
3. System Performance
Winner: Kaspersky. Once again Kaspersky outperformed Malwarebytes in one test while accomplishing the highest ranking in the second test as well where Malwarebytes failed even to participate.
4. User-Friendliness
Winner: Tie. Both Kaspersky and Malwarebytes offer a simple, intuitive user interface with their premium products.
5. Pricing
Winner: Kaspersky. You'll get access to more licenses for fewer dollars through Kaspersky, even if you need to protect Macs or mobile devices.
6. Customer Satisfaction
Winner: Malwarebytes. According to two independent sources, Malwarebytes offers far better customer service than Kaspersky.
Short Verdict
Kaspersky is the overall winner as it offers more security-enhancing features and extra utilities in its security suites than Malwarebytes. Also, independent tests show that Kaspersky is better than Malwarebytes in terms of both malware detection and system performance.
Best Antivirus for 2023
---
#1 (Excellent)

Robust feature-set
Excellent anti-malware security
Minimal system impact
Easy-to-use interface
Automatic updates
Trusted by 50 million users
100% virus protection promise
60-day money-back guarantee
70% off
#2 (Very Good)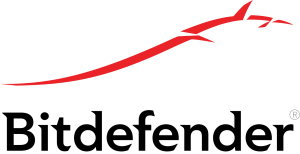 Exceptional malware protection
Little impact on performance
Trusted by millions of users
30-day money-back guarantee
User-friendly interface
50% off
#3 (Very Good)
Good malware protection
Trusted by big corporations
Minimal impact on performance
Good value for money
30-day risk-free guarantee
40% off
1. Features
Most modern antivirus companies offer an extensive array of advanced features and utilities packed into their products – especially premium ones. Sometimes an innovative feature or function can be the sole reason to win out more customers.
Let's see how both companies compare in terms of features.
We'll start with Malwarebytes.
Malwarebytes Free is the company's limited free version. Like most freeware in the market, this product is just a disinfection tool that is useful in eliminating malware that has already infected your system. Other than that this product offers no advanced features or utilities like real-time monitoring.
Malwarebytes Premium for You is the company's first paid coverage with a single universal license. This product package includes an advanced firewall that protects you against all sorts of digital threats, such as ransomware, spyware, rootkits, worms, rootkits. It runs automatic scans as well as scheduled scans to fit your daily routine.
This suite also includes protection against malicious and fraudulent websites, along with complete identity protection.
Malwarebytes Premium for Home is the next product offered by the company. This suite comes with three licenses with the option to add more (up to 10) if required. This option is an economical choice if you need to protect all your family devices, including Macs and smartphones.
Premium Malwarebytes customers can contact customer support 24/7 via email, online chat, or phone.
Malwarebytes offers an extensive selection of business products for all kinds of businesses. There's Malwarebytes for Teams, Malwarebytes Endpoint Protection for companywide servers, and Malwarebytes Endpoint Protection and Response. Follow this link to learn more about these products.
Now let's look at the range of antivirus products from Kaspersky.
Kaspersky Free is the company's limited free antivirus product. It protects against different types of malware found online as well as phishing websites. It also protects your system from any virus that might try to infect your system via USB, but that's about all it offers.
Kaspersky Anti-Virus, a Windows-only package, is the first paid antivirus coverage offered by the company. Besides providing complete protection against all sorts of malware threats, this suite incorporates many useful features such as the Vulnerability Scanner. This tool checks your system for patches and potential loopholes.
There's also a Silent Mode feature that suspends notifications while you're gaming or watching videos. Advanced multi-layered ransomware protection is also part of this suite.
Next up is Kaspersky Internet Security, which works on PCs, Macs, and mobile devices. This package includes everything from the previous product plus some more amazing features, such as a two-way firewall that monitors all your network connections and blocks attacks in real-time.
Also included with this suite is a hardened Internet browser that lets you securely surf the web or shop online. There's an Antispam Module which works a lot like an ad-blocker for your email, guarding against spam mail. There's also a suite of Parental Controls that limits access to inappropriate websites for children and keeps an eye on their digital activities for you.
Finally, there's Kaspersky Total Security, the company's top-shelf antivirus software. This suite offers everything that comes with the Internet Security package, accompanied by some additional tools such as a password manager and a file shredder. The file shredder is a permanent delete function that can safely delete sensitive and confidential files from your system without leaving any traces. You'll also get a backup utility with 2GB of cloud storage at no extra cost.
Kaspersky recently introduced another product, called Kaspersky Security Cloud. This product offers all the features and utilities that are part of the "Total Security" suite, plus it has an "adaptive technology" feature. This innovative feature applies all necessary security settings based on your typical activities and internet usage behavior.
Essentially, the technology not only tailors your protection based on your behavior but also adapts to any changes in your usage patterns. It comes in two different versions: Personal and Family.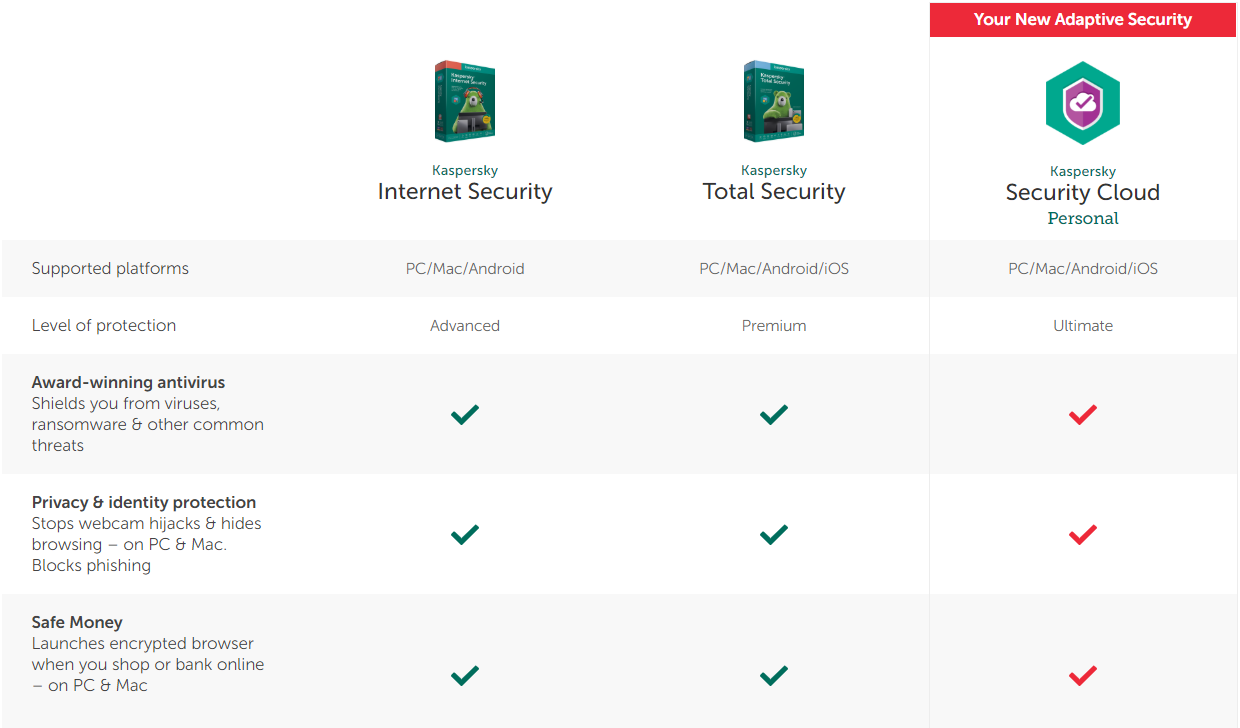 Interested in Kaspersky's business-specific products? Follow this link for more information.
Winner: Kaspersky. Overall, it's quite clear that Kaspersky antivirus products pack up a more comprehensive and extensive collection of features than Malwarebytes products.
2. Malware Protection
Above all other aspects, the ability to defend your computer against malware is the most critical function for any antivirus software worth your time and money. There is an ocean of threats across the internet and other networks. To determine which of these two companies better protects your computer from these risks, let's look at the test results issued by independent testing organizations.
AV-test.org issues Protection Tests that use a scoring rubric of 1 to 6 – 6 being the highest possible score. According to their May/June 2019 evaluation, Malwarebytes scored a mere 2 out of 6, which is indicative of inadequate protection against malware.
Kaspersky, on the other hand, managed to achieve a perfect score of 6 out of 6, indicating highly competitive defensive capabilities.
To review the details of these evaluations, you can visit these links: Malwarebytes and Kaspersky
AV-Comparatives is another testing organization that provides an unbiased protection ranking. They gave out their most recent Real-World Protection test results in June 2019. Kaspersky once again bagged the highest possible award from the organization: the Advanced+ Award. Curiously, Malwarebytes did not participate in this evaluation.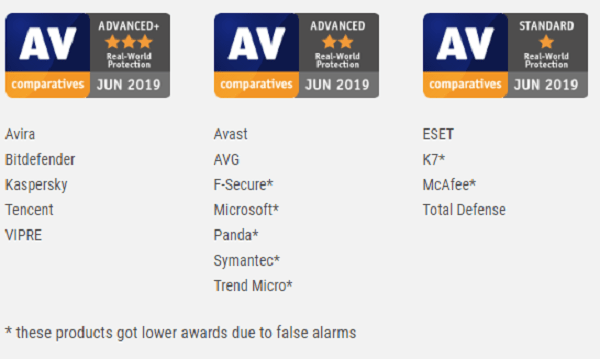 Winner: Kaspersky. Kaspersky is the clear winner in the realm of malware defense, scoring the highest possible ranking in both the tests. Malwarebytes received poor ranking in the first test and didn't even participate in the second test – possibly suggesting unpreparedness or a lack of impressive results in internal tests.
3. System Performance
A decent antivirus will surely protect your computer, but it also needs to be as less resource-dependent as possible. This capacity is significant to free up the processing power of your computing devices for routine tasks.
Let's look at what the testing organizations have to reveal about the effects of our two competing antivirus software on the system performance. AV-test.org, during its Performance test, found that Malwarebytes scored 5 out of 6.
Meanwhile, Kaspersky scored a perfect 6 out of 6, indicating a better ability to run smoothly on your computer.
AV-Comparatives also gave out a Performance evaluation. Kaspersky received an Advanced+ Award, the highest possible ranking from the organization. Malwarebytes, once again, declined to participate in these evaluations. To review a detailed evaluation for this test, go here.
Winner: Kaspersky. Once again, Kaspersky performed better than Malwarebytes on one test, while Malwarebytes did not participate at all in the second test.
4. User-Friendliness
The simplicity and accessibility of the user interface of any antivirus product will directly affect the comfort level of the user. Therefore, interface usability can be a critical factor if you aren't very computer literate or find it tedious to have to figure out a complex product.
Let's take a look at both companies' user interfaces to find out which one is better and brings superior user experience to the table.
Malwarebytes interface is dominated by a green checkmark suggesting your system is well protected. The right side of the screen is composed of several icons and horizontal bars. These bars deliver all the information you need to operate the software effectively and act quickly in the event of a security issue.
The left side of the screen consists of blocks for accessing different functions and features such as scan or settings. Overall Malwarebytes has a pretty simplistic and straightforward interface that is extremely easy to use and navigate. Even novice computer users will be able to navigate the interface without difficulty.
If you use the free version of the software, however, you may find that advertisements frequently pop up on the dashboard to try to persuade you to upgrade. These frequent reminders become annoying very quickly and downgrade overall user experience.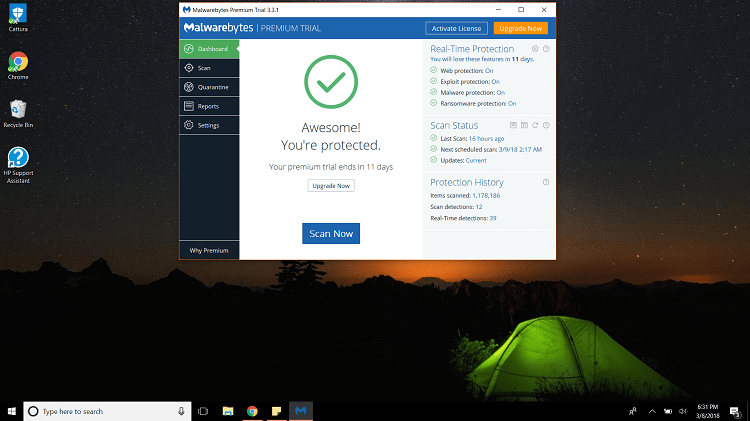 Now let's see how Kaspersky's interface compares.
Kaspersky uses a simplistic interface that uses green and white as their primary colors. A big banner across the top of the screen announces your device security status. Below which, several big icons denote different functions.
Just like with Malwarebytes' interface, however, the free version of the software has methods to try to get you to upgrade. The interface shows all the functions but blocks the ones that come with paid tiers.
However, this can even continue into the paid versions of the software, making it feel like any version of the software besides the most advanced tier of coverage is somehow lesser. Rather than being persuasive, this feels manipulative and therefore annoying.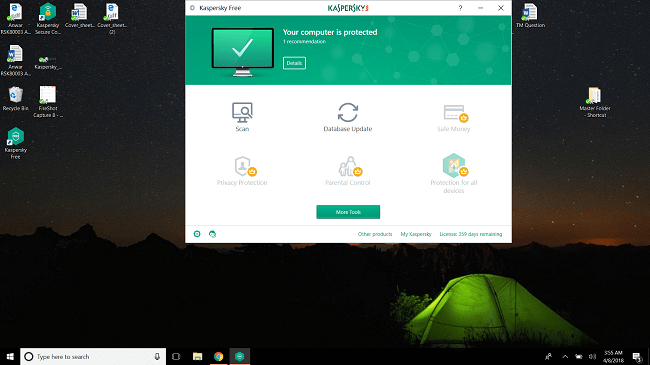 Winner: Both. Both interfaces are simplistic and intuitive that even casual computer users will find them extremely user-friendly and easy-to-follow. Although, Kaspersky's method of inspiring you to upgrade isn't as intrusive or annoying as flashy advertisements.
5. Pricing
The price of antivirus software can be a critical factor in determining which one suits you best. For instance, if the best software is priced too high, it may not seem worth your while. One the other hand, decently priced software will attract you more easily.
Let's take a look at the pricing plans for both Malwarebytes and Kaspersky to see which one gives you more bang for your buck.
Malwarebytes' first software is free, but this version is only compatible with Windows. The first paid option, Premium for You, costs $39.99 per year for one license. This license is suitable for PCs, Macs, or mobile devices, however, so there's a little more value here despite the relatively high upfront cost.
The next paid tier from Malwarebytes, Premium for Home, costs $59.99 per year and protects up to 10 devices.
The extensive array of Malwarebytes business-specific security solutions has varying prices, and you can view them all right here.
| Malwarebytes Products | Regular Price | Discounted Price |
| --- | --- | --- |
| Malwarebytes Premium for PCs | $39.99/year | Check here |
| Malwarebytes Premium for Mac | $39.99/year | Check here |
| Malwarebytes Business Products | Varies | Check here |
Now let's take a look at how Kaspersky prices its products.
Anti-Virus, the first paid coverage from Kaspersky, costs $29.99 for three licenses (PCs only). Kaspersky Internet Security includes three licenses for PCs, Macs, or mobile devices and costs $39.99. Then there's Total Security, which also comes with three licenses costing $49.99.
The Kaspersky Security Cloud comes in two versions: Personal and Family. Personal costs $49.99 for a similar number of licenses, while the Family version protects up to 20 different devices for $149.99 per year.
| Kaspersky Products | Regular Price | Discounted Price |
| --- | --- | --- |
| Kaspersky Anti-Virus | $59.99/year | Check here |
| Kaspersky Internet Security | $79.99/year | Check here |
| Kaspersky Total Security | $99.99/year | Check here |
| Kaspersky Security Cloud (Personal) | $89.99/year | Check here |
| Kaspersky Security Cloud (Family) | $149.99/year | Check here |
| Kaspersky Small Office Security | $149.99/year | Check here |
| Kaspersky End Point Security Cloud | $300.00/year | Check here |
Winner: Kaspersky. Kaspersky gives you more licenses earlier on in protection tiers for less money. Also, you'll get more licenses for Macs or mobile devices for the same amount of money as one universal license from Malwarebytes.
6. Customer Satisfaction
One final thing we can look at to determine the better contender between Malwarebytes and Kaspersky is the customer satisfaction rating. Customer satisfaction is a good indicator of how well a company takes care of its customers and shows interest in resolving their issues.
Consumeraffairs.org is a review collecting website that averages out customer feedback into a five-star rating. According to the most recent updates, Malwarebytes stands at a 4-star rating whereas Kaspersky stands behind with a 3-star rating.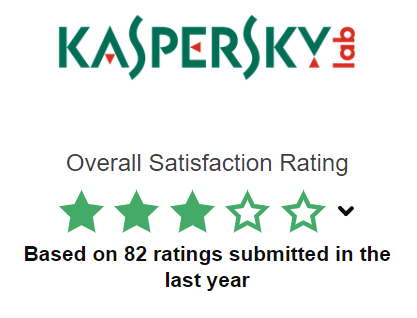 Better Business Bureau (BBB) is another organization that collects customer feedback and then compiles it into a scoring scale from A to F. According to this source, Malwarebytes earned an excellent A+ rating while Kaspersky received an F.
Winner: Malwarebytes. Malwarebytes outright smashes Kaspersky here. Reviews from both feedback collecting sites indicate that Malwarebytes' customer service is miles ahead compared to Kaspersky's less than adequate customer support.
Final Thoughts
Malwarebytes offers decent customer service and features, but Kaspersky provides a much more comprehensive array of features spread across its different products. Moreover, the defensive capabilities of Kaspersky are far better than those offered by Malwarebytes. Kaspersky also demonstrates a lower impact on your computer, which is always a plus. Last but not least, Kaspersky offers more licenses for less money, even if you use a Mac or mobile device.
Our recommendations: If you want to get the highest level of security and performance, there's no better choice than Norton, which protects over 50 million users worldwide.
After reviewing dozens of antivirus products from some of the biggest names in the cybersecurity realm, we believe that Norton 360 Deluxe is the best antivirus suite available on the market. It provides flawless anti-malware protection without slowing you down. Plus, you get almost all the advanced features you could ever want.
If you're willing to pay more for advanced identity protection features, we recommend Norton 360 with LifeLock select (only available in the US). It's a bit pricey but worth the price.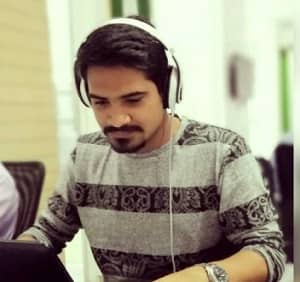 Anas Baig is a consumer privacy advocate and cybersecurity journalist by profession. Has has more than 7 years of professional experience under his belt. Anas has been featured on numerous media publications including The Guardian, Lifehacker, The Next Web, Infosecurity Magazine, Security Boulevard, Hacker Noon, CMS Wire, IAPP, SC Magazine, and many others. His interest includes Digital Privacy Rights, Information Security, Networking, Privacy, and Data Protection.
My Contributions: 
Hacker Noon | TheNextWeb | DevOps.com | GlobalSign | CMS Wire | CSO | Tech.co | Security Boulevard | ITProPortal | MuckRack | Crunchbase