(Last updated on January 9th, 2023)
Kaspersky or Norton, which antivirus suite is better in 2023?
Read this in-depth comparison to make a smart decision.
In this comprehensive guide, we will gauge both Norton and Kaspersky in terms of features, malware protection, impact on system performance, user-friendliness, price, and more.
In today's world, an excellent antivirus suite like Norton, Bitdefender, McAfee or Kaspersky is a must if you want to protect data and privacy of yourself and your family.
The importance of security software is also underlined by the fact that we are spending a lot of time using smartphones and PCs. Stats show that the average American spends more than 10 hours daily staring at a screen.
Hackers are always looking out for ways to steal your important files and photos and breach your privacy and sometimes want money in return.
The 2021 SonicWall Cyber Threat Report shows that the global malware volume was 5.6 billion last year, whereas 304.6 million ransomware attacks and 56.9 million IoT attack were also reported.
So, going online without a reliable antivirus is akin to self-harm.
Best Antivirus Suite for 2021
60-day money-back guarantee
During the past few months, we have ranked, rated, and reviewed 40 premium antivirus suites from the biggest names in cybersecurity. We did this so you can confidently choose the best antivirus software to protect yourself and your family.
Right now, we think that
Norton
is the best antivirus software your money can buy. It regularly earns perfect or near-perfect scores from independent labs and has the least impact on system performance compared to rival products. Its products combine top-notch security with an array of excellent security features and, best of all, offer exceptional value for money.
Overall,
Norton 360 Deluxe
(currently at
70% off
) is our pick for the best antivirus suite in 2021. It is competitively priced and comes with almost everything you could possibly ask for, such as a firewall, a fully integrated VPN, dark web monitoring, cloud backup storage (50GB), a password manager, and parental controls. You can cover up to 5 PCs, Macs, smartphones or tablets with this suite.
If you want full-on identity protection and don't mind paying more,
Norton 360 with LifeLock Select
(currently at
35% off
) gives those in the US a full range of identity protection features, more backup space (100GB), as well as all the above.
In this comprehensive guide, we will compare different solutions offered by Kaspersky and Norton – two of the most popular antivirus brands.
In a rush? Take a look at the quick summary below to see which product claims the top spot in each category.
A Quick Rundown of the Winners in Each Category
1. Features
Winner: Norton. Norton's products are packed with many advanced features you won't find in any other antivirus suite.
2. Malware Protection
Winner: Tie. Both antivirus brands show excellent performance in recent independent malware protection evaluations.
3. System Performance
Winner: Tie. Once again, both Norton and Kaspersky bagged perfect scores in tests conducted by an independent lab.
4. User-Friendliness
Winner: Norton. Norton has a far more appealing interface than its competitor, though both companies offer straightforward and intuitive UI.
5. Pricing
Winner: Tie. Both antivirus brands have a similar pricing structure and have something to offer to all sorts of users.
6. Popularity
Winner: Norton. Norton is currently the most popular antivirus brand, according to the most recent data released by independent stat portals.
Short Verdict
Norton is a clear winner as it offers more security-related features and extra utilities in its security products than Kaspersky. Independent tests prove that Norton is better than Kaspersky in terms of malware protection and the impact on system performance.
Best Antivirus for 2023
---
#1 (Excellent)

Robust feature-set
Excellent anti-malware security
Minimal system impact
Easy-to-use interface
Automatic updates
Trusted by 50 million users
100% virus protection promise
60-day money-back guarantee
70% off
#2 (Very Good)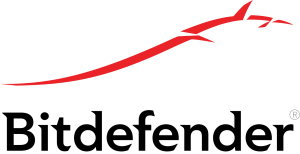 Exceptional malware protection
Little impact on performance
Trusted by millions of users
30-day money-back guarantee
User-friendly interface
50% off
#3 (Very Good)
Good malware protection
Trusted by big corporations
Minimal impact on performance
Good value for money
30-day risk-free guarantee
40% off
Let's start off the detailed comparison…
1. Features
Features are the first thing people examine when they are looking to buy a product or subscribe to a service. You can have a good idea about a product by just looking at its feature set.
Let's start by going through Kaspersky's features.
Kaspersky Free is the company's free antivirus product. It offers basic-level malware protection, scans downloaded files for malware and also protects against online attacks.
If your computer is so riddled with malware that it won't start, you can make use of Kaspersky's Rescue Disk.
The downside of using a free product is that it usually offers limited protection and very few — if at all — advanced features/utilities. If security is your top priority, you should go with the premium suite that best meets your needs.
Kaspersky's entry-level premium offering is Kaspersky Anti-Virus. Along with everything that is included in the freeware, it offers ransomware protection, a Silent Mode utility (that stops all notifications), and a vulnerability scanner (that checks for system vulnerabilities like outdated apps).
Next level up is Kaspersky Internet Security. It adds a two-way Firewall (monitors network traffic and thwarts hacking attempts via network), a hardened browser for safe shopping/banking, and webcam and microphone protection.
A limited parental control module is also included in the suite. It helps you control what sites your children visit and how much time they can spend online.
Kaspersky Total Security is the company's full-blown suite. Along with everything that is part of the "Internet Security" suite, it adds a Data Shredder (lets you safely delete your sensitive files so they can't be recovered), an unlimited password manager (securely stores all your passwords at one place for logins hassle-free), and a file backup utility with 2GB of online space.
A fully-fledged parental control filter and a file encryption utility (makes your sensitive documents/information inaccessible to hackers) are also included in the Total Security suite.
Also, a single subscription of Kaspersky Total Security protects all your PCs, Macs, and mobile devices.
A limited free VPN (with the data cap of 20MB) is also included in all Kaspersky suites.
Lastly, we have Kaspersky Security Cloud, which puts the company's six premium products and apps for Windows, macOS, Android and iOS under one account.
The suite offers all the features included in the Total Security package, plus some additional features and platform-specific improvements under Kaspersky's Adaptive Security technology.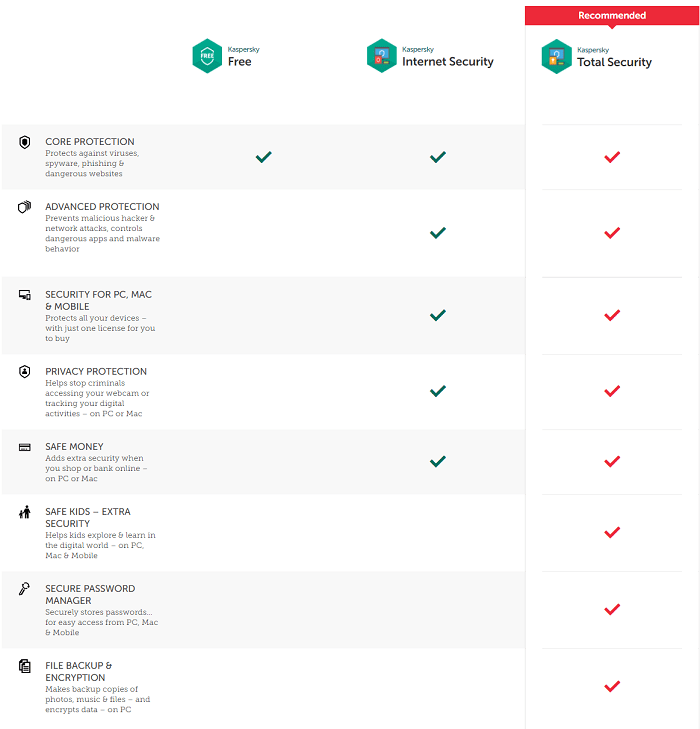 Now, let's take a look at Norton's features.
To begin with, Norton doesn't have a free antivirus product.
The company's paid protection starts with Norton AntiVirus Plus. It protects your computer against malware threats and offers a smart firewall, a password manager and 2GB cloud storage. You can protect one PC or Mac with this package.
If you want more protection and also need to cover more devices, you can go for Norton 360 Deluxe. It's one of the best plans on the market right now and protects up to five PCs, smartphones or tablets.
It has all the tools mentioned above, plus a secure VPN, privacy monitor, webcam protection, parental controls, and dark web monitoring. The Deluxe package comes with 50GB cloud storage.
Next up is Norton 360 Premium I plan, which has the same features of the Deluxe package but covers up to 10 devices.
Another level up is the Norton 360 with LifeLock Select suite, which offers unmatched features across the antivirus industry. Under this plan, you get identity alert system, stolen wallet protection, ID verification monitoring, SSN and credit alerts, and Norton's iconic Million-Dollar Protection Package.
Norton 360 with LifeLock Ultimate Plus is yet another product from Norton.It comes with identity lock, court records scanning, fictitious identity monitoring, 401(k) and investment activity alerts, phone takeover monitoring, and home title monitoring.
Interested in Norton's business products? Click here for detailed information.
Winner: Norton. Norton has a more robust feature set than its competitor and gives you more options to choose from.
2. Malware Protection
Another critical factor that can make or break an antivirus suite is its anti-malware engine.
In this section, I will take a look at testing results from an independent lab to see how well Kaspersky and Norton protect against both widespread and zero-day malware threats.
The antivirus testing lab, Germany-based AV-Test Institute, runs several tests every two months to evaluate all popular antivirus brands.
In the latest tests conducted in January-February 2021, the AV-Test Institute evaluated 21 home user security products against 258 samples of zero-day and around 10,000 samples of newly discovered malware threats.
Both Norton and Kaspersky came out on top, earning a perfect 6 out of 6 score.
Kaspersky:
Norton:
Winner: Tie. Both Norton and Kaspersky fared equally well when it comes to malware protection.
3. System Performance
A reliable antivirus program should also be lightweight. If it takes a heavy toll on your computer, you may soon get frustrated and ditch the product.
And if your computer is of an old model, you are doomed.
To check whether or not Norton and Kaspersky influence system speed, I'll once again take a look at the latest performance evaluations by the AV-Test Institute.
The most recent performance test was conducted in January-February 2021 and gauged the impact of all participants on computer speed during various operations, such as launching popular websites, downloading and installing frequently used apps, copying files, etc.
Once again, both Norton and Kaspersky notched a perfect 6 out of 6 score, indicating that they are extremely lightweight products.
Kaspersky:
Norton: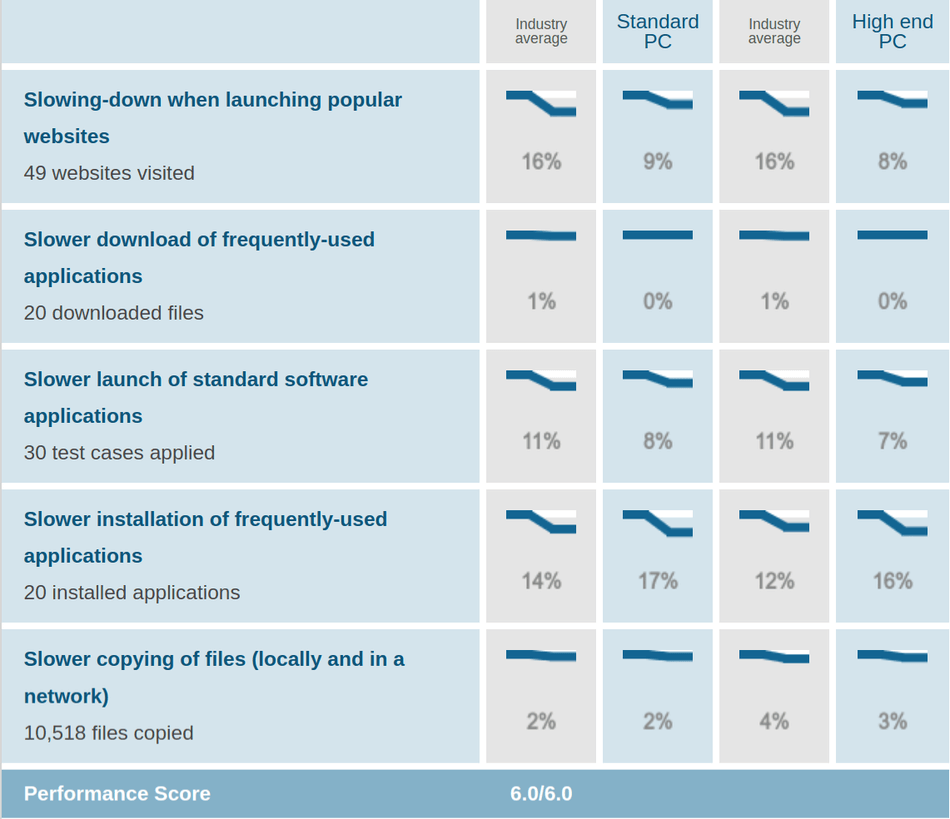 Winner: Tie. Both Norton and Kaspersky are excellent products and doesn't force your computer to go into overdrive.
4. User-Friendliness
The way you interact with an application is another important factor that affects your overall user experience.
Kaspersky's interface faced a major change in 2020. The interface is neat and simple and uses green and white as primary colors.
The Home window now houses six tiles, showing options like Scan, Database Update, Safe Money, Password Manager, Privacy Protection, Backup and Restore, Protection for Kids, and My Kaspersky.
Each module contains relevant features and settings. Several other features can be directly accessed by clicking the More Tools button given below the eight boxes.
You can see your protection status at the top of the home screen. If you see the "Your protection is live now" message beside a checkmark, it means your computer is out of danger.
Options for settings and your account can be found toward the bottom of the window.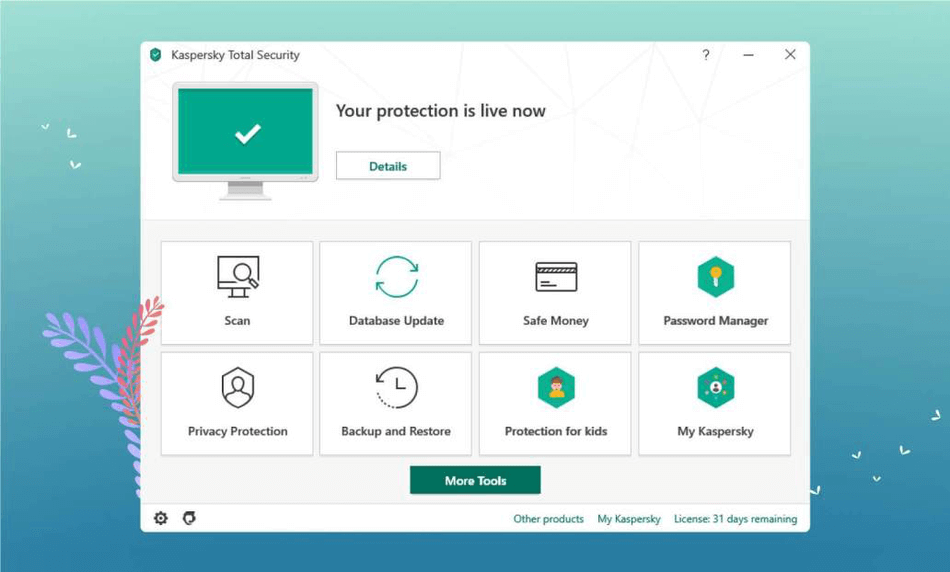 And it goes without saying that if you're using the freeware, all of the advanced features and utilities will not be available to you.
Now, let's take a look at Norton's interface.
Norton's user interface is simple and minimalistic, in shades of green and white.
The home screen displays a soothing photo of a mountain climber on the left side. The right side is dedicated to six key security features, including Device Security, Dark Web Monitoring, Secure VPN, Cloud Backup, Password Manager, and Parental Controls.
You can see your protection status under the Device Security head. The number of licenses under use can be seen at the top of the dashboard.
You can run Quick Scan from the main window. Go to the Device Security section to run full or custom scan.
Winner: Norton. Both Norton and Kaspersky are user-friendly, but Norton's UI is more modern in outlook than Kaspersky's, which makes it the winner of this category.
5. Pricing
| Kaspersky Products | Regular Price | Discounted Price |
| --- | --- | --- |
| Kaspersky Anti-Virus | $59.99/year | Check here |
| Kaspersky Internet Security | $79.99/year | Check here |
| Kaspersky Total Security | $99.99/year | Check here |
| Kaspersky Security Cloud (Personal) | $89.99/year | Check here |
| Kaspersky Security Cloud (Family) | $149.99/year | Check here |
| Kaspersky Small Office Security | $149.99/year | Check here |
| Kaspersky End Point Security Cloud | $300.00/year | Check here |
| Norton Products | Regular Price | Discounted Price |
| --- | --- | --- |
| Norton Antivirus Plus | $59.99/year | Check here |
| Norton 360 Standard | $79.99/year | Check here |
| Norton 360 Deluxe | $99.99/year | Check here |
| Norton 360 with Lifelock Select | $149.99/year | Check here |
| Norton 360 with Utimate Plus | $349.99/year | Check here |
| Norton Small Business Security | Varies | Check here |
Winner: Tie. Both antivirus brands offer various packages, ranging from basic protection to extremely high-end features. The pricing offered by both companies is also almost the same, which is why this category ends in a tie.
6. Popularity
Now, let's see which product is more popular.
To find out whether Kaspersky or Norton is more popular, I'll look at the most recent independent antivirus market share report, along with the number of followers of both companies on social media.
According to the most recent report by OPSWAT, a company that releases monthly reports on the market share of leading antivirus companies, Norton (Symantec) is on top of the list with a market share of 13.16%. Kaspersky didn't make it to the list of top 10 antivirus vendors.
Winner: Norton. The stats clearly reveal that Norton is far more popular not only compared to Kaspersky but to all other products.
Bottom line
Both Kaspersky and Norton offer a diverse range of antivirus suites to match your protection needs.
Norton is a better option than Kaspersky as its security suites not only offer more security-related features and utilities but also provide better malware protection.
Frequently Asked Questions
Is Norton better than Kaspersky?
Norton has a more diverse feature set and some of its offerings aren't found anywhere else. While independent tests suggest that both Norton and Kaspersky have excellent anti-malware protection capability, Norton is ahead of Kaspersky in some other areas like user-friendliness and popularity.
Why is Kaspersky banned in the US?
All US federal agencies have been barred from using Kaspersky products since 2017. The ban was imposed by US Department of Homeland Security amid allegations that the antivirus lab had engaged with the Russian government and intelligence agencies. Kaspersky denies the allegations.
Is Kaspersky really dangerous?
All US government departments are barred from using Kaspersky security products amid concerns it has ties to the Russian government. Kaspersky has denied the allegations and even offered to submit its source code and future updates for inspection by third parties. Many experts also continue to recommend Kaspersky products.
Our recommendations: If you want to get the highest level of security and performance, there's no better choice than Norton, which protects over 50 million users worldwide.
After reviewing dozens of antivirus products from some of the biggest names in the cybersecurity realm, we believe that Norton 360 Deluxe is the best antivirus suite available on the market. It provides flawless anti-malware protection without slowing you down. Plus, you get almost all the advanced features you could ever want.
If you're willing to pay more for advanced identity protection features, we recommend Norton 360 with LifeLock select (only available in the US). It's a bit pricey but worth the price.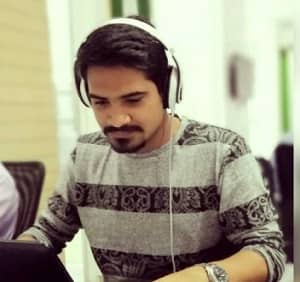 Anas Baig is a consumer privacy advocate and cybersecurity journalist by profession. Has has more than 7 years of professional experience under his belt. Anas has been featured on numerous media publications including The Guardian, Lifehacker, The Next Web, Infosecurity Magazine, Security Boulevard, Hacker Noon, CMS Wire, IAPP, SC Magazine, and many others. His interest includes Digital Privacy Rights, Information Security, Networking, Privacy, and Data Protection.
My Contributions: 
Hacker Noon | TheNextWeb | DevOps.com | GlobalSign | CMS Wire | CSO | Tech.co | Security Boulevard | ITProPortal | MuckRack | Crunchbase