(Last updated on January 9th, 2023)
Bitdefender or Kaspersky, which antivirus suite is a better option in 2023?
Read this detailed Bitdefender versus Kaspersky comparison to make an informed decision.
Do you know that the annual cost of cybercrime is significantly larger than the damage caused by natural disasters in a year?
Cybersecurity Ventures predicts that global cybercrime costs will touch $6 trillion in 2021 and will further go up to $10.5 trillion annually by 2025.
The targets of cybercrime can be individuals, businesses and even governments. Cybercrime costs can come in many forms, including theft of personal and financial data, reputational harm, lost productivity, theft of intellectual property, fraud, forensic investigation, etc.
As an individual, you should be extremely concerned about the online security of yourself and your loved ones, especially after the outbreak of the Covid-19 pandemic.
Cybercriminals are opportunists, and the ongoing pandemic has been a great opportunity for them.
According to the 2021 SonicWall Cyber Threat Report, the number of ransomware attacks jumped 62 percent year-on-year to 305 million in 2020, whereas IoT attacks rose 66 percent to 57 million.
Cybercriminals are always finding new ways to steal your data and invade your privacy. And you can become their target any time as long as you are connected to the internet.
So, how can you protect yourself against such ruthless criminals?
One solution is to always become vigilant while using the internet. But that's only half the solution. You also need an excellent antivirus program if you want complete peace of mind.
Today's antivirus suites are more than just virus scanners and blockers. They come with a whole set of tools that ensure 360-degree protection.
Best Antivirus Suite for 2021
60-day money-back guarantee
During the past few months, we have ranked, rated, and reviewed 40 premium antivirus suites from the biggest names in cybersecurity. We did this so you can confidently choose the best antivirus software to protect yourself and your family.
Right now, we think that
Norton
is the best antivirus software your money can buy. It regularly earns perfect or near-perfect scores from independent labs and has the least impact on system performance compared to rival products. Its products combine top-notch security with an array of excellent security features and, best of all, offer exceptional value for money.
Overall,
Norton 360 Deluxe
(currently at
70% off
) is our pick for the best antivirus suite in 2021. It is competitively priced and comes with almost everything you could possibly ask for, such as a firewall, a fully integrated VPN, dark web monitoring, cloud backup storage (50GB), a password manager, and parental controls. You can cover up to 5 PCs, Macs, smartphones or tablets with this suite.
If you want full-on identity protection and don't mind paying more,
Norton 360 with LifeLock Select
(currently at
35% off
) gives those in the US a full range of identity protection features, more backup space (100GB), as well as all the above.
Security suites from reputable companies like Norton, McAfee and Bitdefender offer advanced features like a password manager, VPN, file shredder, secure browser, parental controls, identity theft protection, webcam and microphone protection, dark web monitoring, and many more tools.
Keep in mind that we are talking about premium antivirus suites. While free antivirus programs also offer sufficient malware protection, they don't come with these extra features that have become quite a necessity these days.
Now the question is: which paid antivirus should you choose from the dozens of options at your disposal?
We have compared almost all popular antivirus brands available on the market to help you make a smart decision. In this article, we are pitting Bitdefender against Kaspersky – two renowned names in the security industry.
In a hurry? The following section offers a quick summary of the entire article. You can see which antivirus program fares well in each category.
A Quick Rundown of the Winners in Each Category
1. Features
Winner: Bitdefender. Bitdefender offers a more comprehensive feature spread compared to Kaspersky. That's why this category belongs to Bitdefender.
2. Malware Protection
Winner: Tie. Both companies are excellent at providing malware protection, according to independent evaluations.
3. System Performance
Winner: Tie. Both companies are equally good in terms of the impact on system performance.
4. User-Friendliness
Winner: Bitdefender. Both companies have great user interfaces. But the Bitdefender interface is more intuitive and customizable than Kaspersky's.
5. Pricing
Winner: Bitdefender. Most of their products are priced around the same range. However, Bitdefender provides better value for your dollar with the highest tier as opposed to Kaspersky.
6. Customer Satisfaction
Winner: Bitdefender. Overall, Bitdefender has better customer satisfaction ratings from independent sources compared to Kaspersky.
Short Verdict
Bitdefender is the better option as it offers more protection-related features and extra utilities in its security suites than Kaspersky. Also, independent tests prove that Bitdefender provides better malware protection with minimal impact on system performance. Moreover, Bitdefender is cheaper than Kaspersky.
Best Antivirus for 2023
---
#1 (Excellent)

Robust feature-set
Excellent anti-malware security
Minimal system impact
Easy-to-use interface
Automatic updates
Trusted by 50 million users
100% virus protection promise
60-day money-back guarantee
70% off
#2 (Very Good)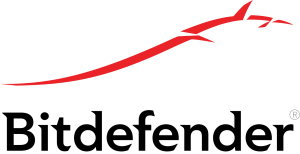 Exceptional malware protection
Little impact on performance
Trusted by millions of users
30-day money-back guarantee
User-friendly interface
50% off
#3 (Very Good)
Good malware protection
Trusted by big corporations
Minimal impact on performance
Good value for money
30-day risk-free guarantee
40% off
Now, let's dig into the details.
1. Features
A product's features are one of the first things that grab our attention. When choosing an antivirus suite, it's better to take a look at its feature set.
Does it have enough device and online security features? How good are its parental controls? Does it offer protection for PC as well as smartphones?
These and other such questions should be answered before making a purchase decision.
So, let's take a look at the features packed into the different home antivirus suites of Bitdefender and Kaspersky.
We'll start with Bitdefender.
Bitdefender offers a free antivirus package for Windows as well as macOS and Android. It offers basic protection features, including real-time data protection, advanced threat defense and web attack prevention. As expected, many advanced features are missing.
We'll move onto Bitdefender Antivirus Plus 2023, the first paid product from the company. Its features include:
Multi-layer ransomware protection so that hackers can't encrypt your files and demand money in return.
A VPN service to protect you against hacking attacks.
An Anti-Fraud module protects your financial information and provides you safe online shopping experience.
Also included is a File Shredder, which permanently deletes your confidential information.
A Vulnerability Scanner fixes network security gaps with just one click.
Social Network Protection so that you stay away from malicious links.
There's a password manager that secures your password and saves your information from being hacked.
The package protects between 1 and 10 computers.
However, Bitdefender Antivirus Plus 2023 runs only on Windows. If you are a Mac user, you will need to purchase Bitdefender Antivirus for Mac (which we will discuss later).
The next product from the company is Bitdefender Internet Security 2023, which also protects up to 10 PCs. The plan includes all the features from previous suites, plus:
A two-way firewall that protects your home network against any security weaknesses.
A Webcam shield and a Microphone Monitor prevents hackers from spying on you.
Parental Controls to help you keep an eye on your kids' online activity.
An anti-spam tool for local email clients like Microsoft Outlook and Thunderbird.
Again, Bitdefender Internet Security 2023 is a Windows-only program.
If you want full-scale protection for all devices in your home, go for Bitdefender Total Security 2023. The package comes in five- and ten-device plans and supports all operating systems, including Windows, macOS, iOS and Android.
It's the company's flagship antivirus product and includes everything from previous offerings plus some additional features such as:
OneClick Optimizer that speeds up your devices.
An Anti-Theft utility to help you remotely access your missing or stolen devices anywhere in the world via your Bitdefender Central account.
Finally, we have Bitdefender Family Pack 2023, which is essentially the same product as Total Security, but it covers more devices. The only difference is that the Family pack includes:
Advanced parental controls to monitor, restrict, and supervise your kids' online activities.
Coverage for up to 15 devices (fair use policy applies).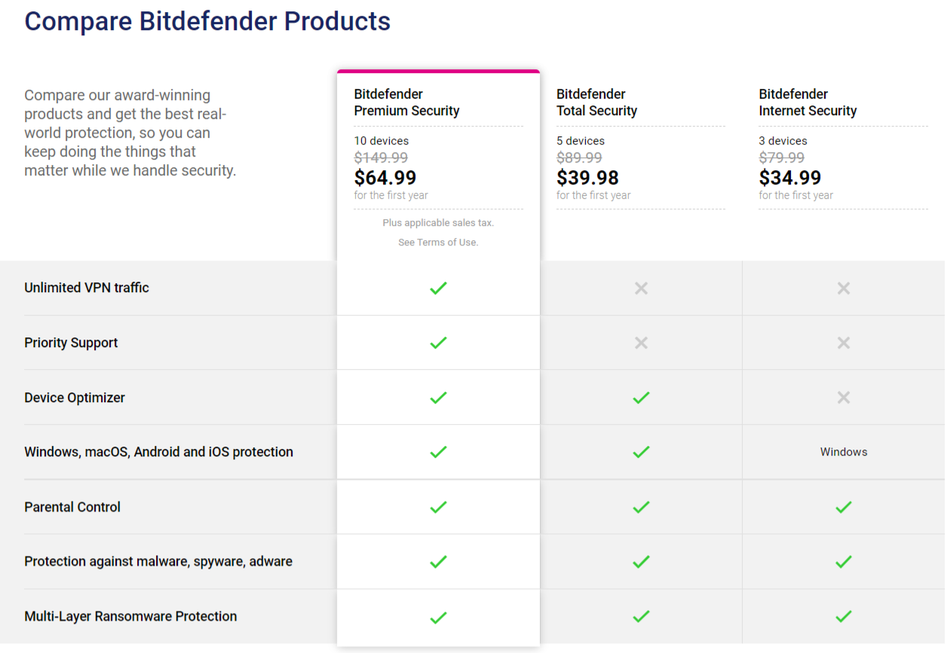 The company offers a specialized product for Mac devices called Bitdefender Antivirus for Mac. The antivirus suite thoroughly protects and speeds up your Mac.
The package comes with the following features:
Reliable malware protection against all Mac-related threats, including ransomware.
Complete cross-platform protection, meaning viruses that might transfer from Windows devices will be blocked.
A fast, anonymous and secure VPN that protects you from hackers and other spying eyes. The VPN's daily limit is 200 MB per device.
Traffic Light browser extension that not only gives you a safe online shopping and banking experience but also filters out inappropriate content.
Excellent performance features, including Autopilot (a smart security advisor that recommends security actions), ultra-fast scanning, and 24/7 cloud-based protection.
All Bitdefender antivirus suites offer automatic updates and free online support.
If you're interested in Bitdefender's business solutions, click here for more information.
Now let's see how Kaspersky's feature set fares in comparisons.
The first offering from the company is Kaspersky Free, which comes with a firewall and protects your computer against malware threats and harmful websites. However, it lacks many other advanced protection, performance and security tools.
The company's paid product line starts with Kaspersky Anti-Virus, which is a Windows-only product. Its features include:
Multi-layer ransomware protection to protect you from cybercriminals looking to encrypt your data and then demand ransom.
A vulnerability scanner that checks for outdated apps and other security weaknesses that might lead to harm.
Silent mode that ensures distraction-free experience by suspending all notifications and pop-ups.
On the next tier is Kaspersky Internet Security, which runs on Windows devices as well as Macs and smartphones. The package offers all the features of the previous product, plus:
A more advanced firewall that provides you control over inbound and outbound connection requests.
A secure browser for safe online shopping and banking.
A VPN that gives you an anonymous cover by encrypting your incoming and outgoing data over the internet.
Webcam protection so that no one can access your webcam without your permission.
Anti-tracking tool that blocks online trackers from collecting your data.
A tool to detect spyware hiding on your Android smartphone.
Next is Kaspersky Total Security, which is the company's best-selling security suite. In addition to all the features included in the above-mentioned packages, the Total Security plan offers:
File protection feature that backs up your precious files and photos on your computer.
Password manager that manages and stores passwords in a safe digital vault and syncs them across your devices for easy access.
Safe Kids, an advanced parental control module that helps you keep an eye on your kids' internet activity and gives them a safe online experience by blocking harmful content.
Kaspersky Security Cloud is the company's top-tier security suite, which combines six premium products – antivirus, anti-ransomware, password manager, parental controls, VPN, and mobile security.
The package also includes advanced privacy tools, payment protection, Home Wi-Fi security, and data leak checker.
A distinctive feature of the Security Cloud suite is Kaspersky's patented adaptive security. This technology helps the security suite adjust to your lifestyle and advises you to take action if required. It also automatically updates your device settings if needed.
Kaspersky also offers business antivirus products. Click here to learn more.
Winner: Bitdefender. It's a tough call, but Bitdefender wins this category on the back of its large number of advanced features.
2. Malware Protection
A major reason why people buy an antivirus suite is to protect their devices against malware threats. Let's see how Bitdefender and Kaspersky perform in this important category.
We will take a look at the most recent evaluations conducted by two reputable independent antivirus testing labs, namely the AV-Test Institute and AV-Comparatives.
First, let's take a look at the findings of AV-Test. In the most recent Protection test, conducted in March-April 2021, both Bitdefender and Kaspersky notched a perfect score of 6 out of 6, demonstrating exceptional malware defense capabilities.
Both antivirus products showed a 100 percent success rate against both zero-day and widespread malware threats.
Now, let's consider AV-Comparatives. This lab conducts two different protection evaluations: the Real-World Protection Test and the Malware Protection Test.
The Real-World Protection Test is web-based, whereas the Malware Protection Test also looks for malware in USB or network drives.
The most recent AV-Comparatives' Real-World Protection Test was conducted in July-October 2020. Once again, both Bitdefender and Kaspersky were among the top performers, receiving the highest ADVANCED+ award, representing three stars.
In the Malware Protection Test, conducted in March 2021, Bitdefender and Kaspersky continued their outstanding performance and received the ADVANCED+ award.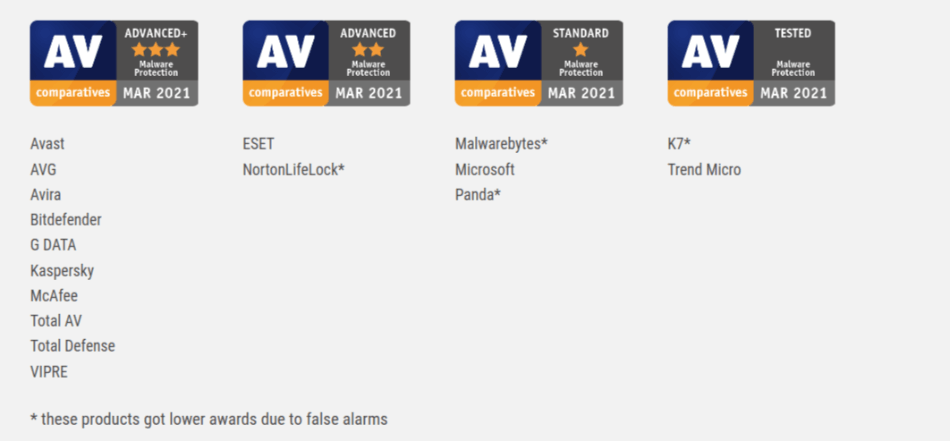 Winner: Tie. Both companies achieved the highest-possible scores in all protection tests, outshining many other popular brands.
3. System Performance
An excellent antivirus program does its job without slowing down your computer and eating up its resources.
It's one of the key metrics to gauge the overall value of any program because if your computer grinds to a halt every now and then, you can't really enjoy the other positive aspects of the program.
Let's see how Bitdefender and Kaspersky fare when it comes to putting an impact on system performance.
We will again refer to the two reputable testing labs mentioned in the above section.
The latest performance evaluations by AV-Test were conducted during March and April 2021. Both Bitdefender and Kaspersky were among the top products and clinched the maximum score of 6, which clearly shows that they put a minimal impact on computer speed.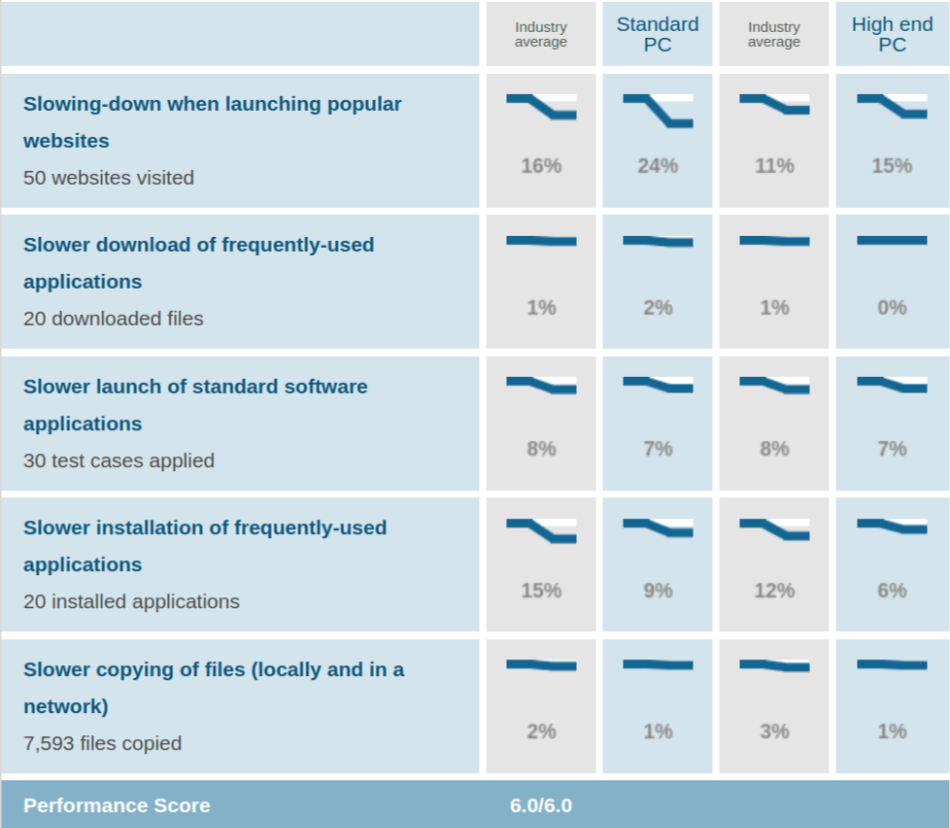 The two brands passed the AV-Comparatives' performance test with flying colors as well.
In the latest performance evaluation conducted by the lab, both Bitdefender and Kaspersky bagged the ADVANCED+ award, the highest score given by the organization.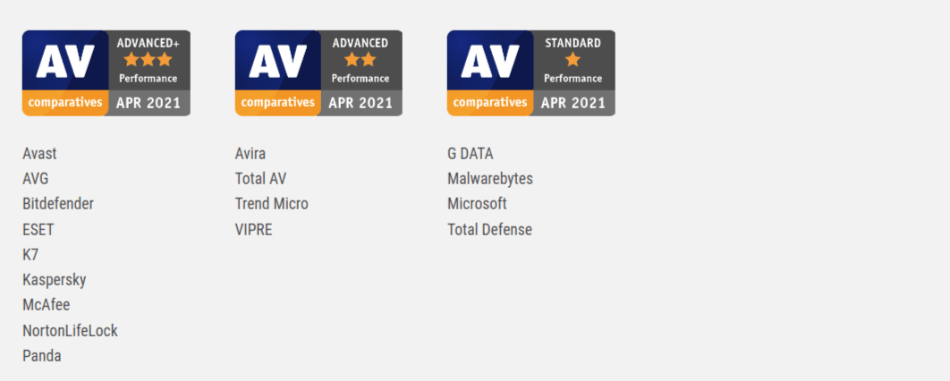 Winner: Tie. Bitdefender and Kaspersky received the maximum score in both independent evaluations, suggesting they don't have a noticeable impact on system performance.
4. User-Friendliness
Just as an antivirus should be subtle in its impact on a computer system, the same idea should resonate in its interface design. For most of us, we don't want to have complex operations for something that is supposed to be running quietly in the background.
So, let's review both our companies' user interfaces and see how they fit with that concept.
Bitdefender uses sharp contrast to divide its interface into two prominent sections. One of these sections is the black rail on the left-hand side that displays buttons for different functions and features. You can expand these buttons to get into more specific tasks.
The white screen, on the other side of the interface, takes up almost 80 percent of the space and houses large blocks that each signifies a different function. You can move or modify which utilities you want to see on the home screen in order of your liking. The interface is exceptionally intuitive and straightforward and yet hides detailed personalization functionality in its design. Basically, Bitdefender optimizes its design for both casual and skilled users in this way.
Now let's see how Kaspersky's interface compares.
Kaspersky has gone for a sort of open-frame design using green and whites as primary colors. A big horizontal green panel across the top of the screen displays security status with a light checkmark. However, if there's an issue, the mark will turn to a red cross demanding your immediate attention.
Below this panel, different functions have been organized into two rows. You can easily access any feature from the home screen. If you want, you can further personalize your screen settings to suit your preference.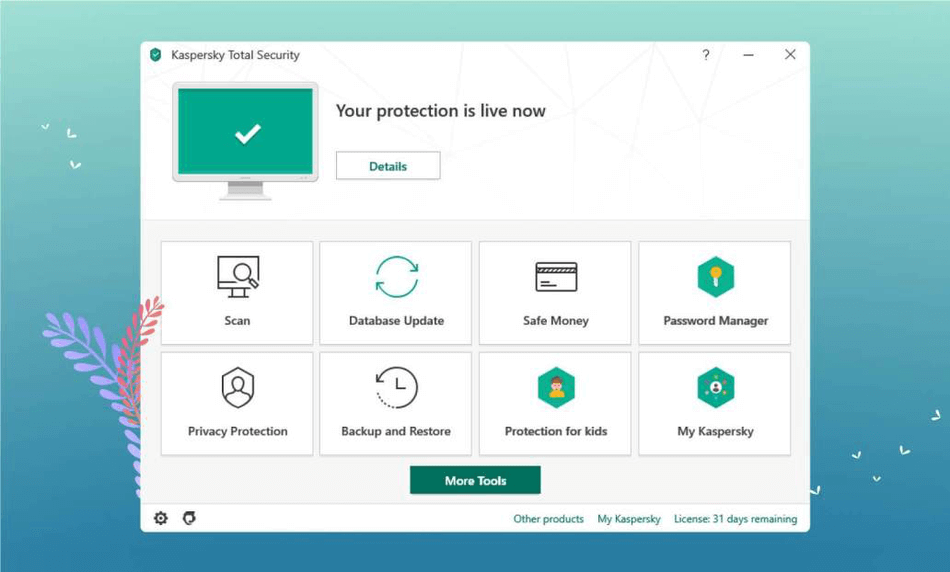 At the bottom of the screen, the interface displays your current subscription status and notifies you when it's time for renewal. Overall, the design is easy to operate, intuitive, and very user-friendly.
Winner: Bitdefender. Both companies have intuitive, user-friendly designs. But Bitdefender offers a much more intuitive and customizable design functionality that is suitable for both casual users as well as skilled professionals.
5. Pricing
Pricing has a huge role to play on a customer's purchasing decision. The simple truth is that most of us play on a budget. So, the more bang a company provides for your buck, the more you'll prefer it.
Let's begin with Bitdefender pricing.
Bitdefender Antivirus Plus costs $29.99 per year and protects 3 Windows PCs.
Bitdefender Internet Security costs $39.98 per year and offers protection for 3 Windows-only PCs.
Bitdefender Total Security comes at $44.99 per year and protects all devices including PCs, Macs, and smartphones.
Bitdefender Family Pack is priced at $59.99 per year and gives protection to up to 15 devices per household.
| Bitdefender Products | Regular Price | Discounted Price |
| --- | --- | --- |
| Bitdefender Antivirus Plus | $59.99/year | Check here |
| Bitdefender Internet Security | $79.99/year | Check here |
| Bitdefender Total Security | $89.99/year | Check here |
| Bitdefender Family Pack | $119.99/year | Check here |
| Bitdefender Antivirus for Mac | $59.99/year | Check here |
| Bitdefender Small Office Security | Varies | Check here |
| Bitdefender GravityZone Business AV | Varies | Check here |
Now let's take a look at how Kaspersky prices its products.
Kaspersky Antivirus costs $29.99 per year for 3 PC-only licenses.
Kaspersky Internet Security costs $29.99/year for 1 device, $38.99/year for 3 devices, and $51.99 for 5 devices.
Kaspersky Internet Security comes at $39.99/year for 1 device, $48.99/year for 3 devices, and $62.99 for 5 devices.
Kaspersky Security Cloud Personal costs at $49.99 per year, whereas the Family version at $149.99 per year. The Family pack is priced quite steeply, but it comes with 20 universal licenses, ideal for a big family with each member owning several devices.
| Kaspersky Products | Regular Price | Discounted Price |
| --- | --- | --- |
| Kaspersky Anti-Virus | $59.99/year | Check here |
| Kaspersky Internet Security | $79.99/year | Check here |
| Kaspersky Total Security | $99.99/year | Check here |
| Kaspersky Security Cloud (Personal) | $89.99/year | Check here |
| Kaspersky Security Cloud (Family) | $149.99/year | Check here |
| Kaspersky Small Office Security | $149.99/year | Check here |
| Kaspersky End Point Security Cloud | $300.00/year | Check here |
Winner: Bitdefender. Both companies have priced their products within the same range for each tier. However, Bitdefender offers far more value for your money for its most premium product than Kaspersky, that too with an unlimited number of licenses.
6. Customer Satisfaction
If you want to know how quickly a company will solve your issues in the future, you need to look at their previous record. This record comes from existing customer responses. Let's compare the findings from two independent websites that collect customer responses and compile them into an average feedback rating.
Our first source is the Better Business Bureau that issues its rankings distributed across a ranking scale from A to F. Bitdefender received an average C from this source while Kaspersky got a rotten F.
Now let's look at the ratings from comsumeraffairs.org that compile its ratings based on a 5-star score. Both Bitdefender and Kaspersky scored an overall satisfaction rating of 3 stars, showing average customer service performance.
Winner: Bitdefender. Both companies received similar ratings from the second website, but Kaspersky was far worse in the first rating. So, Bitdefender is the winner here.
Final Thoughts
Both promise a high level of security and performance, but Bitdefender is superior choice thanks to its comprehensive feature-set, excellent malware protection, and zero impact on system performance. Also. Bitdefender's plans are cheaper than Kaspersky's.
Our recommendations: If you want to get the highest level of security and performance, there's no better choice than Norton, which protects over 50 million users worldwide.
After reviewing dozens of antivirus products from some of the biggest names in the cybersecurity realm, we believe that Norton 360 Deluxe is the best antivirus suite available on the market. It provides flawless anti-malware protection without slowing you down. Plus, you get almost all the advanced features you could ever want.
If you're willing to pay more for advanced identity protection features, we recommend Norton 360 with LifeLock select (only available in the US). It's a bit pricey but worth the price.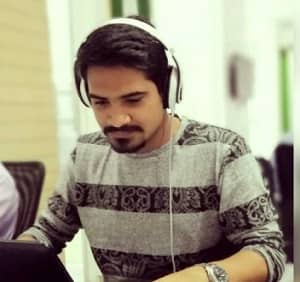 Anas Baig is a consumer privacy advocate and cybersecurity journalist by profession. Has has more than 7 years of professional experience under his belt. Anas has been featured on numerous media publications including The Guardian, Lifehacker, The Next Web, Infosecurity Magazine, Security Boulevard, Hacker Noon, CMS Wire, IAPP, SC Magazine, and many others. His interest includes Digital Privacy Rights, Information Security, Networking, Privacy, and Data Protection.
My Contributions: 
Hacker Noon | TheNextWeb | DevOps.com | GlobalSign | CMS Wire | CSO | Tech.co | Security Boulevard | ITProPortal | MuckRack | Crunchbase