(Last updated on January 9th, 2023)
Windows Defender or AVG, which antivirus software is a better option in 2023?
Read this ultimate Windows Defender versus AVG comparison to make a smart decision.
The digital sphere is filled with all sorts of sophisticated malware threats that jeopardize your digital security and privacy.
In today's age of internet commerce and freedom, we're putting more and more sensitive data online than ever. While malware may not have affected you yet, the probability that you might suffer without a reliable antivirus suite is on the rise.
Consider the fact that over 10 billion malware attacks were recorded last year. AV-test.org, a well-known security firm, registers over 350,000 new malware samples every single day. These numbers are projected to go even higher with time. Forbes estimates that cybercrime costs are going to reach over $2 trillion by 2019.
So it's clear that if you want to avoid getting into trouble down the road, you need a robust security suite to protect your data and privacy.
Best Antivirus Suite for 2021
60-day money-back guarantee
During the past few months, we have ranked, rated, and reviewed 40 premium antivirus suites from the biggest names in cybersecurity. We did this so you can confidently choose the best antivirus software to protect yourself and your family.
Right now, we think that
Norton
is the best antivirus software your money can buy. It regularly earns perfect or near-perfect scores from independent labs and has the least impact on system performance compared to rival products. Its products combine top-notch security with an array of excellent security features and, best of all, offer exceptional value for money.
Overall,
Norton 360 Deluxe
(currently at
70% off
) is our pick for the best antivirus suite in 2021. It is competitively priced and comes with almost everything you could possibly ask for, such as a firewall, a fully integrated VPN, dark web monitoring, cloud backup storage (50GB), a password manager, and parental controls. You can cover up to 5 PCs, Macs, smartphones or tablets with this suite.
If you want full-on identity protection and don't mind paying more,
Norton 360 with LifeLock Select
(currently at
35% off
) gives those in the US a full range of identity protection features, more backup space (100GB), as well as all the above.
In this comprehensive guide, we'll compare Windows Defender and AVG against one another to find out which software is better in terms of features, malware detection, impact on system performance, and more.
If you're in a rush, take a look at the rundown below to see who wins in each category.
A Quick Rundown of Winners in Each Category
1. Features
Winner: AVG. Microsoft doesn't really offer many advanced features and utilities in its security software. AVG's security suites – especially the high-end ones – offer a more comprehensive set of features and other useful utilities.
2. Malware Protection
Winner: Both. Both software can protect your computer against all sorts of malware threats.
3. System Performance
Winner: AVG. Overall, AVG is better than Windows Defender in terms of the impact on system performance.
4. User-Friendliness
Winner: AVG. AVG's interface is more intuitive and user-friendly than Windows Defender's.
5. Pricing
Winner: N/A. Windows Defender is free, whereas AVG offers a free version as well as several premium packages, so there's no real comparison between both companies in this category.
Short Verdict
AVG is better than Windows Defender in terms of both malware protection and the impact on system performance. But Bitdefender, which is our recommended antivirus software for 2019, is even better.
Best Antivirus for 2023
---
#1 (Excellent)

Robust feature-set
Excellent anti-malware security
Minimal system impact
Easy-to-use interface
Automatic updates
Trusted by 50 million users
100% virus protection promise
60-day money-back guarantee
70% off
#2 (Very Good)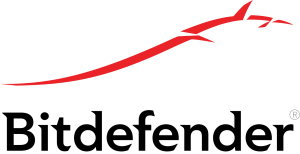 Exceptional malware protection
Little impact on performance
Trusted by millions of users
30-day money-back guarantee
User-friendly interface
50% off
#3 (Very Good)
Good malware protection
Trusted by big corporations
Minimal impact on performance
Good value for money
30-day risk-free guarantee
40% off
Let's dig into the details …
1. Features
A modern antivirus program won't just protect you from malware; it will have an impressive set of advanced security-enhancing features and useful utilities that really make the entire product worthwhile.
First, let's see what features Windows Defender offers.
Windows Defender (rebranded as Windows Defender Security Center) comes pre-installed with all PCs that have Windows as their primary operating system. The software is totally free right out of the box for all users, and there isn't any paid upgrade available. Also, you can't uninstall it, but it automatically turns off when you install a different antivirus product.
The software has a decent firewall that proactively monitors your network connections and filters malicious traffic, along with an in-depth scanner that can detect all sorts of threats such as ransomware, spyware, worms, viruses, Trojans.
The software is regularly updated with new malware definitions so it can protect against new digital threats that have been recently discovered.
There's also the Find My Device function that allows your PC to be located in the event of theft, for example. You can also lock or erase your PC if you suspect that it is vulnerable and that your identity or your personal information is at risk.
You'll also get a suite of parental control features that let you decide what websites your children can visit and how much time they can use their devices. You can also monitor their web activity and block them from downloading or playing age-inappropriate games.
There isn't much included in Windows Defender, other than what's mentioned above.
Now let's see what AVG brings to the table.
Like Windows Defender, AVG offers a free version called AVG AntiVirus Free (only works on PCs). The freeware defends against all sorts of malware threats, as well as the ability to block unsafe downloads or links, but there aren't any advanced features or tools jammed into the package. AVG's paid versions are much more comprehensive compared to the freeware.
Next up is AVG Internet Security, which is compatible with both PCs and Macs. This suite offers excellent protection against all types of malware, plus you get an advanced firewall that acts as a shield against malware, a file shredding tool that securely removes sensitive files, and an email filter that keeps junk/phishing emails away from your inbox.
A file encryption tool that allows you to store confidential files in a secure vault, a webcam protector that stops people from spying on you, and the WiFi guard utility that notifies you whenever it detects an unsecured network are also jammed into the package.
You can protect up 10 devices (PCs, Macs, or smartphones) with this suite.
AVG Ultimate is the company's top-of-the-line antivirus offering. This suite includes all the features and utilities found in the previous suites, plus a comprehensive computer tune-up utility that removes junk files and ensures your computer runs at excellent performance levels. You'll also get live phone/chat support options with this suite.
You can protect an unlimited number of PCs, Macs, and mobile phones with AVG Ultimate.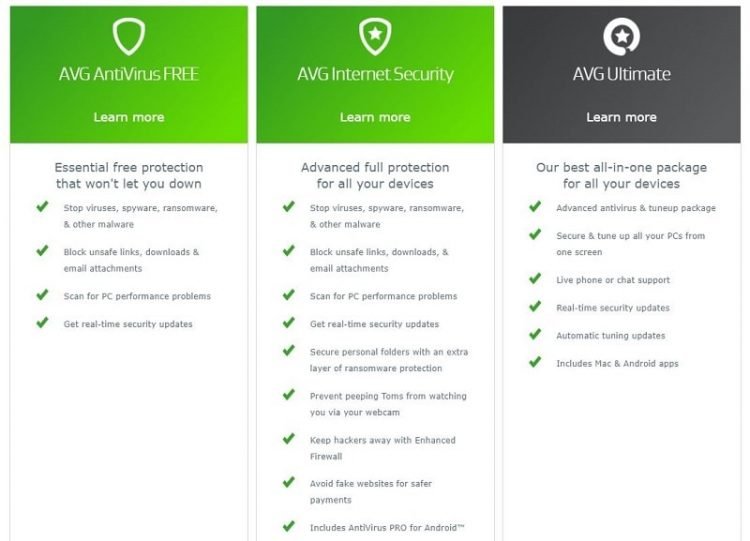 If you're interested in AVG's business-specific security products, click here for more information.
Winner: AVG. Windows Defender offers some basic features, but AVGs products come with a more comprehensive feature-set.
2. Malware Protection
The ability to protect your computer from malware is the most critical aspect of any good antivirus software. To determine whether Windows Defender or AVG is better in this regard, let's take a look at some independent tests from unbiased organizations.
AV-test.org is an independent software evaluation company that regularly conducts several excellent tests to measure the effectiveness of different antivirus software. In their April 2019 evaluations, Windows Defender received a perfect 6 out of 6 score in the Protection category.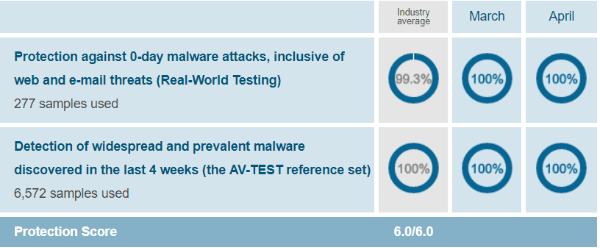 AVG received a slightly lower but still impressive 5.5 out of 6 score in these evaluations.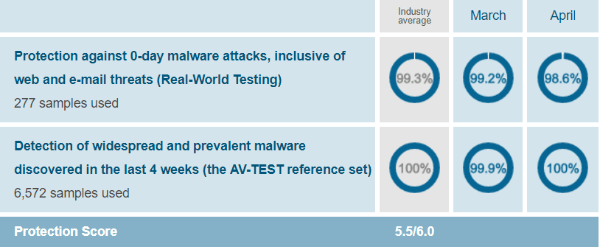 In AV-Comparatives' 2019 real-world evaluations, AVG received the highest ADVANCED+ award, due to its excellent protection rate of 99.6% while returning 10 false positives.
Windows Defender didn't fare as well as AVG in this test; it received the second-best ADVANCED award from the experts in the study.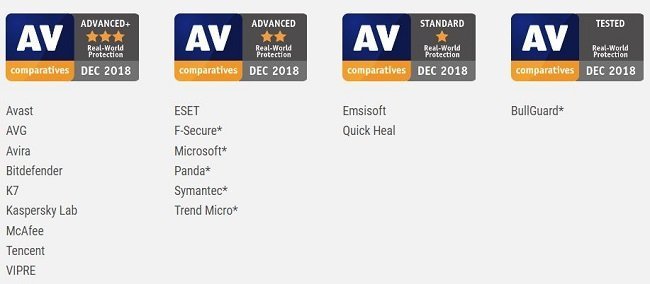 Winner: Both. Overall, it's a tie in this category as both companies fared equally well in the independent anti-malware tests.
3. System Performance
How much impact a security software puts on your computer can have a drastic effect on the performance of your device. A good antivirus should be able to protect your computer without slowing it down.
Again, we'll look at how Windows Defender and AVG fared in performance tests conducted by AV-Test and AV-Comparatives.
In AV-Test's April 2019 evaluations, AVG got a perfect 6 out of 6 in the Performance category, meaning it put a very negligible impact on test computers.
Windows Defender got a slightly lower 5.5/6 rating, which is good but not perfect.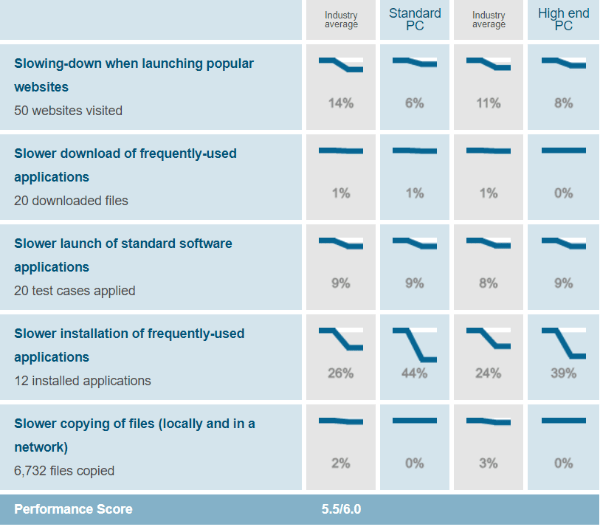 In AV-Comparatives' April 2019 Performance test, AVG again fared exceptionally well, earning the highest ADVANCED+ award. On the other hand, Windows Defender's performance results were unimpressive; it came last in the race that involved 16 products and could only get the lowest STANDARD rating.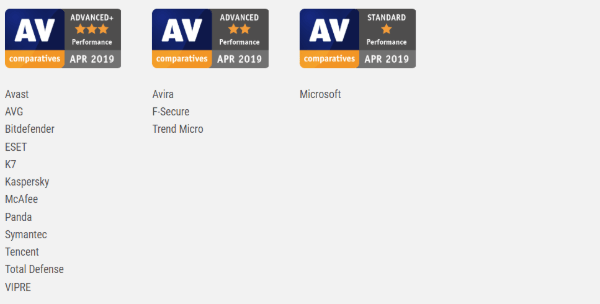 Winner: AVG. Overall, it's evident than AVG is better than Windows Defender in terms of the impact on system performance.
4. User-Friendliness
The user interface of a security product is another important consideration. Most people prefer an interface that's both intuitive and easy-to-use.
Let's compare both user interfaces of both software.
Windows Defender's user interface is simple and has a smooth visual aesthetic, without a lot of harsh lines or partitioned sections.
On the left-hand side, you'll find seven different main items arranged in a vertical manner. All of these categories and options are pretty self-explanatory, meaning that even those who don't have a lot of experience with computers will be able to use the software without a lot of trouble.
One big negative that Windows Defender suffers from is that you can't schedule any of the scans, so you'll have to manually start each scan that you want to perform on your computer.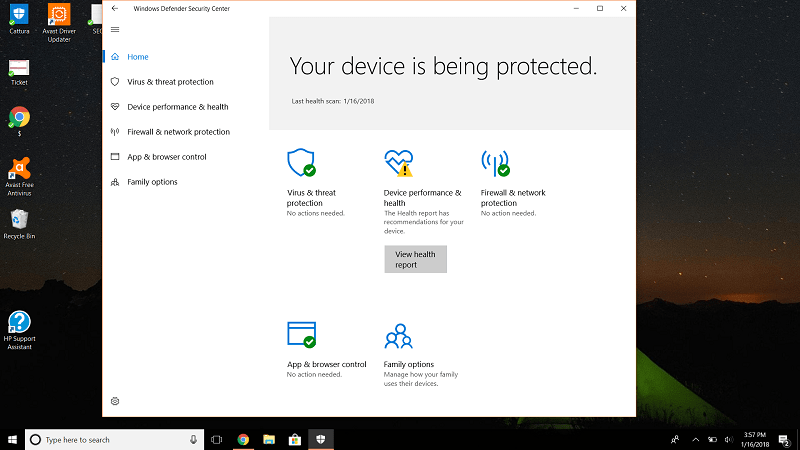 Now, let's examine AVG's interface.
The AVG interface uses a dark background and green and white as the primary text colors. Right at the top, you'll find a circle with a checkmark inside if everything is safe and sound. It will turn to a red exclamation point if there's an issue. A prominent scan computer button can be seen right near the bottom of the dashboard to allow you to scan your computer at any time instantly.
In the free version, most of the advanced features are locked or greyed out. This can be a little annoying for some people, but if you pay for the software, you'll be able to enjoy all the features.
There's a settings menu that you can customize for a personalized experience.
Winner: AVG. Most people will agree that AVG's user interface is more intuitive and user-friendly than Windows Defender.
5. Pricing
A good software should be affordable for it to be worthwhile. Windows Defender is totally free, while AVG offers a range of security suites at different price points.
Let's take a look at what AVG brings to the table in terms of value for money.
AVG's free version, of course, doesn't cost you anything, although it doesn't really offer much in terms of advanced features and utilities. AVG Internet Security, the first paid suite by the company, is where things really start to become worthwhile. This suite provides you with 10 licenses for $79.99 per year. While the price uptake is initially high, you certainly get a lot of value with this suite because you can protect a high number of devices.
AVG Ultimate, which is the premium package from AVG, allows you to install the all-inclusive software on an unlimited number of PCs for $99.99 per year. The value for money here is extraordinary because you can defend your entire network of family devices (including tablets and smartphones).
[table id=6 /]
Winner: N/A. There's no real comparison between both software in this category.
Final Thoughts
Windows Defender is better than nothing, but AVG's premium options are much more comprehensive in terms of advanced features and utilities.
Independent tests prove that both software provide excellent anti-malware security, but AVG is better than Windows Defender in terms of the impact on system performance. AVG is the overall winner as it offers more security-enhancing features and utilities in its security suites than Windows Defender.
Our recommendations: If you want to get the highest level of security and performance, there's no better choice than Norton, which protects over 50 million users worldwide.
After reviewing dozens of antivirus products from some of the biggest names in the cybersecurity realm, we believe that Norton 360 Deluxe is the best antivirus suite available on the market. It provides flawless anti-malware protection without slowing you down. Plus, you get almost all the advanced features you could ever want.
If you're willing to pay more for advanced identity protection features, we recommend Norton 360 with LifeLock select (only available in the US). It's a bit pricey but worth the price.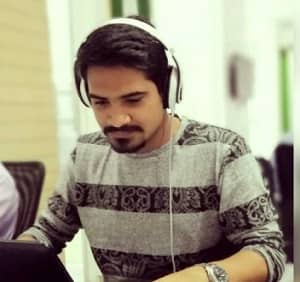 Anas Baig is a consumer privacy advocate and cybersecurity journalist by profession. Has has more than 7 years of professional experience under his belt. Anas has been featured on numerous media publications including The Guardian, Lifehacker, The Next Web, Infosecurity Magazine, Security Boulevard, Hacker Noon, CMS Wire, IAPP, SC Magazine, and many others. His interest includes Digital Privacy Rights, Information Security, Networking, Privacy, and Data Protection.
My Contributions: 
Hacker Noon | TheNextWeb | DevOps.com | GlobalSign | CMS Wire | CSO | Tech.co | Security Boulevard | ITProPortal | MuckRack | Crunchbase