(Last updated on January 9th, 2023)
Sophos or McAfee, which antivirus software is a better option in 2023? 
Read this ultimate Sophos versus McAfee comparison to make a smart decision.
Ecommerce is all the rage these days. We see an ad, we click it, examine the product, enter our credit card details and – bam! The product arrives at our doorstep the next morning.
While you may regret the impulse buying later on, what you may regret even more is if your financial details fall in the wrong hands.
And you don't have to be too naïve to end up being a victim. Even the most expert users can be blindsided by a sophisticated phishing attack, which is aimed at stealing user data, including passwords and credit card details.
And be warned – hackers are using more and more advanced techniques to achieve their targets and becoming more ruthless about their methods.
As many as 182,465 phishing sites were detected in just the second quarter of this year, up slightly from 180,768 in the first quarter, according to APWG's latest quarterly Phishing Activity Trends Report.
Now, don't just think about leaving the online world for good and embracing the bricks-and-mortars stores once again.
A reliable antivirus software package with all the modern-day features and impregnable malware defense can end all your digital woes.
An excellent antivirus not only detects and blocks all kinds of threats from your computer (or smartphone), it also boasts features like protection from ransomware and phishing attacks, advanced parental controls, file encryption tools and a lot more.
And this goes without saying that only a premium antivirus package by a reputable company can do this magic.
Several free antivirus packages are also available on the Internet, but they cannot thwart most malware attacks with their flimsy firewalls and basic features. Therefore, it is recommended that you choose a paid antivirus program to protect your data and privacy and to achieve complete peace of mind.
Best Antivirus Suite for 2021
60-day money-back guarantee
During the past few months, we have ranked, rated, and reviewed 40 premium antivirus suites from the biggest names in cybersecurity. We did this so you can confidently choose the best antivirus software to protect yourself and your family.
Right now, we think that
Norton
is the best antivirus software your money can buy. It regularly earns perfect or near-perfect scores from independent labs and has the least impact on system performance compared to rival products. Its products combine top-notch security with an array of excellent security features and, best of all, offer exceptional value for money.
Overall,
Norton 360 Deluxe
(currently at
70% off
) is our pick for the best antivirus suite in 2021. It is competitively priced and comes with almost everything you could possibly ask for, such as a firewall, a fully integrated VPN, dark web monitoring, cloud backup storage (50GB), a password manager, and parental controls. You can cover up to 5 PCs, Macs, smartphones or tablets with this suite.
If you want full-on identity protection and don't mind paying more,
Norton 360 with LifeLock Select
(currently at
35% off
) gives those in the US a full range of identity protection features, more backup space (100GB), as well as all the above.
In this detailed guide, we will compare two of the top antivirus companies, Sophos and McAfee, and examine which of them fares well in providing better features, blocking malware threats, optimizing system speed, user-friendly interface, offering excellent price points and resolving customer queries and complaints.
In a rush? Take a glance at the following section to find out who is the winner in each category.
A Quick Rundown of Winners in Each Category
1. Features
Winner: McAfee. McAfee's feature set is much more comprehensive than Sophos', including tools like 128-bit encryption and data theft protection.
2. Malware Protection
Winner: McAfee. Independent lab tests find McAfee to be better at malware protection than its rival.
3. System Performance
Winner: McAfee. McAfee's perfect score in independent lab tests and Sophos' absence leaves McAfee as the winner in this category.
4. User-Friendliness
Winner: Tie. It's difficult to choose a winner in this category, as both companies have decent and easy-to-use interfaces.
5. Pricing
Winner: Sophos. Sophos' flagship suite allows you to cover devices of all your family members at a similar cost in which McAfee protects one device.
6. Customer Satisfaction
Winner: McAfee. Ratings from third-party websites suggest that McAfee users are much more satisfied with its customer service.
Short Verdict
McAfee is the overall winner as it offers more security-enhancing features and utilities in its security products than Sophos. Also, independent tests show that McAfee is better than Sophos in terms of both malware detection and system performance.
Best Antivirus for 2023
---
#1 (Excellent)

Robust feature-set
Excellent anti-malware security
Minimal system impact
Easy-to-use interface
Automatic updates
Trusted by 50 million users
100% virus protection promise
60-day money-back guarantee
70% off
#2 (Very Good)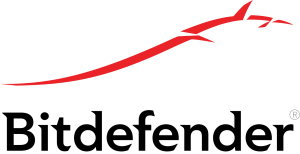 Exceptional malware protection
Little impact on performance
Trusted by millions of users
30-day money-back guarantee
User-friendly interface
50% off
#3 (Very Good)
Good malware protection
Trusted by big corporations
Minimal impact on performance
Good value for money
30-day risk-free guarantee
40% off
Let's explore the topic in more detail.
1. Features
If you want to judge an antivirus product in a glance, features are probably the first thing to look at. A comprehensive feature set it what separates an excellent security program from an ordinary one.
In this section, we will examine in detail different packages offered by Sophos and McAfee and the features that come with them.
Let's start with McAfee.
In the past, McAfee used to have a range of antivirus suites that come with different features. However, now the company markets only one flagship product, i.e. McAfee Total Protection, with different licensing options.
The McAfee Total Protection suite encompasses all the advanced and modern-day features and tools needed to protect your data and privacy in this day and age.
The package is actually a one-stop-shop for all your security needs. Its features are given below:
McAfee's "award-winning" virus protection that detects and blocks all kinds of malware.
Performance optimization tools that keep your PC or mobile performance at peak levels at all times.
Its safe browsing feature alerts you when you stumble on a malicious website or link, thus saving you from a possible malware attack.
A feature that keeps your sensitive files in a secure lock with 128-bit encryption to prevent unauthorized access.
McAfee's parental control features help you provide your children with a safe online experience. You can schedule their online time and also restrict content that is inappropriate for their age.
The suite's data theft protection features let you browse with complete peace of mind, ensuring that hackers do not steal your data.
A password manager that stores all your password and enables you to login with either a single master password or with fingerprint or facial recognition.
McAfee Total Protection supports all devices, be it your smartphone, tablet or PC. You can protect 1, 5 and 10 devices depending on your subscription (see the Pricing section below for details).
McAfee LiveSafe is another excellent package by the company. It offers almost the same features as included in the Total Protection suite, with only a significant difference being secure cloud storage of 1GB. The cloud space is kind of a personal locker where you can securely store sensitive and confidential documents and access them anywhere.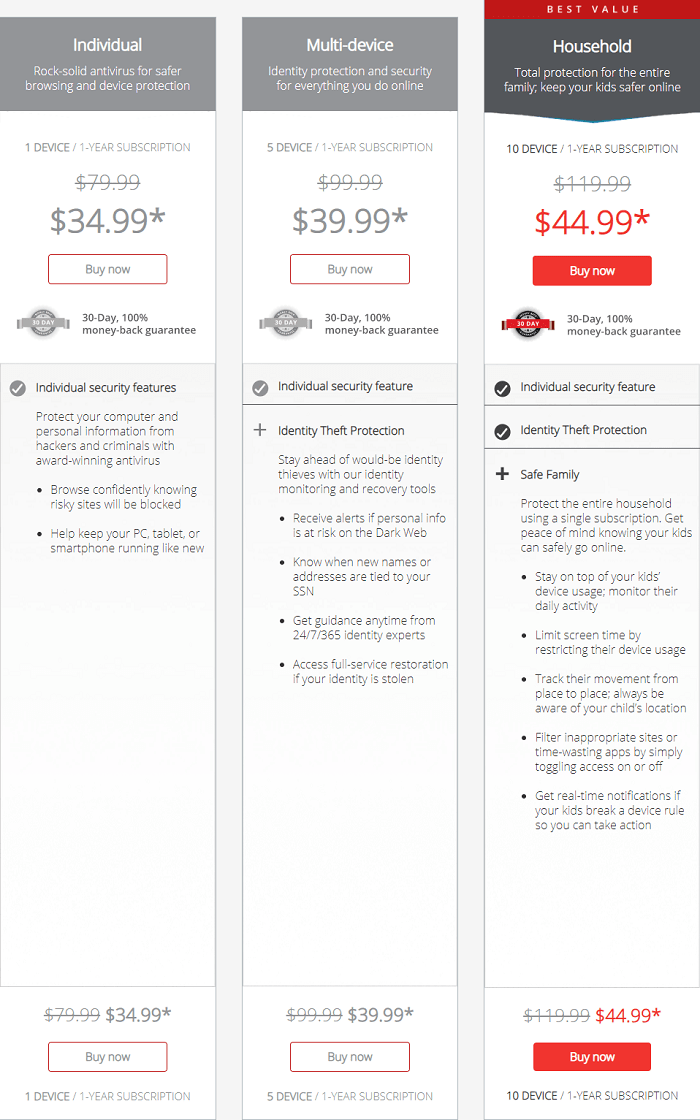 Let's see what Sophos has in store for us.
The company's free antivirus for individual consumers is Sophos Home Free, which provides basic security at no cost.
The package offers real-time malware protection and covers up to 3 devices. The downside is that it doesn't have the advanced features that are needed to give you complete security and peace of mind.
So, if you are going for Sophos, the Sophos Home Premium package is your best bet. By spending only a few bucks, you will get the following features:
Artificial Intelligence protection to block digital threats. This means the antivirus program keeps better and better over time and even prevents new and unknown malware.
Advanced protection to detect and block malware in real-time.
Powerful ransomware defense features that stop hackers from encrypting your files for extortion.
Protection from webcam and microphone spying.
Parental web filtering features that let you control your kids' Internet activity so that they browse in a secure online environment.
A web security tool that prevents malicious or potentially dangerous sites from affecting your device and protects you from phishing attacks so that you shop and pay online without worry.
Winner: McAfee. Both companies have one flagship product for home users, but McAfee has more useful features – such as a secure lock and data theft protection – than its rival.
2. Malware Protection
Now that we know which software offers more useful features, let's see which among McAfee and Sophos is better at doing the most important job of an antivirus: malware protection.
Several third-party organizations conduct unbiased protection tests to determine each antivirus program's ability to thwart malware (short for malicious software, which refers to several threats including adware, spyware, virus, trojan, ransomware, rootkit, etc.).
One of the most reputable testing organizations is the AV-Test Institute, which evaluates dozens of antivirus products and gives results using a 1- to 6-point rating scale (with 6 being the highest score).
All security programs were at their default settings and were completely updated during the test.
In the latest Protection test, conducted in May-June 2019, McAfee achieved a score of 5 out of 6.
Another reputable testing organization is AV-Comparatives, which uses 1-star (ADVANCED+), 2-star (ADVANCED) and 3-star (STANDARD) scale to rate antivirus software.
In the AV-Comparatives' June 2019 Real-World Protection test, McAfee was given a STANDARD rating, mainly because of the high prevalence of false alarms, which means it wrongly blocked clean files and URLs.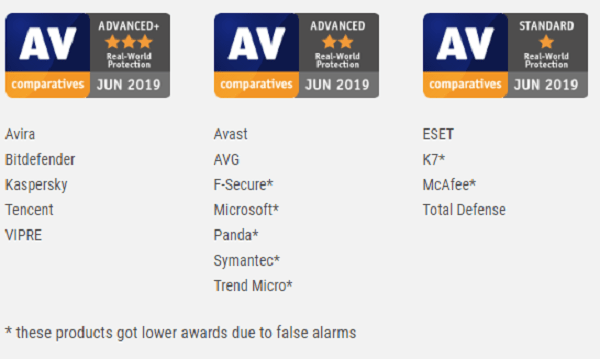 Sophos wasn't among the participants in both tests.
Winner: McAfee. While McAfee's ratings were far from perfect in this category, the fact that Sophos didn't even participate in both evaluations tilts the balance in McAfee's favor.
3. System Performance
Would you go for security software that has good protection capabilities, but it also makes your computer move at a snail's pace? Probably not.
Therefore, an excellent antivirus is one that thwarts malware attacks without affecting your PC's performance in any way.
Let's consult the same two testing organizations as above to examine McAfee and Sophos performance.
In the May-June 2019 AV-Test's Performance evaluation, McAfee was awarded a perfect 6 out of 6 score, indicating it doesn't influence computer speed in day-to-day operations.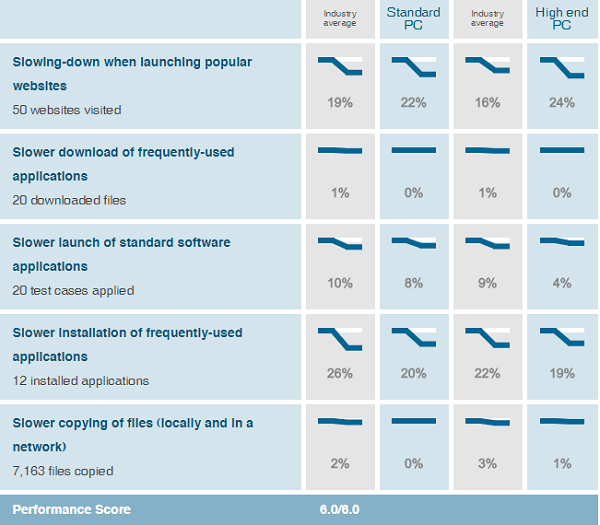 McAfee also passed the AV-Comparatives' April 2019 Performance test with flying colors, clinching the highest possible ADVANCED+ award.
We are unable to compare Sophos' performance in this category, as it did not take part in both independent evaluations.
Winner: McAfee. Sophos's absence and McAfee's exceptional performance in this category ensure McAfee's victory.
4. User-Friendliness
An essential characteristic of an excellent security package is that it makes it easy for users to navigate the software and access any option with as few clicks or taps as possible. Similarly, the user interface of an antivirus suite should also offer a nice look and feel.
Let's see which company has a better interface.
McAfee offers a straightforward and easy-to-use interface, which is a perfect blend of light colors such as white, grey and blue.
All the major tabs – PC Security, Identity, Privacy, Account, Notifications and Settings – are nicely arranged in the top bar.
When you open the software, the Home screen welcomes you with a white check mark inside a green circle if your PC is protected. The icon turns to an exclamation mark inside a red triangle if your PC is at risk.
You can also run a quick or full scan from the Home screen. Some quick links are also given at the bottom, such as a tool for removing cookies and trackers from your browser.
In the PC Security window, you can turn on or off features like real-time scanning, firewall, auto-updates and scheduled scans.
Options like a file shredder and McAfee Web Advisor are given under the Identity tab.
Overall, you can easily access all the tools and utilities, though the use of some features in both the side and main panels sometimes gets confusing.
Now let's have a look at Sophos' interface.
Like other antivirus programs, Sophos does have a computer application, but almost all the options are managed through an online dashboard system.
The minimalistic computer app shows only two options: Scan Computer and My Activity. All other major features can be accessed via your browser after you log in with your username and password.
The online management system is of great help if you are the IT guy of your family, as it allows you to take care of devices of all your family members whether they are at home or in another country.
As for the looks, Sophos makes good use of blue, grey and white as its main colors to make the interface sleek and modern.
Winner: Tie. Both Sophos and McAfee have easy-to-use and simple interfaces, with a modern layout and elegant color scheme.
5. Pricing
An excellent antivirus should offer exciting features and solid malware defense at a reasonable cost, as most people want to make the most of each dollar spent. Let's see how Sophos and McAfee compare in terms of price points.
McAfee Total Protection's license for one device costs $34.99. However, add another five dollars and you will get a cover for five devices at $39.99. Similarly, you can protect 10 devices with the Total Protection suite with just $44.99.
| McAfee Products | Regular Price | Discounted Price |
| --- | --- | --- |
| McAfee Total Protection (1 Device) | $79.99/year | Check here |
| McAfee Total Protection (5 Device) | $99.99/year | Check here |
| McAfee Total Protection (10 Device) | $119.99/year | Check here |
Let's see how Sophos prices its products.
As mentioned above, Sophos' only offering for residential users is Sophos Home Premium. A single license of the package costs $36. However, the good thing is that you can protect up to 10 devices with just a single license.
| Sophos Products | Regular Price | Discounted Price |
| --- | --- | --- |
| Sophos Home Premium | $42.00/year | Check here |
| Sophos Business Antivirus | $63.25/year | Check here |
Winner: Sophos. With Sophos, it's extremely cheaper to cover more PCs and smartphones. With as low as $36, you can protect up to 10 devices. In comparison, you can cover only one device with McAfee at a similar cost.
6. Customer Satisfaction
Another aspect to consider before making your final decision is to see how a company responds in case of complaints or queries.
To find out which among McAfee and Sophos offers better customer support, let's see how users rate their products on independent review websites.
Consumeraffairs.org is a popular website that tracks customer reviews and awards 1- to 5-star ratings to companies based on the feedback. On the website, McAfee has an average rating of 3 stars based on 823 reviews. In contrast, Sophos has not yet been rated by the review website.
Another reputable organization to check user reviews about a company is the Better Business Bureau (BBB), which rates companies on an A to F scale.
McAfee has an excellent A+ rating on the website, whereas Sophos holds a modest C+ rating.
Winner: McAfee. McAfee receives the highest possible rating from one of the sources, whereas Sophos has lower than average score.
Final Thoughts
McAfee turns out to be a better overall product, as it trumps its rival in almost all categories with the help of its useful and advanced features, superior malware protection with minimal system impact, and excellent customer satisfaction ratings. Sophos excels in the pricing category by giving users an opportunity to cover more devices at lower rates.
Our recommendations: If you want to get the highest level of security and performance, there's no better choice than Norton, which protects over 50 million users worldwide.
After reviewing dozens of antivirus products from some of the biggest names in the cybersecurity realm, we believe that Norton 360 Deluxe is the best antivirus suite available on the market. It provides flawless anti-malware protection without slowing you down. Plus, you get almost all the advanced features you could ever want.
If you're willing to pay more for advanced identity protection features, we recommend Norton 360 with LifeLock select (only available in the US). It's a bit pricey but worth the price.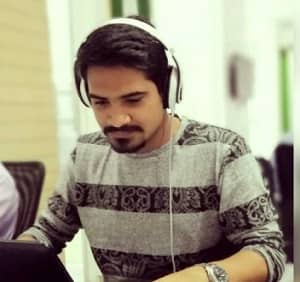 Anas Baig is a consumer privacy advocate and cybersecurity journalist by profession. Has has more than 7 years of professional experience under his belt. Anas has been featured on numerous media publications including The Guardian, Lifehacker, The Next Web, Infosecurity Magazine, Security Boulevard, Hacker Noon, CMS Wire, IAPP, SC Magazine, and many others. His interest includes Digital Privacy Rights, Information Security, Networking, Privacy, and Data Protection.
My Contributions: 
Hacker Noon | TheNextWeb | DevOps.com | GlobalSign | CMS Wire | CSO | Tech.co | Security Boulevard | ITProPortal | MuckRack | Crunchbase