(Last updated on January 9th, 2023)
Malwarebytes or AVG, which software is a better option in 2023? 
Read this ultimate Malwarebytes versus AVG comparison to make a smart choice.
Despite the advances in the cybersecurity arena, cybercrime is on a constant rise mainly because cybercriminals are using much more advanced and scalable means to steal sensitive details and violate user privacy.
Did you know that some 2 billion data records were breached in 2017? While this number went up over 4.5 billion in the first half of 2018 alone? Moreover, as per the AV-TEST Institute, cybercriminals are now developing 4 new malware samples every second.
This scenario calls for proper security measures for your personal information, devices, and above all, your family's peace of mind. This peace will only come from the use of robust antivirus software that provides multi-layered protection in real-time.
You might already have free antivirus software installed on your system but freemiums lack the advanced security features of the premium products. That's why they're not well-equipped to provide proper protection against the latest malware types.
A premium antivirus product will have all the latest security features such as real-time monitoring, multi-layer protection, identity theft protection and more. So a premium software is what you need to guarantee your peace of mind and the safety of your loved ones.
However, there's a variety of antivirus products available in the market. It can be hard to choose the right product.
Best Antivirus Suite for 2021
60-day money-back guarantee
During the past few months, we have ranked, rated, and reviewed 40 premium antivirus suites from the biggest names in cybersecurity. We did this so you can confidently choose the best antivirus software to protect yourself and your family.
Right now, we think that
Norton
is the best antivirus software your money can buy. It regularly earns perfect or near-perfect scores from independent labs and has the least impact on system performance compared to rival products. Its products combine top-notch security with an array of excellent security features and, best of all, offer exceptional value for money.
Overall,
Norton 360 Deluxe
(currently at
70% off
) is our pick for the best antivirus suite in 2021. It is competitively priced and comes with almost everything you could possibly ask for, such as a firewall, a fully integrated VPN, dark web monitoring, cloud backup storage (50GB), a password manager, and parental controls. You can cover up to 5 PCs, Macs, smartphones or tablets with this suite.
If you want full-on identity protection and don't mind paying more,
Norton 360 with LifeLock Select
(currently at
35% off
) gives those in the US a full range of identity protection features, more backup space (100GB), as well as all the above.
Today, we're going to compare two mainstream brands, Malwarebytes and AVG, and see which one is a better pick.
We'll go through the strengths and weaknesses of each product and also look at some independent tests. These insights will help us to assess which antivirus software brings more value for your money.
In a rush? Below is a quick summary of the comparison, and who comes out as the winner and for what reason.
A Quick Rundown of the Winners in Each Category
1. Features
Winner: AVG. Malwarebytes has many useful features, but some of them are restricted to specific operating systems. In comparison, AVG's product features are compatible with all kinds of devices and operating systems. That's why AVG wins this round of comparison.
2. Malware Protection
Winner: AVG. AVG performed pretty well on both independent tests. However, Malwarebytes received an average rating on one test while it did not even participate in the other. So, AVG is the winner here.
3. System Performance
Winner: AVG. Once more, AVG stood out on both independent tests. Malwarebytes did manage to achieve a good score on one of the tests but skipped participation in the other assessment. Which is why AVG wins this category as well.
4. User-Friendliness
Winner: Tie. Both Malwarebytes and AVG interfaces have their strengths. That's why this category is a tie.
5. Pricing
Winner: AVG. AVG products cost more compared to Malwarebytes' but they also offer more value in terms of their feature-sets. That's why AVG is the winner of this category.
6. Customer Satisfaction
Winner: Malwarebytes. Malwarebytes received excellent customer ratings from both independent sources. AVG also got a great response, but it was behind Malwarebytes in its rating from one of the sources. That's why Malwarebytes wins.
Short Verdict
AVG is the winner as it offers more security-enhancing features and extra utilities in its security suites than Malwarebytes. Independent tests prove that AVG is better than Malwarebytes in terms of both malware detection and system performance. Also, AVG's security products are cheaper than Malwarebytes'.
Best Antivirus for 2023
---
#1 (Excellent)

Robust feature-set
Excellent anti-malware security
Minimal system impact
Easy-to-use interface
Automatic updates
Trusted by 50 million users
100% virus protection promise
60-day money-back guarantee
70% off
#2 (Very Good)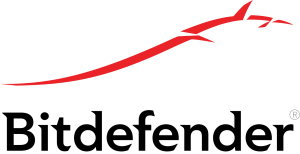 Exceptional malware protection
Little impact on performance
Trusted by millions of users
30-day money-back guarantee
User-friendly interface
50% off
#3 (Very Good)
Good malware protection
Trusted by big corporations
Minimal impact on performance
Good value for money
30-day risk-free guarantee
40% off
Let's dig deeper now.
1. Features
Most modern antivirus products come jam-packed with advanced features. But there are three criteria these features must fulfill: relevance, functionality, and efficiency.
Let's compare the product features of both Malwarebytes and AVG and see how they scale on our three metrics.
Let's start with Malwarebytes.
Malwarebytes Free is a limited capacity free version from the company. It's a Windows-only software and mostly only works as a disinfection tool. For more advanced features, we'll go over paid products from Malwarebytes.
Malwarebytes Premium for You is the first paid product from the company. This suite offers 1 universal license that applies to Windows, Mac, Android, or a Chrome OS device. Other features that come with this suite are:
A two-way firewall that protects you from all kinds of digital and malware threats.
The firewall gets regular updates so that it has the latest anti-malware definitions against emerging viruses.
The suite runs automatic scans on your device. You can schedule scans at your preferred timing.
If your device has any viruses from before installation of this product, a Remediation tool will help you get rid of any pre-existing viruses.
Some features apply only to specific operating systems:
A Windows-only protection tool keeps hackers from getting access to programs and systems on your device.
Complete identity protection is available for Windows and Android only devices. This feature keeps your information encrypted to prevent misuse from phishing websites.
An Android and Chromebook-only feature that keeps your system safe from any corrupt applications by quickly detecting and removing them.
The next tier of protection is the family version of the previous suite, Malwarebytes Premium for Home. This product comes with three universal licenses with the option to add up to 10 more.
Premium customer support is available to Malwarebytes customers 24/7 via email, online chat, or phone.
Malwarebytes offers an impressive collection of business-specific products for all kinds of businesses. There's Malwarebytes for Teams, Malwarebytes Endpoint Protection for companywide servers, and Malwarebytes Endpoint Protection and Response. Click here for more information.
Now let's look at the product range from AVG.
AVG also has a free antivirus offering that only works with PCs called AVG AntiVirus Free. This software offers protection against some malware types, including ransomware. But other than that, it's pretty barebones compared to the premium tiers.
AVG Internet Security is the first paid premium product from the company that offers many advanced features and utilities like:
Cutting-edge security against all kinds of malware attacks.
A two-way firewall provides real-time malware monitoring for your devices. The firewall receives regular security updates to keep the software apprised on the latest digital threats.
There's a detector tool that identifies fake websites for you so that you don't give away important financial or personal information to hackers.
Furthermore, the suite also comes with webcam security so that hackers can't spy on you using your device camera.
There's also a File Shredder utility that permanently deletes any files you remove from your device, making it impossible for hackers to recover that information.
This product applies to Windows, macOS, and Android devices.
Next comes the AVG Ultimate, which is the most premium product from the company. This package comes packed with many additional advanced features along with everything from the previous suite:
The product includes the functionality to update the security settings for all the devices connected to your home network using any single device.
There's another performance-enhancing utility that helps to tune-up your devices and improves their system processing power.
With this package, you also get the live phone or chat support from the company's customer support department.
AVG Ultimate provides security to unlimited devices (PCs, Macs, or smartphones) with a single license of this suite.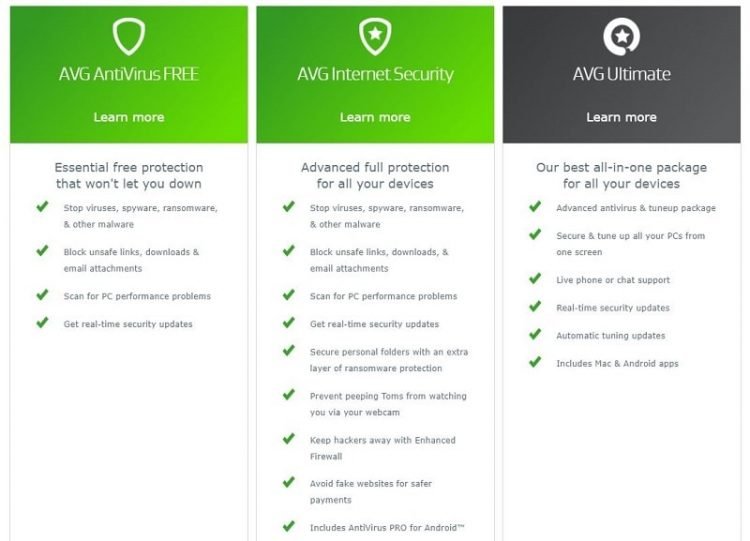 Interested in AVG's business solutions? Follow this link for more information.
Winner: AVG. Both companies have some very interesting features, but AVG's product features apply to different operating systems. Whereas, many of Malwarebytes' features are only reserved for specific operating systems.
2. Malware Protection
There's nothing more important for an antivirus product than the ability to fully protect a system from all kinds of malware and digital threats. Let's look at some independent tests to see how our competing brands perform in this area.
The first testing organization we're going to turn to is AV-TEST.org. This organization evaluates antivirus products on three different metrics: protection, performance, and usability. Their recent Protection Test results came out in August 2019. Malwarebytes achieved an average score of 4 out of 6 points.
AVG, on the other hand, performed pretty well and received a perfect 6 out of 6 score.
Our second testing organization is called AV-Comparatives. They have their own version of antivirus protection evaluation, the Real-World Protection Test. We'll look at their June 2019 evaluations where Malwarebytes did not participate at all. However, AVG scored the ADVANCED award.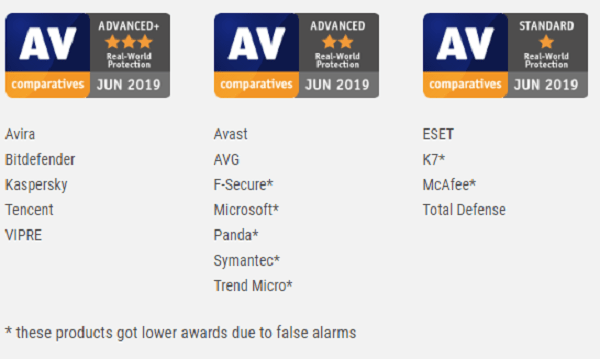 Winner: AVG. AVG is the clear winner here with excellent performance on both tests. On the other hand, Malwarebytes gave only a modest performance on the first test and wasn't even available for the second evaluation.
3. System Performance
Malware protection is extremely important. But another accompanying benchmark is the software's smaller digital footprint on the system it protects. To test this aspect of today's brands, let's return to the same independent organizations and look at some enlightening statistics.
Once again, let's first look at the Performance Test results from AV-TEST.org. On this metric, Malwarebytes did pretty well and received 5 out of 6 score.
AVG was a little ahead and received a score of 5.5 out of 6.
Now, we'll look at the Performance Test evaluations from AV-Comparatives that came out in April 2019. Malwarebytes was once again nowhere to be seen, while AVG surpassed in this test as well with the ADVANCED+ award.
Winner: AVG. Once again, AVG takes the trophy having performed well in both evaluations. Malwarebytes did perform well on the first test but skipped participation in the second.
4. User-Friendliness
User interface is one of the first things that directly affect a user's experience with a product. An ideal interface is as customizable as it is intuitive. So, let's see what kind of interfaces Malwarebytes and AVG bring to their users.
Malwarebytes interface has a unique design compared to most other interfaces. While still simplistic, the interface uses several horizontal bars on the right side of the screen to access different functions and features, as opposed to more common big blocks.
These bars are stacked across a slightly grey panel and display all the information about security status, scan status, protection history, and any other updates. There's a black panel on the left-hand side of the interface that provides access to features like scans, reports, and software settings.
The middle of the screen is home to a big checkmark that shows the overall security status of your device. This interface is quite user-friendly and easy to navigate.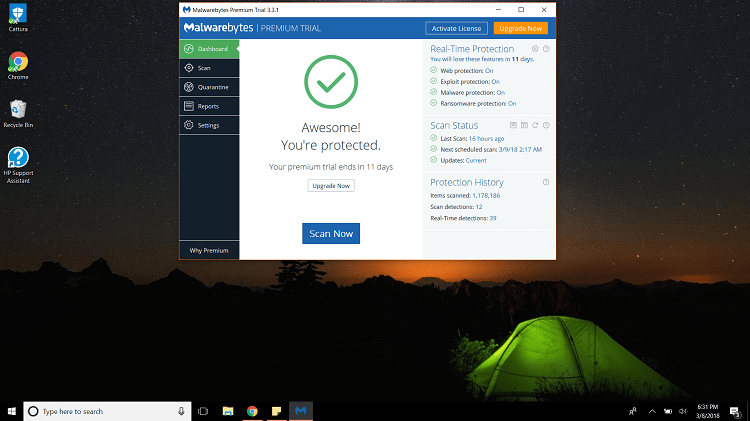 Now let's see what AVG's interface looks like.
The first thing you notice about AVG interface is its striking design with a clean look and well-articulated icons. The top of the screen notifies the security status of the system in green colored text preceded by a checkmark.
There's a prominent strip across the middle of the screen that displays icons that each denote different functions. This layout provides easy access to advanced settings for any operation you want to run.
There's a "SCAN COMPUTER" button at the bottom of the screen where you can immediately start a scan. AVG interface is exceptionally intuitive and easy to use.
However, it displays locked icons for inaccessible functions in your suite, which seems like a waste of space and also a nuisance for a paying customer.
Winner: Both. Both interfaces have their strong points. Malwarebytes interface uses its space to provide maximum information in one glance. On the other hand, AVG has a striking design and a more intuitive approach.
5. Pricing
If everything else is right, but the pricing is inadequate, it's like tarnishing a perfect painting with tomato ketchup. Remember that users are sensitive about the chunk of money that's going out of their accounts every year.
Let's see how Malwarebytes and Avg handle this sensitivity of customers with their pricing policies.
The first paid product from Malwarebytes, Premium for You costs $39.99 per year for one universal license covering protection for one device (PC, Mac, Chromebook or Android).
Malwarebytes Premium for Home charges you $59.99 per year for up to 10 devices.
Malwarebytes business-specific security solutions charge varying rates. See the table (below) for more information.
| Malwarebytes Products | Regular Price | Discounted Price |
| --- | --- | --- |
| Malwarebytes Premium for PCs | $39.99/year | Check here |
| Malwarebytes Premium for Mac | $39.99/year | Check here |
| Malwarebytes Business Products | Varies | Check here |
Now let's take a look at how AVG prices its products.
AVG Internet Security, the first premium product from the company, costs $79.99 per year and gives you 10 licenses. This is a steep price for an entry-level product. However, you do get protection for up to 10 PCs, Macs, or smartphones. On the other hand, this product won't be of much use to you if you don't need that many devices protected.
AVG Ultimate costs you $20 more with $99.99 per year. This package brings you much more value for family use with protection for an unlimited number of devices.
| AVG Products | Regular Price | Discounted Price |
| --- | --- | --- |
| AVG Internet Security | $89.99/year | Check here |
| AVG Ultimate | $119.99/year | Check here |
| AVG Business Products | Varies | Check here |
Winner: AVG. Malwarebytes products come at reasonable costs, but many of the features are limited to specific operating systems. Whereas AVG products cost a lot more but also provide all features across multiple platforms. Which is why we think AVG delivers more value for the money spent.
6. Customer Satisfaction
Last, but not least, let's see how actual customers rate their interaction with Malwarebytes and AVG. This interaction has mostly to do with customer support services.
So, we look at some customer feedback ratings from a couple of independent sources to see which one of our antivirus companies is a better contender in this arena.
Our first independent organization is the Better Business Bureau (BBB). The organization ranks antivirus products based on average customer satisfaction ratings on a scale from A to F. Malwarebytes received a fantastic A+ from the BBB. AVG also matched Malwarebytes with an A+ score of its own.
Now let's look at the ratings from our second source, the Consumeraffairs.org. This organization ranks products on a 5-star rating scale. Malwarebytes once again set a good record with a 4-star rating while AVG was a little behind with a modest 3-star rating.
Winner: Malwarebytes. Malwarebytes received ravishing ratings on both platforms demonstrating superior customer support for its users. AVG was a little behind on its ranks from the second source. So, Malwarebytes wins this category.
Final Thoughts
AVG has proven itself to be the better contender in this comparison, winning three categories while tying in two with Malwarebytes. Not only AVG provides more feature-rich products but also offers better malware protection and system performance capabilities. The only category AVG lost to Malwarebytes, the customer satisfaction, it was behind by a small margin. In our conclusion, AVG is a better antivirus product.
Our recommendations: If you want to get the highest level of security and performance, there's no better choice than Norton, which protects over 50 million users worldwide.
After reviewing dozens of antivirus products from some of the biggest names in the cybersecurity realm, we believe that Norton 360 Deluxe is the best antivirus suite available on the market. It provides flawless anti-malware protection without slowing you down. Plus, you get almost all the advanced features you could ever want.
If you're willing to pay more for advanced identity protection features, we recommend Norton 360 with LifeLock select (only available in the US). It's a bit pricey but worth the price.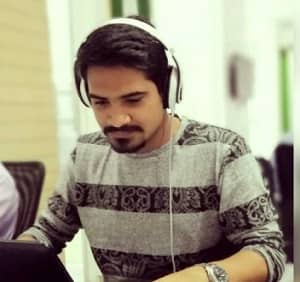 Anas Baig is a consumer privacy advocate and cybersecurity journalist by profession. Has has more than 7 years of professional experience under his belt. Anas has been featured on numerous media publications including The Guardian, Lifehacker, The Next Web, Infosecurity Magazine, Security Boulevard, Hacker Noon, CMS Wire, IAPP, SC Magazine, and many others. His interest includes Digital Privacy Rights, Information Security, Networking, Privacy, and Data Protection.
My Contributions: 
Hacker Noon | TheNextWeb | DevOps.com | GlobalSign | CMS Wire | CSO | Tech.co | Security Boulevard | ITProPortal | MuckRack | Crunchbase