(Last updated on January 9th, 2023)
AVG or ESET, which antivirus software is a better choice in 2023?
Read this comprehensive AVG versus ESET comparison to make a smart decision.
In this day and age, the internet has become an essential part of our lives. Even something that we now take for granted. For this reason, it may seem like the internet has become safer with time, mainly due to the advances in technology. But the unfortunate truth is that you're more vulnerable to malware now than ever before.
Over 10 billion malware attacks were recorded worldwide in 2018 alone. That number is only projected to go higher, as malware creators become more and more creative with their methods. According to a study, a new organization will become victim to a ransomware virus every 14 seconds this year. This risk scenario calls for robust antivirus protection, not a flimsy security software that will buckle at the first sign of stress.
Remember that both malicious and protective technologies are evolving at the same time. That means you need protection that is up-to-par with current technological advancements. When it comes to digital security, you get what you pay for!
Most free antivirus software in the market offer limited malware protection and aren't competent enough to defend against the advanced threats that are coming out every day. We recommend investing in a full-blown security product for the ultimate anti-malware guarantee.
Best Antivirus Suite for 2021
60-day money-back guarantee
During the past few months, we have ranked, rated, and reviewed 40 premium antivirus suites from the biggest names in cybersecurity. We did this so you can confidently choose the best antivirus software to protect yourself and your family.
Right now, we think that
Norton
is the best antivirus software your money can buy. It regularly earns perfect or near-perfect scores from independent labs and has the least impact on system performance compared to rival products. Its products combine top-notch security with an array of excellent security features and, best of all, offer exceptional value for money.
Overall,
Norton 360 Deluxe
(currently at
70% off
) is our pick for the best antivirus suite in 2021. It is competitively priced and comes with almost everything you could possibly ask for, such as a firewall, a fully integrated VPN, dark web monitoring, cloud backup storage (50GB), a password manager, and parental controls. You can cover up to 5 PCs, Macs, smartphones or tablets with this suite.
If you want full-on identity protection and don't mind paying more,
Norton 360 with LifeLock Select
(currently at
35% off
) gives those in the US a full range of identity protection features, more backup space (100GB), as well as all the above.
In this detailed guide, we'll compare two of the top antivirus companies – AVG and ESET – to show you which software is better at protecting your computer. Based on hard research and unbiased lab test results, we'll also make our conclusive marks in favor of the better product.
In a rush? See the quick summary below to find out which software is better in each category.
A Quick Rundown of Winners in Each Category
1. Features
Winner: Tie. Both ESET and AVG offer a comprehensive set of features and utilities with their premium security products.
2. Malware Protection
Winner: AVG. AVG received higher scores in the recent independent evaluations, showing excellent malware protection capabilities.
3. System Performance
Winner: AVG. Despite a tie in the second independent evaluation, ESET's disappearance in the first test swings the scales in AVG's favor for the performance comparison.
4. User-Friendliness
Winner: AVG. AVG interface is more much intuitive and simplistic than ESET's and a breeze to operate for even the most casual users.
5. Pricing
Winner: AVG. While the initial price hike is a little startling, the price per dollar for licenses is much lower with AVG than with ESET. You can get a host of licenses for less money through AVG than through ESET.
6. Customer Satisfaction
Winner: ESET. ESET offers customer service in the local language of the customer, so it's no surprise that their customer satisfaction ratings are higher than those of AVG.
Short Verdict
AVG is the overall winner as it offers more security-related features and utilities with its security products compared to ESET. Also, independent tests prove that AVG is better than ESET in terms of both malware detection and system performance.
Best Antivirus for 2023
---
#1 (Excellent)

Robust feature-set
Excellent anti-malware security
Minimal system impact
Easy-to-use interface
Automatic updates
Trusted by 50 million users
100% virus protection promise
60-day money-back guarantee
70% off
#2 (Very Good)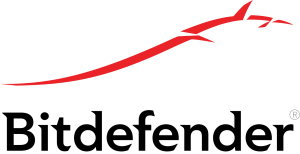 Exceptional malware protection
Little impact on performance
Trusted by millions of users
30-day money-back guarantee
User-friendly interface
50% off
#3 (Very Good)
Good malware protection
Trusted by big corporations
Minimal impact on performance
Good value for money
30-day risk-free guarantee
40% off
1. Features
Most antivirus software companies offer a comprehensive set of advanced features and utilities in their premium products. An overview of these features and functions help determine how much value you're getting out of a product.
First, let's see what AVG offers.
AVG AntiVirus Free, which only works with PCs, is the company's limited free solution. The freeware offers protection against a range of malware threats, including ransomware, but there aren't any advanced features or utilities incorporated into the product.
AVG Internet Security (compatible with Windows, macOS, and Android) is the first premium offering from AVG, and it offers an array of advanced features. Besides providing top-drawer anti-malware security, the suite offers a smart two-way firewall that protects your computer against advanced threats in real-time. Furthermore, the package comes with real-time security updates as well as a webcam defense that prevents people from spying on you.
The package also includes a fake website detector to prevent you from giving money to a scammer or losing your financial information to phishing sites. There's a File Shredder tool that makes it impossible for hackers to recover your sensitive data for misuse.
Next up is AVG Ultimate, the company's top-most tier of protection. With this advanced package, you get everything that comes with AVG Internet Security suite, plus a few extra perks. These perks include the ability to secure and tune-up all connected devices from one place. There's an advanced tune-up capability that allows you to run your computer at a maximum performance level. You also get live access to phone or chat support.
AVG Ultimate provides security to unlimited devices (PCs, Macs, or smartphones) with a single license of this suite.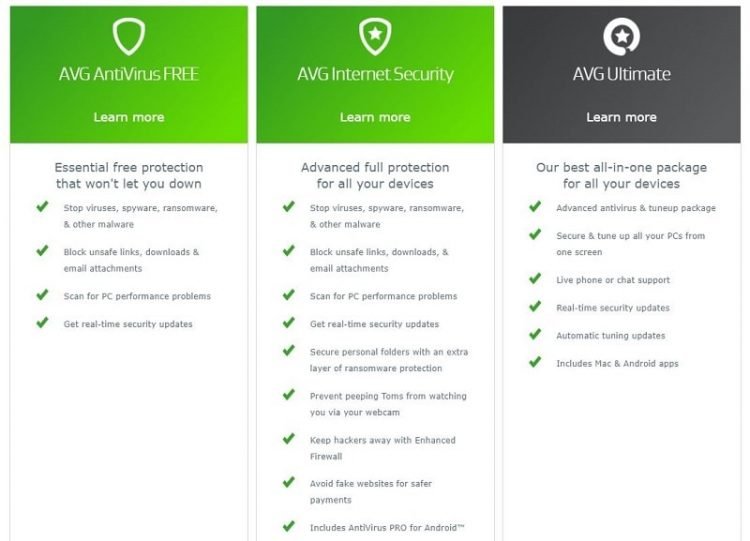 Interested in AVG business solutions? Click here for more information.
Now, let's see how ESET compares to AVG in terms of features.
Unlike AVG, there's no free offering from ESET.
The first paid offering is called ESET NOD32 Antivirus, which is only compatible with the Windows platform. This product offers excellent defense against all kinds of malware threats, including ransomware, as well as a website shield that protects your sensitive information while you surf or shop online. A Game Mode feature is also included that reduces interruptions or pop-ups to give you uninterrupted gaming or movie experience.
ESET Internet Security is the next tier of coverage offered by the company. You get everything that comes with the NOD32 Antivirus suite, plus some additional features. These features include a firewall that prevents unauthorized access and data misuse and an antispam shield that keeps junk emails from filling your inbox. There's a hardened browser for your banking and payment operations as well.
Also included in the package is a full suite of parental controls. These controls let you keep a watchful eye on your kids' browsing habits and limit their access to unwanted websites. There's also a set of webcam controls that prevent people from spying on you with your webcam. Finally, the Anti-Theft module included in the suite helps you to locate missing or stolen devices.
ESET Smart Security Premium is the highest tier of coverage offered by the company. Everything from the Internet Security package comes with this package, plus more. Features like Secure Data and password management tools encrypt your sensitive data and safely store all your passwords, respectively, to provide seamless web experience.
The company also offers two Mac-specific antivirus products: ESET Cybersecurity and ESET Cybersecurity Pro. Both products provide complete anti-malware protection against all sorts of threats, but the latter includes some advanced perks such as an advanced firewall and parental controls.
Note: Both ESET Internet Security and ESET Smart Security Premium allow you to download the company's Mac- and Android-specific antivirus solutions. ESET also offers free support in your local language with all its products.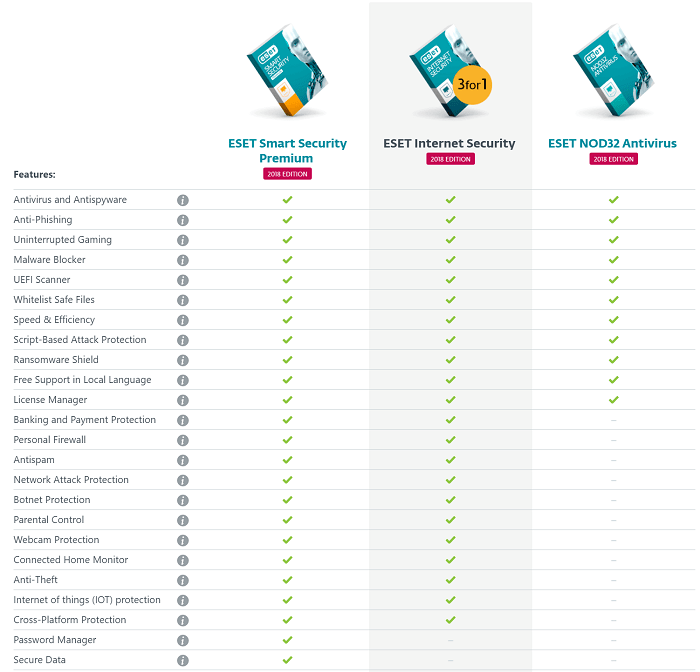 Interested in ESET's business solutions? Follow this link to find out about the products.
Winner: Both. AVG and ESET both offer a comprehensive set of features and utilities with their premium security suites.
2. Malware Protection
The primary goal of any good antivirus software is the defense of your device from malware. Therefore, we'll use results from unbiased testing organizations to determine which of these two antivirus companies is superior at providing antivirus security. We will also see how these software perform on regular computers.
AV-test.org is an unbiased organization that conducts lab tests for different antivirus software and give feedback based on their Protection, (System) Performance and Usability capabilities. Their recent Protection Test results came out in June 2019. AVG scored an almost perfect 5.5 out of 6, while ESET didn't participate in the evaluations after December 2018, for some odd reasons.
AV-Comparatives, another testing organization, also issued its own Real-World Protection Test in June 2019. AVG received the second-highest Advanced Award whereas ESET went home with the Standard Award.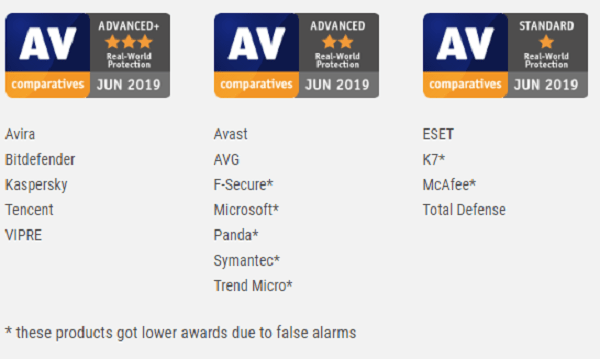 Winner: AVG. In both independent evaluations, AVG managed to achieve a high rating, indicating its better defensive capabilities against malware viruses. While for the first test, ESET didn't have any recent statistics to compare and didn't do very well in the second test as well.
3. System Performance
A good antivirus will also run smoothly on your computer, even while it protects you from malware. Antivirus that slows your computer to a crawl is a nuisance in itself and does more harm than good. That's why it's so crucial for antivirus software not to be resource-intensive.
Let's turn to the same unbiased testing organizations once again and find out which of the two programs runs more smoothly on your computer.
According to AV-test.org June 2019 Performance Test, AVG scored a perfect score of 6 out of 6. Once again, ESET chose not to appear for this evaluation.
AV-Comparatives brought its version of the Performance Test to bear on both companies. Both AVG and ESET were equally competitive this time and bagged the highest Advanced+ Award as a result of its high-performance ratings.
Winner: AVG. Although both companies tied in the second evaluation, Eset's lack of appearance for the AV-test.org evaluations sets it back in the comparison.
4. User-Friendliness
They say time is money. And perhaps it's never been truer than now. People want everything to be in easy access and above all, NOT time-consuming. That's why usability or ease-of-use is so crucial for any product today. It is something that can easily swing the scales in favor of user-friendly products. More so in technological products than anywhere else.
Let's see how well AVG and ESET perform on this front and how user-friendly their interfaces are! Keep in mind that ideal interfaces will be functional for both computer novices as well as experts.
AVG's interface primarily uses green and white as text colors, contrasting them with a dark gray background. Everything on the dashboard is relatively uncluttered, and all the buttons are stylishly implemented. A prominent green block towards the bottom of the screen catches your attention to start a scan at any time. You'll find that activating any function or primary operations is relatively intuitive and self-explanatory.
There is a frustrating aspect, however. Anything that you can't access in terms of features as a result of having an AVG program lower than the Ultimate package will be grayed out. That is a bid to get you to upgrade and feels a little manipulative.
Let's see how ESET's user interface compares.
ESET's interface primarily runs on a central dashboard with a blue and gray text color scheme against a plain white background. Resizing the interface is incredibly easy and intuitive, allowing you to run the program in windowed or full-screen mode. The interface uses an indicator bar on the dashboard that lights up and flashes if there's a critical security problem.
A useful feature lets you drag any file from your computer and drop it right on the dashboard for instant scanning. This feature can be helpful if you have suspicions about a specific file or document.
However, ESET's drop-down menus and the tabs can be a little complicated and difficult to navigate. It's not quite as user-friendly or simplistic as the interface from AVG, although veteran computer users won't have any issues.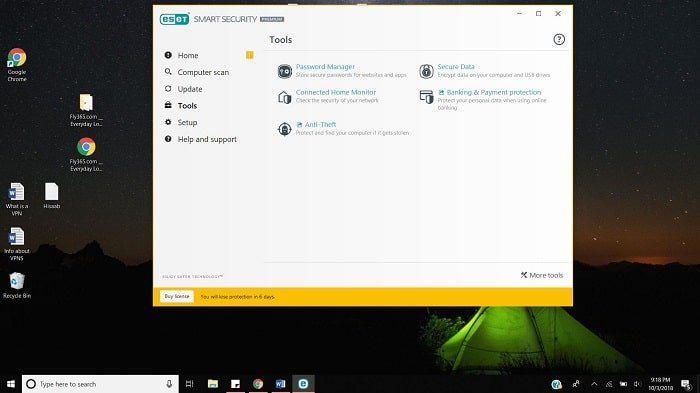 Winner: AVG. While ESET has an interface that computer veterans might appreciate, AVG's interface is a little bit more approachable. Both novice and expert users will find it highly functional even if it has its own methods of trying to get you to upgrade.
5. Pricing
No matter how impressive a product may be, if it is inappropriately priced, it'll lose customers. Decent software will give you a good bang for your buck, rather than being so expensive as to be exorbitant.
AVG's free version doesn't cost anything, but then again, it's not worth much, either. AVG Internet Security, the first paid option from AVG, provides you with 10 licenses for $79.99 per year. This price is quite spiky compared to the entry prices for many competitors. However, you do get compensated for it with 10 licenses for PCs, if you have multiple computers that need protection. But even so, on the downside, the package does not include Macs. A separate product, Mac Software from AVG costs $79.99 per year.
AVG Ultimate, the highest tier of coverage from AVG, gives you an unlimited number of licenses for PCs and mobile devices for $99.99 per year. This is extraordinary value for money, particularly if you have a family or if you need to get security for several people, each of whom has several devices that need protection.
| AVG Products | Regular Price | Discounted Price |
| --- | --- | --- |
| AVG Internet Security | $89.99/year | Check here |
| AVG Ultimate | $119.99/year | Check here |
| AVG Business Products | Varies | Check here |
Now, let's check out how ESET's prices compare.
ESET NOD32 Antivirus, the first tier of coverage by this company, gives you only one license for $39.99 per year. While this is relatively expensive for one license, you do get coverage for your Mac or mobile device for cheaper rates than with AVG.
ESET Internet Security, the next tier of coverage, also gives you only one license for any computing device. This package costs $49.99 per year. ESET Smart Security Premium, also containing only one license, costs $59.99 per year. All of these prices are relatively high since you only get one license for your purchase.
For the business solutions offered by ESET, check out this link.
| ESET Products | Regular Price | Discounted Price |
| --- | --- | --- |
| ESET NOD32 Antivirus | $39.99/year | Check here |
| ESET Internet Security | $49.99/year | Check here |
| ESET Smart Security Premium | $59.99/year | Check here |
| ESET Multi-device Security | $69.99/year | Check here |
| ESET Cyber Security for Mac | $49.99/year | Check here |
| ESET Business Products | Varies | Check here |
Winner: AVG. Although you have to go straight to 10 licenses with AVG, the value per dollar that you get is much higher than what you get from ESET. As they only provide you with one license per purchase, ESET is a poor pick for families or anyone with more than one device that needs protection.
6. Customer Satisfaction
A significant factor for any company to retain, gain, or lose customers is their previous record with existing customers. Let's go over customer satisfaction rankings of both companies to gain some insight into their respective customer service.
Customer feedback ratings will help us see how well these companies treat their customers and what we can expect in the event of an issue with their software.
The Better Business Bureau (BBB) is a non-profit organization that promotes marketplace trust through customer feedback. BBB collects user reviews and averages them out into a scoring scale from A to F. According to BBB's recent findings, AVG received an A+ rating indicating that the customers are generally satisfied with ANG's customer service. ESET matched AVG with an A+ rating of their own.
Consumeraffairs.org is another review collecting site that uses a scoring metric between one and five stars. According to their statistics, AVG received a three-star rating, while ESET rated a little higher with four stars. According to this source, on average, ESET's customer service is a little better than AVG's.
Winner: ESET. It should come as no surprise that since ESET's customer support is available in the local language, they receive higher customer satisfaction scores than AVG. You can count on ESET's customer service to be dependable through and through.
Final Thoughts
ESET has its good points such as its impressive feature spread. But AVG is overall a better choice given its higher scores on protection and performance tests. AVG interface is also more intuitive and understandable. Also, you can get more licenses from AVG for a pretty reasonable pricing point. So long as you avoid the free software offered by the company, AVG is an excellent choice for anyone seeking premium antivirus protection.
Our recommendations: If you want to get the highest level of security and performance, there's no better choice than Norton, which protects over 50 million users worldwide.
After reviewing dozens of antivirus products from some of the biggest names in the cybersecurity realm, we believe that Norton 360 Deluxe is the best antivirus suite available on the market. It provides flawless anti-malware protection without slowing you down. Plus, you get almost all the advanced features you could ever want.
If you're willing to pay more for advanced identity protection features, we recommend Norton 360 with LifeLock select (only available in the US). It's a bit pricey but worth the price.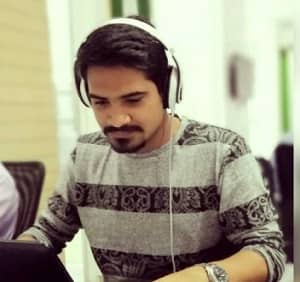 Anas Baig is a consumer privacy advocate and cybersecurity journalist by profession. Has has more than 7 years of professional experience under his belt. Anas has been featured on numerous media publications including The Guardian, Lifehacker, The Next Web, Infosecurity Magazine, Security Boulevard, Hacker Noon, CMS Wire, IAPP, SC Magazine, and many others. His interest includes Digital Privacy Rights, Information Security, Networking, Privacy, and Data Protection.
My Contributions: 
Hacker Noon | TheNextWeb | DevOps.com | GlobalSign | CMS Wire | CSO | Tech.co | Security Boulevard | ITProPortal | MuckRack | Crunchbase