(Last updated on January 9th, 2023)
Windows Defender or Trend Micro, which antivirus software is a better option in 2023?
Read this ultimate Windows Defender versus Trend Micro comparison to make a smart choice.
Today's internet is nowhere near as safe as it was a few years ago. In fact, it's now become a tool that hackers use to steal your sensitive information and breach your privacy.
For instance, in 2018 alone, over 10 billion malware attacks were reported, which is a significant increase from last year. Both ransomware attacks and mobile malware attacks have also seen immense growth in the recent few years.
The statistics prove that malware creators are becoming more creative with their methods as time goes on. It's because of these reasons McAfee predicts that this year could be the year of "everywhere malware."
Therefore, it's imperative that you invest in a premium antivirus to stay protected against all sorts of malware threats. Plus, premium security suites offer a slew of advanced features and useful utilities that enhance your security and give you complete peace of mind.
Best Antivirus Suite for 2021
60-day money-back guarantee
During the past few months, we have ranked, rated, and reviewed 40 premium antivirus suites from the biggest names in cybersecurity. We did this so you can confidently choose the best antivirus software to protect yourself and your family.
Right now, we think that
Norton
is the best antivirus software your money can buy. It regularly earns perfect or near-perfect scores from independent labs and has the least impact on system performance compared to rival products. Its products combine top-notch security with an array of excellent security features and, best of all, offer exceptional value for money.
Overall,
Norton 360 Deluxe
(currently at
70% off
) is our pick for the best antivirus suite in 2021. It is competitively priced and comes with almost everything you could possibly ask for, such as a firewall, a fully integrated VPN, dark web monitoring, cloud backup storage (50GB), a password manager, and parental controls. You can cover up to 5 PCs, Macs, smartphones or tablets with this suite.
If you want full-on identity protection and don't mind paying more,
Norton 360 with LifeLock Select
(currently at
35% off
) gives those in the US a full range of identity protection features, more backup space (100GB), as well as all the above.
In this guide, we'll take a comprehensive look at Windows Defender and Trend Micro to see how both software stack up against one another in terms of features, anti-malware security, impact on system performance, and more.
In a rush? See the quick rundown below for a summary of this detailed comparison.
A Quick Rundown of Winners in Each Category
1. Features
Winner: Trend Micro. Windows Defender doesn't really offer many advanced features and utilities. Trend Micro's security products – especially the high-end ones – offer a more comprehensive set of features and other useful add-ons.
2. Malware Protection
Winner: Both. Both Windows Defender and Trend Micro got impressive scores in the recent independent evaluations.
3. System Performance
Winner: Trend Micro. It's a close call, but Trend Micro managed to outperform Windows Defender in one of the two independent evaluations we considered.
4. User-Friendliness
Winner: Trend Micro. Trend Micro's interface is more intuitive and user-friendly than Microsoft's Windows Defender.
5. Pricing
Winner: No comparison. Windows Defender is free whereas Trend Micro offers several different products at different price points, so there's no real comparison between both software in this category.
Short Verdict
Independent tests prove that both software provide excellent anti-malware security, but Trend Micro is better than Windows Defender in terms of the impact on system performance. Trend Micro is the overall winner as it offers more security-enhancing features and utilities in its security suites than Windows Defender.
Best Antivirus for 2023
---
#1 (Excellent)

Robust feature-set
Excellent anti-malware security
Minimal system impact
Easy-to-use interface
Automatic updates
Trusted by 50 million users
100% virus protection promise
60-day money-back guarantee
70% off
#2 (Very Good)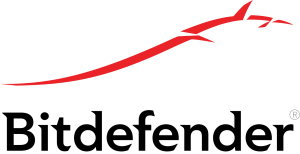 Exceptional malware protection
Little impact on performance
Trusted by millions of users
30-day money-back guarantee
User-friendly interface
50% off
#3 (Very Good)
Good malware protection
Trusted by big corporations
Minimal impact on performance
Good value for money
30-day risk-free guarantee
40% off
Now, let's dig into the details.
1. Features
Most modern antivirus companies offer a slew of advanced features and utilities with their security products.
First, let's find out what Windows Defender offers.
Windows Defender comes pre-installed with Windows, meaning that you don't have to do anything to install or prepare it. You also can't uninstall it if you get better protection, although you can stop its features from running to free up processing power on your computer.
Perhaps the most important feature included in the software is the Windows firewall that keeps hackers and malware from gaining access to your computer through a network or the internet.
The database of malware definitions used by the software is updated each day via the Microsoft cloud servers. This ensures that the defenses of the software are always up to date and ready to tackle the most modern malware threats. There's also the Find my Device function that you can activate if your PC becomes lost or stolen. Additionally, you can lock or erase your computer if you believe your personal information is in danger of being stolen.
A suite of parental controls is also part of Windows Defender. These tools let you monitor the web activity of your kids, stop them from accessing particular websites or downloading age-inappropriate games or apps from the Microsoft store. Plus, you can limit their screen time if you don't want them to develop a habit of computer dependency. But note that all these features only work when you're using Microsoft Edge, which is Microsoft's default web browser.
Now, let's see what's included in Trend Micro's security suites.
Trend Micro offers a range of antivirus products, starting from the entry-level Trend Micro Antivirus+ Security. Besides providing complete protection against all sorts of digital threats, this suite offers a web shield that protects you against threats that you may encounter on the web and the useful Pay Guard module that protects your financial information when you bank or shop online.
Protection against spam/junk email emails is also incorporated into the package.
A single license of this suite allows you to protect 1 PC for a year.
Next up is Trend Micro Internet Security. This suite offers everything that the previous suite offers, plus a suite of parental controls to protect your kids as they experience the online world and a system optimizer module that removes junk files and reorganizes your temporary files, enhancing your computer performance.
You can protect up to 3 PCs with a single license of this suite.
Another level is Trend Micro Maximum Security — the company's all-inclusive, multi-platform compatible antivirus offering. With this suite, you get everything that's found in the previous suites, plus a full-blown password management tool; this utility ensures all your passwords are organized and safely stored in a secure, digital vault.
This suite gives you five licenses that can be used between PCs, Macs, and smartphones.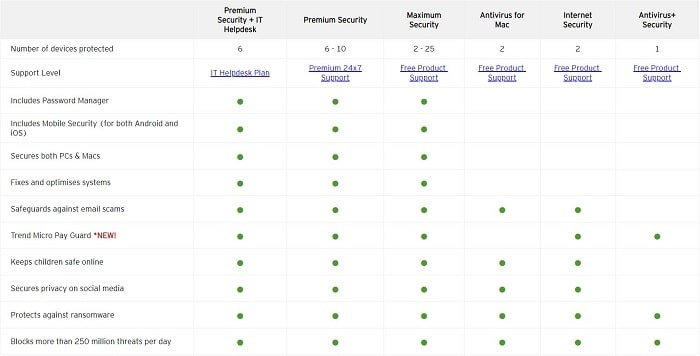 Interested in Trend Micro's business products? Click here for more information.
Winner: Trend Micro. Overall, Trend Micro's products come with a more robust set of features and utilities than Windows Defender.
2. Malware Protection
Antivirus software must have excellent anti-malware protection capability; this is defined as the ability to guard your computer against all kinds of threats that are out there in the wild. To determine whether Windows Defender or Trend Micro is better in this regard, let's see some results from two different unbiased testing companies and see what they think of both software.
In the AV-Test's April 2019 evaluations, all antivirus brands were tested using a scoring rubric of 1 to 6, with 6 being a perfect score, in three different categories: Protection, Performance, and Usability. Both Windows Defender and Trend Micro received a perfect 6 out of 6 score in the Protection category of these evaluations, showing their excellent anti-malware capabilities. (See this and this for detailed results.)
AV-Comparatives is another independent software testing company that conducts several anti-malware tests. In their recent Real-World Protection test report, both Windows Defender and Trend Micro received the second-best ADVANCED+ award in these evaluations, which is impressive but not perfect.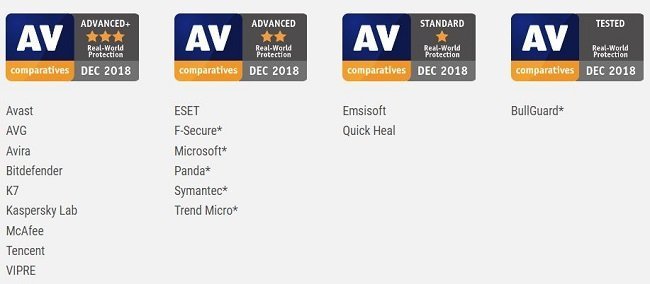 Winner: Both. Both Windows Defender and Trend Micro fared equally well in the independent anti-malware evaluations.
3. System Performance
While malware defense is important, antivirus software must also run smoothly on your computer, without straining your system resources.
Again, we'll revisit the recent tests from AV-Test and AV-Comparatives to see which software is better in this category.
In the Performance category of AV-Test evaluations, Windows Defender got a 5.5 out of 6, which is a good score but not perfect.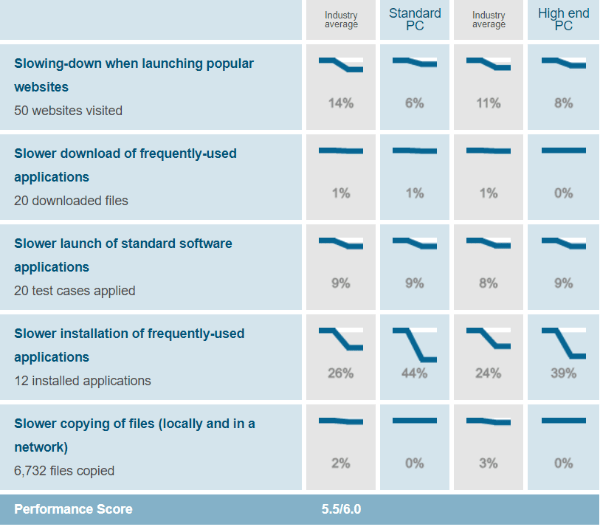 Trend Micro also earned about the same score, matching Windows Defender.
The experts at AV-Comparatives also conduct a Performance test. During their April 2019 evaluations, Trend Micro's performance was excellent; it received the highest ADVANCED+ award. Windows Defender's performance results were surprisingly poor; it put more impact on test systems than any other product and could only get the lowest STANDARD award.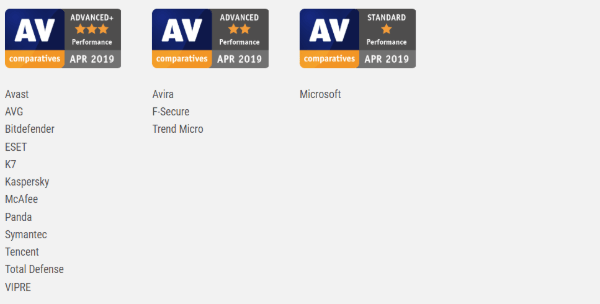 Winner: Trend Micro. Overall, Trend Micro performed better than Windows Defender in independent performance tests.
4. User-Friendliness
The user interface of a security product impacts how easy and fun it is to use. A good interface should be both intuitive and straightforward, particularly to people who aren't computer experts.
Let's examine both software's interfaces to see which one is better.
The Windows Defender interface is pretty basic and streamlined. All of the major categories for functions are on the left-hand side of the screen, where you can find most big operations or essential tasks right where you'd expect. On the downside, you can't schedule any scans with Windows Defender, requiring you to start them manually any time you want to check for threats.
Getting to the software requires a lot of clicks, and this can quickly become annoying for some people. You have to go all the way from Settings and through several different options to finally open the Security Center, which is the main dashboard for the software. You can start a quick scan via a shortcut in the tray at the bottom of your screen, which will also let you know about any major updates or issues that you need to address.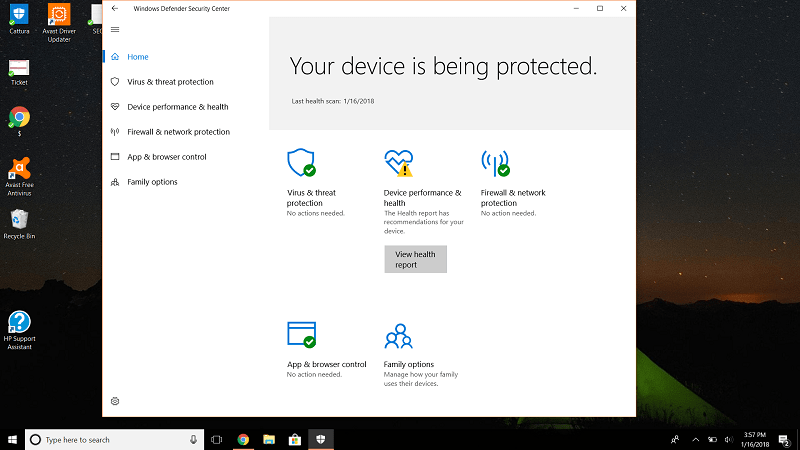 Overall, the interface of Windows Defender is intuitive and easy-to-use.
Now, let's examine Trend Micro's interface.
Trend Micro products come with a pretty simple user interface that represents good ease-of-use. There's a big button in the middle of the main screen that lets you run a scan with a single click. The green checkmark on the screen indicates that everything is running as expected. This will change right away if there's an issue.
All of the various functions of this software are organized by Device, Privacy, Data, and Family categories, meaning that finding any specific task is easy. Each category has its own settings which you can alter or change at will, allowing you to personalize your experience.
There's a task tray, too, that you can use to start a scan or perform updates quickly. You can also troubleshoot from here, which is an excellent tool for anyone who isn't a computer expert, as the software will guide you through any steps necessary to identify or eliminate a potential threat.
The last time you updated your software and the timeline for your subscription are both easy to find as well.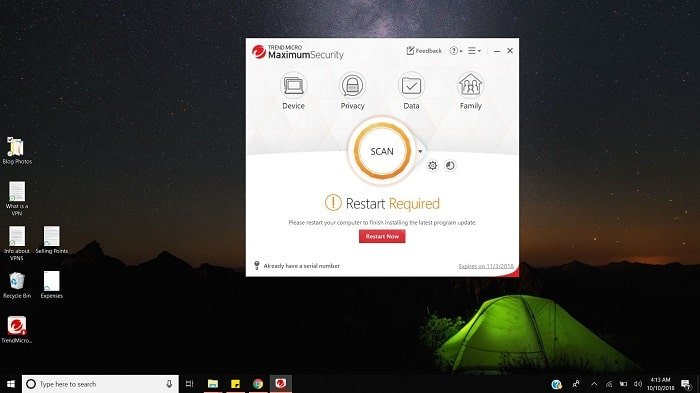 Winner: Trend Micro. Trend Micro's user interface is more intuitive and user-friendly than Windows Defender's.
5. Pricing
Windows Defender comes pre-installed with Windows PCs, free of cost. Trend Micro, on the other hand, offers several different security products at various price points. So, there's no real comparison between both software in this category.
But we will still examine Trend Micro's pricing points to see the value for money you get when you purchase their products.
Trend Micro Antivirus+ security, the essential protection from Trend Micro, costs $29.95 per year for one PC. Next up is Trend Micro Internet Security, which protects up to 3 PCs for $39.95 per year.
Finally, Trend Micro Maximum Security protects up to 5 devices (PCs, Macs, or smartphones) for $49.95 per year.
| Trend Micro Products | Regular Price | Discounted Price |
| --- | --- | --- |
| Trend Micro Antivirus+ Security | $39.95/year | Check here |
| Trend Micro Internet Security | $79.95/year | Check here |
| Trend Micro Maximum Security | $89.95/year | Check here |
Winner: N/A. Since Windows Defender only offers a free product, with no paid-for upgrades, there's no comparison between both software in this category.
Final Thoughts
Windows Defender isn't terrible as far as free antivirus software goes, but Trend Micro provides a more robust feature-set and top-of-the-line anti-malware protection with minimal impact on system performance.
Our recommendations: If you want to get the highest level of security and performance, there's no better choice than Norton, which protects over 50 million users worldwide.
After reviewing dozens of antivirus products from some of the biggest names in the cybersecurity realm, we believe that Norton 360 Deluxe is the best antivirus suite available on the market. It provides flawless anti-malware protection without slowing you down. Plus, you get almost all the advanced features you could ever want.
If you're willing to pay more for advanced identity protection features, we recommend Norton 360 with LifeLock select (only available in the US). It's a bit pricey but worth the price.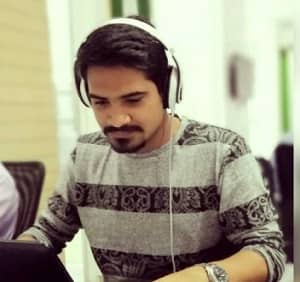 Anas Baig is a consumer privacy advocate and cybersecurity journalist by profession. Has has more than 7 years of professional experience under his belt. Anas has been featured on numerous media publications including The Guardian, Lifehacker, The Next Web, Infosecurity Magazine, Security Boulevard, Hacker Noon, CMS Wire, IAPP, SC Magazine, and many others. His interest includes Digital Privacy Rights, Information Security, Networking, Privacy, and Data Protection.
My Contributions: 
Hacker Noon | TheNextWeb | DevOps.com | GlobalSign | CMS Wire | CSO | Tech.co | Security Boulevard | ITProPortal | MuckRack | Crunchbase