(Last updated on January 9th, 2023)
Many people wonder how Norton Safe Search is different from the regular search engine they already use. It's a valid question. The thing is Norton Safe Search does work like your regular search engine, but it also incorporates an added layer of security.
Just like with any other search engine, you can use Norton Safe Search to find eCommerce sites, images, YouTube videos, news, and even Amazon shopping results.
But while it looks for your search results, it also continuously differentiates safe websites from malicious ones stating site annotations on the toolbar or next to each search result.
What is Norton Safe Search?
Norton Safe Search is a comprehensive web protection software optimized for secure browsing that keeps users from visiting malicious websites that might contain phishing scams or other risky virus infections.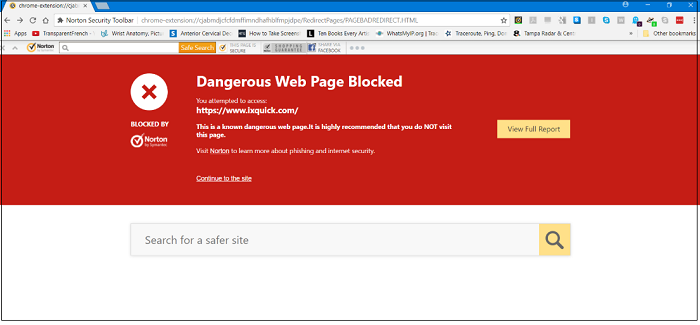 It also protects your online identity as you surf the internet for shopping or other purposes and keeps you safe from hackers. This software uses Norton Safe Web technology to rate websites as per their safety level.
Norton Safe Web is a free online reputation service from the company that scrutinizes websites in advance for associated risk factors and rates them based on what kind of effect they will have on a computer system.
This service comes as part of Norton's cybersecurity technology to protect against digital threats, including viruses, malware, spyware, phishing sites, malicious downloads, browser exploits as well as links to insecure external sites.
How does Norton Safe Search keep you Safe?
Norton Safe Search protects your sensitive information online, like credit card details, banking information, and login credentials. It also protects your computer from malicious files that a corrupt website might download on to it.
Norton Safe Search alerts you against online threats by:
Indexing risky web results
Providing website safety ratings for search results
Highlighting safe or unsafe eCommerce sites
How does it Work?
As mentioned before, Norton Safe Search uses Norton Safe Web technology to provide comprehensive security while you browse online and lets you know whether a site you're visiting or have visited is virus-safe or not.
This service examines websites for different security risks by employing various analytical techniques such as:
Signature-based file scanning
Behavioral detection
Intrusion detection engines and
Install/ uninstall analysis
Norton Safe Web also uses the recommendations from 20 million+ Norton Community Watch endpoints, which automatically submit suspicious URLs to the Norton Safe Web servers for thorough analysis. This helps Norton Safe Web to identify newly infected sites in real-time quickly.
Additionally, Norton Safe Web actively monitors the web for old and new websites and executes detailed risk analysis on millions of sites. In essence, Norton Safe Web is the supporting technology behind Norton Safe Search ensuring online safety for its users.
So, if you find this guide convincing enough and want to convert to Norton Safe Search, just download the extension from the Norton Support website or Chrome Web Store and enjoy a safe surfing experience.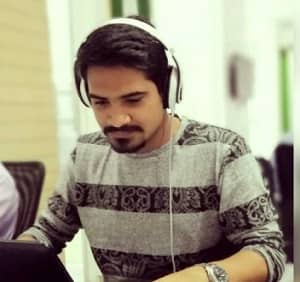 Anas Baig is a consumer privacy advocate and cybersecurity journalist by profession. Has has more than 7 years of professional experience under his belt. Anas has been featured on numerous media publications including The Guardian, Lifehacker, The Next Web, Infosecurity Magazine, Security Boulevard, Hacker Noon, CMS Wire, IAPP, SC Magazine, and many others. His interest includes Digital Privacy Rights, Information Security, Networking, Privacy, and Data Protection.
My Contributions: 
Hacker Noon | TheNextWeb | DevOps.com | GlobalSign | CMS Wire | CSO | Tech.co | Security Boulevard | ITProPortal | MuckRack | Crunchbase