(Last updated on January 9th, 2023)
Sophos or Avast, which antivirus software is a better option in 2023?
Read this ultimate Sophos versus Avast comparison to make a smart decision.
A PC or a smartphone without an excellent antivirus program is like a house with no doors: anybody with bad intentions can trespass and put you in harm's way.
The digital world, in particular, is more dangerous because of the sheer number of malware attacks churning out by hackers.
More worryingly, the bad guys are releasing ever-more sophisticated attacks, which can be thwarted by only the best of security programs.
In just the first half of 2019, as many as 4.8 billion malware attacks were recorded the world over, according to SonicWall's 2019 Mid-Year Threat Report.
The top targeted country was the United States, where more than half (2.49 billion) of these attacks were recorded, followed by the United Kingdom (313.6 million) and India (226.9 million).
Similarly, a whopping 2 trillion intrusion attempts were made during the first six months of this year.
The stats suggest that no matter how careful you are while using the Internet, your data and privacy are always at risk without a reliable antivirus program.
So, what's the solution? Let's give your computer the antivirus program it deserves.
When it comes to choosing security software, a lot of freebies are always on offer by one company or the other. However, we don't recommend a free antivirus product, primarily because it lacks the advanced features needed to provide you round-the-clock protection.
Spending only a few dollars a month can buy you complete peace of mind. Most premium antivirus programs don't just come with excellent malware protection, but they also offer tools like a password manager, file shredder and parental controls that have become a necessity these days.
Best Antivirus Suite for 2021
60-day money-back guarantee
During the past few months, we have ranked, rated, and reviewed 40 premium antivirus suites from the biggest names in cybersecurity. We did this so you can confidently choose the best antivirus software to protect yourself and your family.
Right now, we think that
Norton
is the best antivirus software your money can buy. It regularly earns perfect or near-perfect scores from independent labs and has the least impact on system performance compared to rival products. Its products combine top-notch security with an array of excellent security features and, best of all, offer exceptional value for money.
Overall,
Norton 360 Deluxe
(currently at
70% off
) is our pick for the best antivirus suite in 2021. It is competitively priced and comes with almost everything you could possibly ask for, such as a firewall, a fully integrated VPN, dark web monitoring, cloud backup storage (50GB), a password manager, and parental controls. You can cover up to 5 PCs, Macs, smartphones or tablets with this suite.
If you want full-on identity protection and don't mind paying more,
Norton 360 with LifeLock Select
(currently at
35% off
) gives those in the US a full range of identity protection features, more backup space (100GB), as well as all the above.
In this detailed guide, we will pit Sophos and Avast against each other and tell you which antivirus is more worthwhile.
In a hurry? Take a quick look at the summary given below to find out which product beats the other in different categories.
A Quick Rundown of Winners in Each Category
1. Features
Winner: Avast. Avast fares much better in this category thanks to its advanced features and utilities.
2. Malware Protection
Winner: Avast. Unbiased test results from independent labs suggest that Avast is better than Sophos when it comes to protecting your PC or smartphone from malware.
3. System Performance
Winner: Avast. Avast has no negative impact on system speed, according to independent evaluations.
4. User-Friendliness
Winner: Tie. Both companies offer intuitive user interfaces, which are easy to navigate as well as look pleasing to the eyes.
5. Pricing
Winner: Sophos. Avast does offer more packages, but Sophos allows you to cover more devices at much lower rates than does Avast.
6. Customer Satisfaction
Winner: Avast. Avast wins in this category as ratings from independent sources suggest users are more satisfied with its customer support.
Short Verdict
Avast is the winner as it offers more security-enhancing features and extra utilities in its security suites than Sophos. Also, independent tests show that Avast is better than Sophos in terms of both malware detection and system performance.
Best Antivirus for 2023
---
#1 (Excellent)

Robust feature-set
Excellent anti-malware security
Minimal system impact
Easy-to-use interface
Automatic updates
Trusted by 50 million users
100% virus protection promise
60-day money-back guarantee
70% off
#2 (Very Good)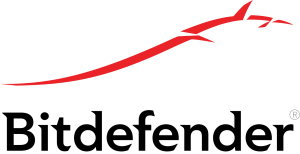 Exceptional malware protection
Little impact on performance
Trusted by millions of users
30-day money-back guarantee
User-friendly interface
50% off
#3 (Very Good)
Good malware protection
Trusted by big corporations
Minimal impact on performance
Good value for money
30-day risk-free guarantee
40% off
Let's get into details.
1. Features
The first thing to see in an antivirus program – or in any product for that matter – is that how many useful and exciting features it brings to the table. An antivirus suite that comes with more advanced features that cater to all your modern-day needs is undoubtedly going to be your preferred choice.
First, let's have a look at Avast's product line-up and its security features.
Like most companies, Avast also offers a free antivirus package called Avast Free Antivirus. The freeware is good at detecting malware, but it doesn't come with several advanced features that you can only find in a premium product.
The company's paid protection starts with Avast Internet Security, which has the following features:
The package offers comprehensive protection against all sorts of digital threats.
A password manager that saves all your passwords and credit cards in a secure vault. All you need to remember is a single master password and Avast will auto-fill for you whenever you need to login.
The Real Site feature ensures that you don't mistakenly visit a fake website and end up giving your password or bank details to some bad guy.
The suite also gives you an extra layer of ransomware protection by stopping hackers from encrypting your important photos and files and then demanding money from you.
Avast Premier is the next level of security coverage from the company. Besides every feature that comes with the previous suite, Premier includes:
A file shredding utility that deletes files in a way that nobody can recover them. This tool specifically comes in handy if you decide to sell your computer.
Webcam protection tool that prevents hackers from hijacking your webcam to spy on you.
The Automatic Software Updater utility keeps all your apps up to date, making your PC less vulnerable to malware attacks.
Avast Ultimate, as the name suggests, is the top-notch product the company has to offer. The package has all the features and utilities that should be in a high-end product, and Avast rightly markets it with the slogan "One install covers it all."
Besides offering all the features mentioned above, the Ultimate suite is packed with three separate individual offerings:
Avast SecureLine VPN helps you anonymously browse by encrypting your Internet connection.
Avast Cleanup Premium tool that boosts your computer performance by freeing up space on your hard drive.
Avast Passwords Premium utility that not only stores and manages your passwords, but also lets you know if they get leaked.
All the above products are for Windows only. For Mac users, the company has a separate product called Avast Security for Mac, which comes in both free and paid versions.
The freeware does protect against known malware threats but, as expected, it lacks several useful tools. In contrast, the premium version provides comprehensive malware protection and also comes with many exciting tools, notable among them being the Vulnerability Scanner, the Wi-Fi Intruder Alert and Ransomware Shield.
If you are running a business and need enterprise protection from Avast, click right here for more information.
Now, let's see what Sophos has in store.
Unlike its competitor's diversified product line-up, Sophos has only two suites for home users, including a free and a paid version.
The Sophos Home Free package does provide basic protection against different malware threats as well as web protection, but it doesn't come with advanced features.
Sophos Home Premium, the company's only paid offering for home users, boasts the following features:
Comprehensive real-time malware protection.
The AI threat detection feature that uses deep learning to detect and block new malware threats.
Personal ransomware attacks are increasing with each passing day, costing individuals and companies a fortune. The Sophos Home Premium suite provides advanced ransomware protection to protect your valuable data from being encrypted by hackers.
The suite lets you remotely manage security for multiple PCs at your household.
A web filtering tool for parents to make their kids' browsing experience secure.
Privacy protection tools to stop anyone from spying on you through webcam or microphone.
Premium customer support
Winner: Avast. With Avast, you certainly have more packages to choose from. Its most high-end product, Avast Ultimate, offers excellent value for money, as it is packed with all the necessary tools.
2. Malware Protection
Protection against malware (an umbrella term for all sorts of digital threats) is the primary job of any antivirus software package. If a security suite fails in this category, it isn't probably worth your money.
At the same time, an excellent antivirus is one which doesn't wrongly block clean files and URLs. In other words, it demonstrates no or few "false alarms."
To find out which among Avast and Sophos wins in the protection category, let's take into consideration unbiased evaluations conducted by the AV-Test Institute and AV-Comparatives, two reputable independent testing organizations.
The AV-Test Institute evaluates antivirus products on different metrics including protection, performance and usability, and provides ratings on a scale of 1 to 6, with 6 being the highest score.
In the June 2019 Protection evaluation conducted by AV-Test, Avast notched an almost perfect score of 5.5 out of 6, indicating excellent malware defense capabilities.
In the AV-Comparatives' Real-World Protection test for June 2019, Avast achieved the second-highest ADVANCED award and raised no false alarms.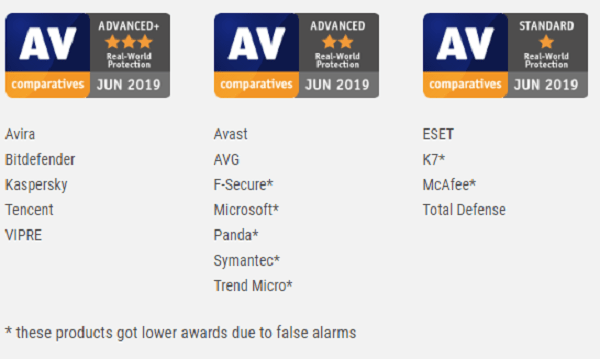 On the other hand, Sophos didn't take part in both evaluations.
Winner: Avast. Sophos wasn't among the participants in crucial independent tests, which reflects poorly on its malware defense capabilities. In comparison, Avast earned good scores in both evaluations.
3. System Performance
Another critical aspect of a reliable antivirus program is that it performs all its functions without affecting system performance. Don't we all like a security package that works silently in the background and lets us do our own work?
To determine which among Sophos and Avast has a lower impact on devices, let's consult the same two testing organizations once again.
In the AV-Test's June 2019 Performance evaluation, Avast clinched 6 out of 6 score, indicating that it didn't slow down the system's critical operations like launching a website, installing programs, copying files, etc.
In the AV-Comparatives' Performance test for April 2019, once again Avast bagged the highest rating, i.e. the three-star ADVANCED+ award.
Once again, Sophos wasn't among the participants in both tests.
Winner: Avast. Sophos didn't participate in key evaluations, whereas Avast performed exceptionally well on both occasions.
4. User-Friendliness
The way an antivirus program looks and the way it presents its options is critically important. A software package with a modern interface and easily accessible features is probably worth your dollars.
Let's take a look at Avast's and Sophos' interface.
Avast's intuitive and straightforward interface presents a modern and dark theme, and it is designed for all kinds of computer users.
A self-explanatory rail on the left side shows four main options, including Status, Protection, Privacy and Performance.
Apart from these four main buttons, you can also access Settings from the side panel.
When you open Avast, you will land in the Status window. Here, you can see your PC's protection status and also run a "smart scan" if necessary.
If your computer is not vulnerable to any malware threat, you will see a large checkmark inside a shield icon with the message "You're protected." If there's anything that needs your attention, the checkmark will turn to an exclamation mark.
A good thing about using Avast is that you can customize its options and tailor the software according to your needs. For instance, you can reduce the number of automatic scans if you think the program is in any way affecting system performance, although it is highly unlikely given Avast's exceptional scores in performance evaluations.
You can also turn off some other options if you deem necessary.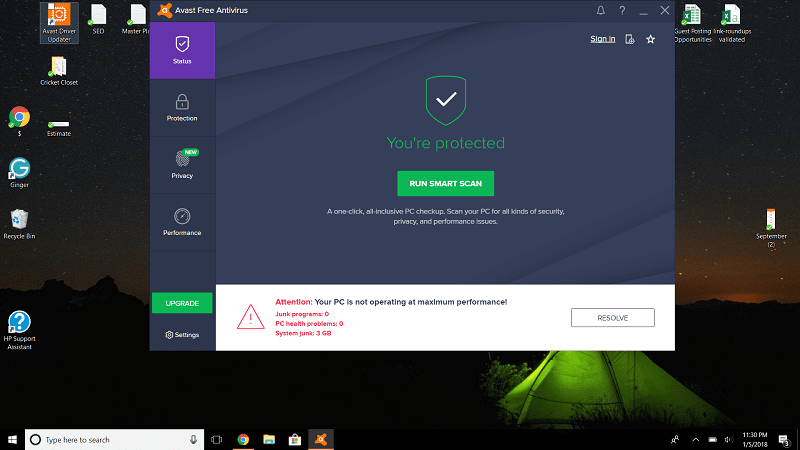 Now, let's see how Sophos' interface functions.
Sophos uses grey and blue as its primary colors and presents a minimalistic interface.
Apart from a simple dashboard that displays only two options, including "Scan Computer" and "My Activity", Sophos is largely managed through a web-based interface, from where you can control every aspect of your security.
You can access the web-based window by signing in to your account.
The web interface displays several protection options like Antivirus Protection, Web Protection, Ransomware Protection, Privacy Protection, etc.
The web-based interface is extremely useful if you want to manage other devices in your house.
Winner: Tie. Both products offer simple and intuitive interfaces, and it's easy to access all primary options with a few clicks, even for non-expert users.
5. Pricing
After all things said and done, a higher price of any product or service is a major deal-breaker. People may not buy an exorbitantly expensive antivirus software package even if it boasts advanced features.
Let's see how both companies price their products.
One license of Avast Internet Security, the company's entry-level suite, costs $59.99 per year and covers 1 PC.
Avast Premier, which also protects one device, costs $69.99 per year for a single PC.
The company's most high-end product, Avast Ultimate, is priced at $119.99 per year for one PC.
| Avast Products | Regular Price | Discounted Price |
| --- | --- | --- |
| Avast Internet Security | $47.99/year | Check here |
| Avast Premium Security (1 Device) | $69.99/year | Check here |
| Avast Premium Security (Multi-Device) | $89.99/year | Check here |
| Avast Ultimate | $99.99/year | Check here |
| Avast Business Antivirus | Varies | Check here |
Let's see the price of Sophos' only product for home users.
Sophos Home Premium, which covers 10 devices, carries a price tag of $36 for a one-yearly license and $72 for a two-yearly license. This is way cheaper than Avast's initial packages, which protect only one device.
| Sophos Products | Regular Price | Discounted Price |
| --- | --- | --- |
| Sophos Home Premium | $42.00/year | Check here |
| Sophos Business Antivirus | $63.25/year | Check here |
Winner: Sophos. Avast does have some excellent packages, but with Sophos you can protect more devices at much lower rates.
6. Customer Satisfaction
Knowing how well and swiftly a company responds to users' complaints is essential, especially in case of an antivirus product because you may need to sort out an issue that only a company representative can resolve.
Let's see how independent customer review companies rate Sophos and Avast.
Consumeraffairs.org is a reputable website that gives 1- to 5-star ratings to companies coming from various categories. On the website, Avast holds a modest 3-star rating, whereas Sophos' rating is not available.
Another organization that tracks customer reviews is the Better Business Bureau, which uses an A to F rating scale. The bureau gives Avast a fantastic A+ score, indicating a high degree of customer satisfaction. In comparison, Sophos holds an average C+ rating.
Winner: Avast. Ratings from independent review websites show Avast users are satisfied with its customer support, whereas Sophos needs to improve its performance in this department.
Final Thoughts
The in-depth comparison leads to the conclusion that Avast is a better product overall than Sophos. Avast not only offers more and advanced features, but it has also received excellent scores in protection and performance evaluations conducted by independent labs. On the other hand, Sophos didn't participate in recent tests. The comparison also shows that Avast's customer service is much better than Sophos. The only category where Sophos has an edge is pricing, as you can cover multiple devices at lower rates.
Our recommendations: If you want to get the highest level of security and performance, there's no better choice than Norton, which protects over 50 million users worldwide.
After reviewing dozens of antivirus products from some of the biggest names in the cybersecurity realm, we believe that Norton 360 Deluxe is the best antivirus suite available on the market. It provides flawless anti-malware protection without slowing you down. Plus, you get almost all the advanced features you could ever want.
If you're willing to pay more for advanced identity protection features, we recommend Norton 360 with LifeLock select (only available in the US). It's a bit pricey but worth the price.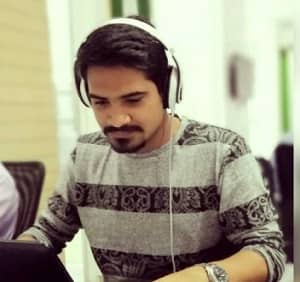 Anas Baig is a consumer privacy advocate and cybersecurity journalist by profession. Has has more than 7 years of professional experience under his belt. Anas has been featured on numerous media publications including The Guardian, Lifehacker, The Next Web, Infosecurity Magazine, Security Boulevard, Hacker Noon, CMS Wire, IAPP, SC Magazine, and many others. His interest includes Digital Privacy Rights, Information Security, Networking, Privacy, and Data Protection.
My Contributions: 
Hacker Noon | TheNextWeb | DevOps.com | GlobalSign | CMS Wire | CSO | Tech.co | Security Boulevard | ITProPortal | MuckRack | Crunchbase