(Last updated on January 9th, 2023)
In this post, we will show you how you can remove malware from your iPhone.
A smartphone is an integral part of our life these days, and we can barely imagine a world without these smart devices.
We use smartphones to connect with our loved ones, share personal information such as photos and videos, read or watch the latest news, make financial transactions, and much more.
On the flip side, as our reliance on mobile phones grows, they are becoming extremely valuable to hackers, leaving us more vulnerable than ever. If you don't take proper safety precautions and don't use reliable antivirus protection, cybercriminals can invade your privacy and steal your confidential data in the blink of an eye.
iPhone malware is rare, but it does exist. In iPhone, it's more likely that, instead of a virus, you see an annoying ad in an app you regularly use, trying to realize you that your device is in danger and you need to download an app to get rid of it. Clicking on the ad may redirect you to a dubious web page or a suspicious app on the App Store.
This article will guide you on how to prevent your iPhone from being attacked by malware.
What Is Malware?
Malware or malicious software is anything that can damage your device or steal your data. Trojan horses, spyware, worms, viruses, etc. are all classified as malware.
Colloquially, the words malware and virus are used interchangeably. However, in technical terms, a virus is a particular type of malware that reproduces itself by modifying software with its own code once it has infiltrated your device.
Read on if you want to avoid your iPhone from being attacked by viruses or other types of malware.
How to Find Out if Your iPhone Has a Virus
If you want to check whether your iPhone is infected, follow the steps given below:
1. Find out if your iPhone is jailbroken
Jailbreaking is the removal of the iPhone's security and built-in restrictions so that a user can download software and apps from outside of Apple's ecosystem. If you purchased the iPhone from a third party, here's how to check whether the device is jailbroken:
Go to the search bar and type Cydia.
Tap the search key on the keyboard.
If you see an app named "Cydia" in the search results, it means your iPhone is jailbroken.
A jailbroken iPhone is vulnerable to cyberattacks, as it lacks iOS's highly advanced protection. Hackers may easily target a jailbroken iPhone, stealing your personal data or financial information, attacking your network or introducing spyware, ransomware or another kind of malware.
2. Check for pop-up ads in Safari
If you are experiencing pop-up ads while browsing Safari, there are chances that your iPhone is infected with malware. Don't click a link in a pop-up ad, as this can make the problem worse.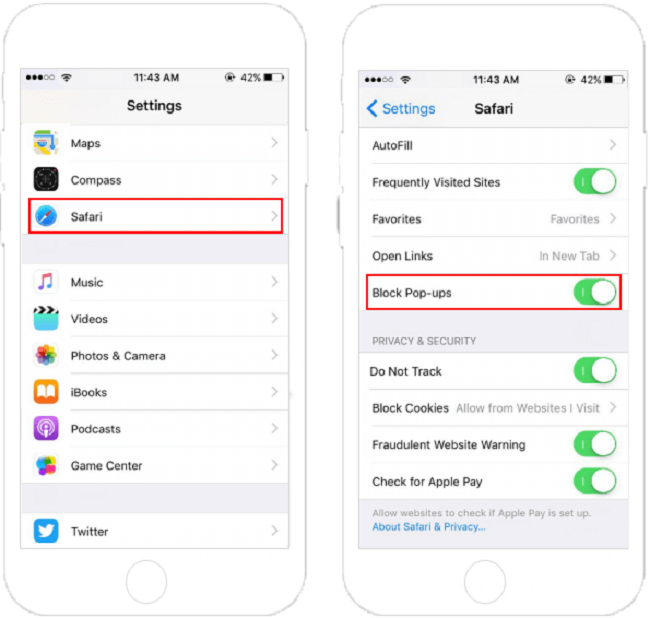 3. Look for crashing apps
If the apps you use regularly start crashing, update them all. If a specific app keeps crashing, try to delete and install it again. If this also doesn't work, maybe your iPhone is under a malware attack.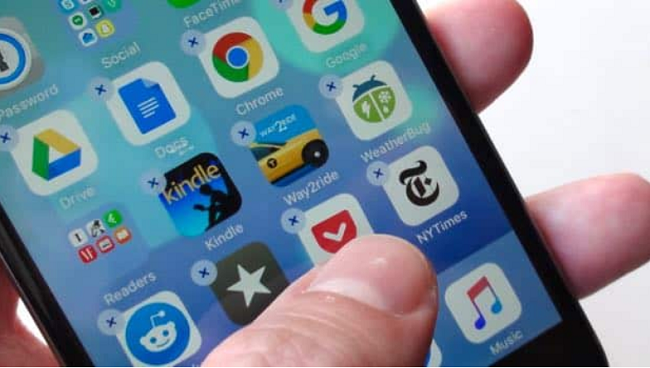 4. Check out unfamiliar apps
The infected apps look legit like the original apps, so you have to be careful while looking for unfamiliar or unknown apps.
In the menu, check for apps that seem unfamiliar or you don't remember downloading.
If you find any suspicious app on your iPhone, immediately delete it.
It's a good idea to check out the list of apps you installed from the App Store. If your phone has an app that doesn't exist in this list (and doesn't come from Apple), it may be malicious.
5. Watch out unexplained hike in phone bill
Viruses secretly use your data to communicate with the Internet. If you notice a spike in data usage or a sudden rise in your billing statement, your iPhone may have been infected.
6. Keep an eye on battery performance
Viruses can drain your phone's battery more quickly than you'd expect as they run in the background.
To check your battery usage, follow the below steps.
In the Settings, tap on Battery to see the list of all the apps with the respective battery usage.
When you tap on Show Detailed Usage, you will get a breakdown of foreground and background usage. If you find an app that you don't recognize, delete it immediately.
How to Remove a Virus From an iPhone
Luckily, iPhone users can remove a virus in just a few simple steps since the virus or malware can't break into iOS. Therefore, most hackers use software developer kits, which are then used to create apps. If you notice that a specific app is compromised (maybe your problems started after you downloaded it, or it's redirecting you to dodgy web pages or the App Store without permission), you can try deleting it to overcome the problem. If this doesn't work, below are some other methods:
1. Clear history and data
If you think your iPhone is infected with malware, clear your browsing data. For clearing Safari history, go to Settings, tap Safari and then tap Clear History and Website Data.
Doing this should help you in getting rid of pop-ups or "Error" messages which you are experiencing while using the Safari browser.
2. Power off and restart your iPhone
It's the simplest thing to do to prevent the virus from your iPhone — just hold down the power button until a "slide to power off" knob appears, and then slide the white button to the right to turn off your device.
Restarting your mobile device is one of the easiest ways to get rid of the virus. To restart your iPhone, hold down the power button and wait for the Apple logo to appear. "Turn iPhone off and on" can fix the problem.
3. Restore from an earlier backup
If the above steps don't fix the problem, try restoring your phone from an earlier backup that might be on your computer, or from a previous version saved on iCloud.
You can restore your iPhone through iTunes if you have saved backups to your computer. If you want to turn on backup on iCloud, access Settings and tap iCloud to check whether iCloud backup is on. However, if this option is disabled, then you are not going to be able to restore from a previous version that doesn't have a virus.
4. Restore as a new device
If you are still experiencing issues, then you should try to erase all the data on the phone and start afresh. For doing this, go to Settings, tap General, then tap Reset and select Erase All Content and Settings.
Related: How to Prevent Malware? [Best Practices & Tips]
Always Keep Your iOS Device Protected
The most important point to always keep in mind is that you should never try to jailbreak your iPhone because third-party apps put your device at risk. So just go for apps that are available in the Apple store.
While your iPhone is unlikely to be infected with a virus, there are many other threats out there. It would be best if you went for a premium and reliable antivirus suite that provides complete protection to your iPhone.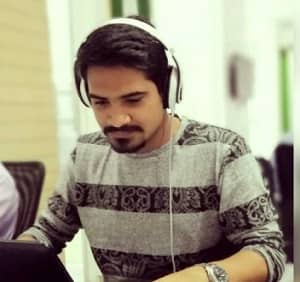 Anas Baig is a consumer privacy advocate and cybersecurity journalist by profession. Has has more than 7 years of professional experience under his belt. Anas has been featured on numerous media publications including The Guardian, Lifehacker, The Next Web, Infosecurity Magazine, Security Boulevard, Hacker Noon, CMS Wire, IAPP, SC Magazine, and many others. His interest includes Digital Privacy Rights, Information Security, Networking, Privacy, and Data Protection.
My Contributions: 
Hacker Noon | TheNextWeb | DevOps.com | GlobalSign | CMS Wire | CSO | Tech.co | Security Boulevard | ITProPortal | MuckRack | Crunchbase