(Last updated on January 9th, 2023)
Windows Defender or Webroot, which antivirus software is a better option in 2023?
Read this ultimate Windows Defender versus Webroot comparison to make a smart decision.
Do you know that nearly five billion malware attacks were registered in just the first six months of the current year?
(Malware, or malicious software, refers to all sorts of cyber threats, including viruses, worms, rootkits, spyware, Trojan horses, etc.)
Similarly, a business could be hit by a ransomware attack every 14 seconds this year, according to recent estimates. At the same time, hackers are demanding more and more money from victims, and ransomware payments are exceeding $1 billion annually.
This is why you need to be more vigilant than ever while using the Internet. The bad guys are always looking for an opportunity to hunt you down and steal your data and privacy using several sophisticated methods.
But only vigilance may not work these days. Cybercriminals live off stealing your data and financial information and invading your privacy. And they are certainly smarter than an average computer user.
What you need is something smarter than cybercriminals, and this cannot be anything other than a reliable antivirus program.
However, as is the case with everything, there are both good and not-so-good options when it comes to antivirus software.
You may choose a free antivirus suite and save money, but you will miss out on all the useful and advanced features that are a must for complete malware protection.
An excellent paid antivirus suite, on the other hand, boasts all such features: parental controls, a password manager, ransomware protection, an anti-phishing tool, and much more.
In short, you are buying complete peace of mind for a few bucks.
Best Antivirus Suite for 2021
60-day money-back guarantee
During the past few months, we have ranked, rated, and reviewed 40 premium antivirus suites from the biggest names in cybersecurity. We did this so you can confidently choose the best antivirus software to protect yourself and your family.
Right now, we think that
Norton
is the best antivirus software your money can buy. It regularly earns perfect or near-perfect scores from independent labs and has the least impact on system performance compared to rival products. Its products combine top-notch security with an array of excellent security features and, best of all, offer exceptional value for money.
Overall,
Norton 360 Deluxe
(currently at
70% off
) is our pick for the best antivirus suite in 2021. It is competitively priced and comes with almost everything you could possibly ask for, such as a firewall, a fully integrated VPN, dark web monitoring, cloud backup storage (50GB), a password manager, and parental controls. You can cover up to 5 PCs, Macs, smartphones or tablets with this suite.
If you want full-on identity protection and don't mind paying more,
Norton 360 with LifeLock Select
(currently at
35% off
) gives those in the US a full range of identity protection features, more backup space (100GB), as well as all the above.
In this comprehensive comparison post, we are going to compare Windows Defender and Webroot using different metrics, including features, malware protection, impact on system performance, interface, price points and user satisfaction.
In a rush? Take a look at the following section that summarizes the whole in-depth comparison.
A Quick Rundown of Winners in Each Category
1. Features
Winner: Webroot. Webroot's feature-rich suites make it the winner of this section.
2. Malware Protection
Winner: Windows Defender. Microsoft's antivirus product performs better in malware protection evaluations conducted by independent testing labs.
3. System Performance
Winner: Tie. Both companies performed equally well in an independent assessment.
4. User-Friendliness
Winner: Webroot. Both companies present a modern interface, but Webroot's interface is more intuitive and straightforward than Windows Defender's.
5. Pricing
Winner: N/A. Windows Defender doesn't offer a paid version; therefore, a comparison is not possible.
Short Verdict
Webroot offers more security-related features and extra utility tools in its security products than Windows Defender. Independent tests prove that both software put a minimal impact on system performance, but Windows Defender is ahead of Webroot in terms of malware protection.
1. Features
An antivirus product that offers the highest number of security-related features is certainly the one that deserves your time and money.
First, let's see the feature set provided by Windows Defender.
Windows Defender is a built-in antivirus suite that comes pre-installed with the Windows operating system.
It cannot be removed or uninstalled from your device, but you can turn off its real-time protection and other features if you think the software is putting a strain on system resources.
Also, Windows Defender turns off automatically when you install a third-party antivirus suite.
Windows Defender includes the following features:
A Windows firewall that prevents hackers and malware from doing anything harmful to your computer using the Internet or a network.
A virus scanner that detects and blocks all kinds of malware threats.
New malware definitions from Microsoft's cloud malware database, which provides you with protection against both old and new digital threats.
In case your device gets lost or stolen, you can use Windows Defender's Find My Device tool to locate it or erase data.
A set of parental controls that help you give a secure online experience to your children.
Apart from the above-mentioned features, there isn't much included in Windows Defender.
Now, let's see what Webroot offers in comparison.
Webroot Antivirus is the company's entry-level premium software, which protects PCs as well as Macs. Its salient features include:
Advanced malware and ransomware protection.
Another layer of protection to safeguard your data and identity.
Fast scans that take no more than 20 seconds.
An anti-phishing tool that prevents malicious and fake websites from tricking you into giving away confidential data.
A single license of this suite protects only one device (either PC or Mac).
Next in line is the Webroot Internet Security Plus package, which comes with all the features included in the previous package, plus:
A password manager that stores and protects your account logins.
The suite offers protection for smartphones and tablets as well.
You can protect up to three devices with Webroot Internet Security Plus.
The next level of protection from the company is Webroot Internet Security Complete. It's a full-blown offering from Webroot, and it is packed with all the features mentioned above, plus:
An optimizer tool to speed up your devices.
A handy tool that helps you use the Internet without any worry by eliminating traces of your online activity.
25GB of secure online storage that you can access anytime, anywhere.
A single license of the suite protects up to five devices (PCs, Macs, tablets or smartphones).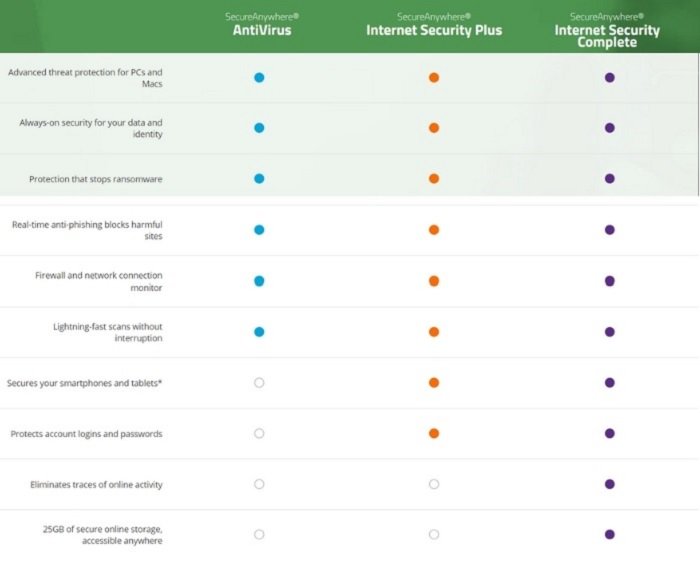 All Webroot products come with premium 24/7 customer support.
Winner: Webroot. A wide range of products and advanced features that come with them make Webroot the winner in this category.
2. Malware Protection
A robust antivirus suite should be capable of protecting you against all kinds of malware threats, as it is the primary job of a security package.
To determine which among Windows Defender and Webroot fares well in the malware protection category, let's take a look at unbiased tests conducted recently by independent organizations.
The AV-Test Institute and AV-Comparatives are two of the most reputable and reliable labs in this regard.
Security experts at Germany-based AV-Test regularly evaluate the performance of several antivirus suites in three different categories: Protection, Performance and Usability.
AV-Test rates companies on a scale of 1 to 6, with 6 being the highest score.
Its most recent bi-monthly Protection test was conducted in July-August 2019, in which the lab awarded Windows Defender with a perfect score of 6 out of 6.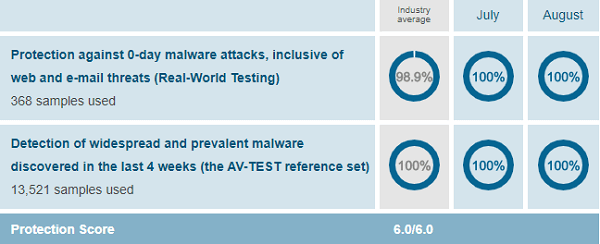 In contrast, Webroot wasn't among the participants. It did take part in the previous evaluations (conducted in May-June 2019) but received a score of only 2 out of 6.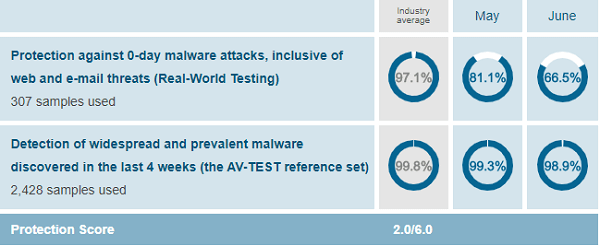 In a similar test released in June 2019 by AV-Comparatives, called the Real-World Protection Test, Webroot was once again absent for reasons best known to the company.
In comparison, Windows Defender received the second-highest ADVANCED award from AV-Comparatives.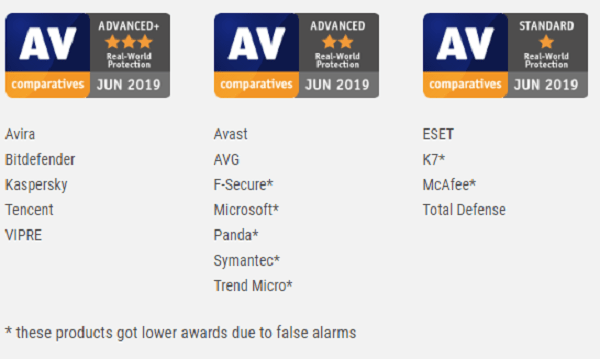 Winner: Windows Defender. Windows Defender gave an excellent performance in both independent evaluations.
3. System Performance
A defining characteristic of an excellent antivirus program is that it performs all its day-to-day operations without slowing down your computer.
In order to find out which of the two products has a better score in this regard, let's look at the same independent labs mentioned in the above section.
In the August 2019 AV-Test Performance evaluation, Windows Defender came up with terrific results once again to receive a score of 5.5, just a stone's throw from the perfect rating.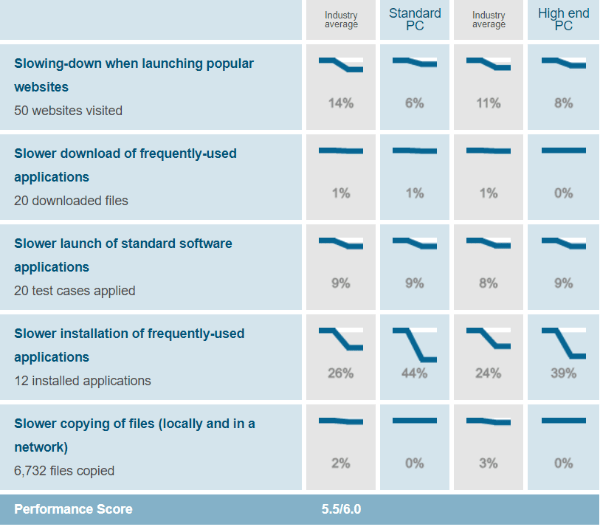 Webroot, which last took part in May-June evaluations, also notched a score of 5.5 out of 6.
In the AV-Comparatives Performance test conducted in April 2019, Microsoft's Windows Defender got the lowest STANDARD award. In fact, it was the only product to receive the lowest score.
Once again, Webroot didn't participate in the evaluations.
Winner: Tie. Both companies performed equally well in the AV-Test evaluation. Although Webroot didn't participate in the second evaluation, Windows Defender also performed poorly in that test. Therefore, it would be unfair to declare a winner in this section.
4. User-Friendliness
Providing users with a great experience is another important job of any piece of computer software. An antivirus suite should be easy to use and present a sleek and modern look.
Let's see how Windows Defender and Webroot compare in this regard.
As far as the looks go, Windows Defender presents a pretty decent interface. You will see no borders here and all tabs and buttons are nicely displayed against a white background.
The interface is also quite straightforward, and all major options are present on the home screen as well as on a rail on the left-hand side. This helps you access all the features from any screen, and you don't always have to return to the main dashboard.
These main feature categories include Virus Threat and Protection, Account Protection, Firewall and Network Protection, App and Browser Control, Device Security, Device Performance and Health, and Family Options.
A major downside of the Windows Defender interface is that it lacks the capability to schedule scans. Therefore, users have to start every single scan by themselves.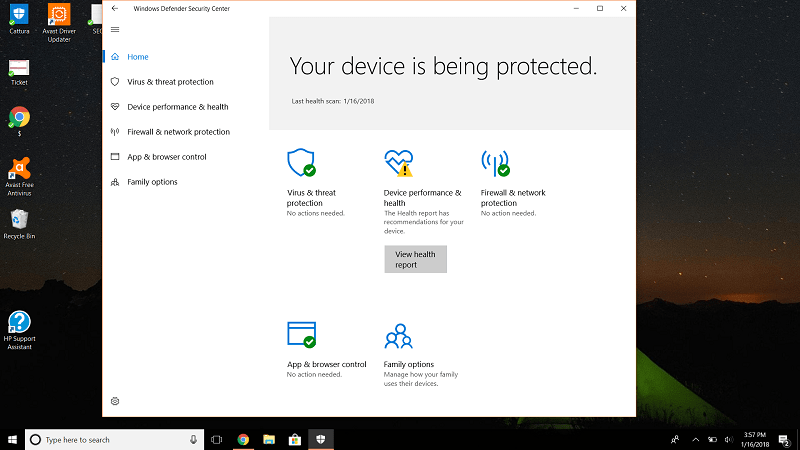 Now, let's see how Webroot's interface compares.
Webroot also offers a straightforward and non-intrusive interface. It's quite easy to get where you want to go, and even non-expert users won't find it challenging to make the most of Webroot's interface.
Although Webroot's interface offers little room for personalization, you can access most features with a few clicks.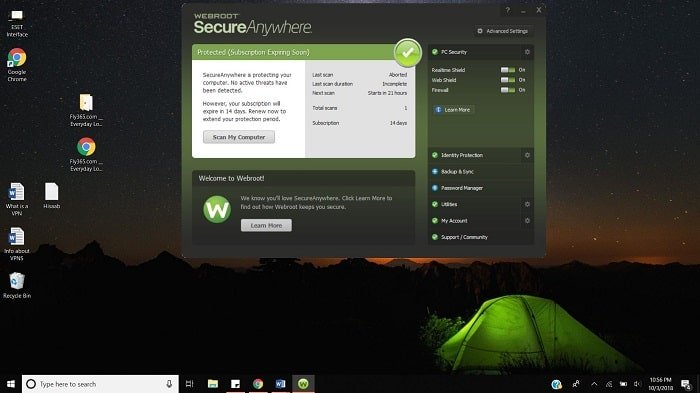 Winner: Webroot. Webroot's interface is much better and even amateur users will not find it difficult to navigate.
5. Pricing
Windows Defender is a free product from Microsoft and comes pre-installed with the operating system. It doesn't have any paid version.
On the other hand, Webroot offers several premium options. Its most basic paid product is Webroot Antivirus, which costs $29.99 per year and protects one device.
Next up is Webroot Internet Security Plus, which comes for $44.99 and protects three devices.
Then there is Webroot Internet Security Complete, the company's flagship product. It carries a price tag of $59.99 and offers all the advanced features you need to protect your data and privacy. A single license of the Internet Security Complete Suite covers five devices.
| | | |
| --- | --- | --- |
| Webroot Products | Regular Price | Discounted Price |
| Webroot Antivirus | $39.99/year | No Discount |
| Webroot Internet Security Plus | $59.99/year | No Discount |
| Webroot Internet Security Complete | $79.99/year | No Discount |
| Webroot Business Products | $150.00/year | No Discount |
Winner: N/A. Because Windows Defender doesn't offer a premium edition, it's not possible to draw a comparison in this category.
Final Thoughts
As far as freeware goes, Windows Defender is a decent security product. Surprisingly, it performed better than its rival in recent malware protection tests. However, it doesn't offer much apart from that. Webroot certainly has a wide range of useful and exciting features that are the need of the time. Moreover, Webroot provides a much better interface and excellent pricing options. Overall, Webroot offers great value for money.
Our recommendations: If you want to get the highest level of security and performance, there's no better choice than Norton, which protects over 50 million users worldwide.
After reviewing dozens of antivirus products from some of the biggest names in the cybersecurity realm, we believe that Norton 360 Deluxe is the best antivirus suite available on the market. It provides flawless anti-malware protection without slowing you down. Plus, you get almost all the advanced features you could ever want.
If you're willing to pay more for advanced identity protection features, we recommend Norton 360 with LifeLock select (only available in the US). It's a bit pricey but worth the price.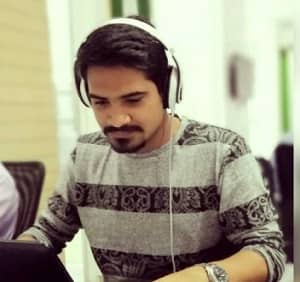 Anas Baig is a consumer privacy advocate and cybersecurity journalist by profession. Has has more than 7 years of professional experience under his belt. Anas has been featured on numerous media publications including The Guardian, Lifehacker, The Next Web, Infosecurity Magazine, Security Boulevard, Hacker Noon, CMS Wire, IAPP, SC Magazine, and many others. His interest includes Digital Privacy Rights, Information Security, Networking, Privacy, and Data Protection.
My Contributions: 
Hacker Noon | TheNextWeb | DevOps.com | GlobalSign | CMS Wire | CSO | Tech.co | Security Boulevard | ITProPortal | MuckRack | Crunchbase