(Last updated on September 12th, 2020)
Windows Defender or Avira, which antivirus software is a better option in 2020?
Read this data-driven Windows Defender versus Avira comparison to make a wise decision.
In today's era, antivirus software isn't an option anymore; it's become a necessity.
As we put more and more information online and use the internet for buying all sorts of things, we also make ourselves vulnerable to a wide variety of threats that are only becoming more sophisticated and complex with time. This means that digital security also needs to evolve and become more effective.
AV-test.org, an unbiased testing organization with a reputation for excellence, discovered almost 900 million new malware samples last year. This breaks down into about 350,000 new malware samples per day. The numbers are mind-boggling, and they're only likely to grow as time goes on.
It's clear that you need reliable antivirus protection for all your internet-capable devices. But just any security software won't do the trick. Relying on free or low-end security products that offer limited security is not a good idea — especially when your security and privacy are on the line. Instead, you should invest in a full-blown premium security suite for complete digital security and peace of mind.
Best Antivirus Suite for 2020
(All the best security products examined)
Editors' Choice Award Winner
Special discount ends in...
30-day money-back guarantee
During the past few months, we examined and reviewed over 50 antivirus suites from the biggest names in cybersecurity. We did this so you can confidently choose the best antivirus software to protect yourself and those you love.
Overall,
Bitdefender
is our
#1 antivirus software
for 2020, because of its excellent, flawless performance in all the recent independent lab evaluations we considered, particularly those conducted by AV-Test and AV-Comparatives.
Right now, we think that
Bitdefender Total Security 2020
(currently at
60% off
) is the best antivirus package available in the market. Apart from providing excellent anti-malware protection, it offers all the advanced premium features and utilities that must be there in a high-end package -- and best of all, it offers excellent value for money. You can protect up to five devices (PCs, Macs, or smartphones) with just one subscription.
If you need protection for more than five devices, we highly recommend
Bitdefender Family Pack 2020
. It will cover all the internet-capable devices in your household with the Total Security suite, so your family will be protected no matter what goes wrong.
In this comprehensive guide, we'll see how Windows Defender and Avira compare against one another in terms of features, malware detection, impact on system performance, and more.
In a hurry? See the quick rundown below to find out which software excels in each category.
A Quick Rundown of Winners in Each Category
1. Features
Winner: Avira. Avira offers a more comprehensive and useful set of features that go above and beyond the standard feature-set that comes with Windows Defender.
2. Malware Detection
Winner: Avira. Overall, independent evaluations prove that Avira provides better anti-malware security than Windows Defender.
3. System Performance
Winner: Avira. Avira performed better than Windows Defender in one of the two independent tests we considered. Both software tied during the second independent performance test.
4. User-Friendliness
Winner: Avira. Avira offers a simpler and more intuitive user interface than Windows Defender.
5. Pricing
Winner: N/A. Windows Defender is free, whereas Avira offers a free version as well as several excellent premium options, so there's no real comparison to make between both companies in this category.
Short Verdict
Avira is better than Windows Defender in terms of both malware protection and the impact on system performance. But Bitdefender, which is our recommended antivirus software for 2019, is even better.
Our recommendations:
If you want to get the highest level of security and performance, there's no better choice than Bitdefender, which protects over 500 million devices worldwide.
We have reviewed, ranked, and rated all the best antivirus software products out there, and we think that
Bitdefender Total Security 2020
(currently at
50% off
) is the best antivirus package you can buy right now. You can protect up to five devices (PCs, Macs, or smartphones) with just a single subscription of this suite.
If you need protection for more than five devices,
Bitdefender Family Pack 2020
is the best option for you.
Looking for Mac-specific protection? Check out
Bitdefender Antivirus for Mac
for complete peace of mind.
Now, let's delve into the details.
1. Features
In additional excellent anti-malware security, most modern antivirus companies offer a full suite of advanced security-related features and utilities as part of their security suites.
First, let's see what's included in Windows Defender.
Windows Defender (also called Windows Defender Security Centre) comes pre-installed with all PCs that run on Windows platform. You can't uninstall it or remove it, but it automatically turns off when you install a third-party product.
The software comes with a scanner that checks for all sorts of malware threats, including ransomware, and a firewall that keeps an eye on your network traffic and acts as a shield against malicious traffic. Like most security software, the product receives new malware definitions from Microsoft's cloud malware database to protect against new and emerging threats.
The useful "Find my Device" module lets you locate your PC if it gets lost or stolen. You can also remotely lock or erase your computer if you feel that your personal information is in danger of being stolen.
Also included with Windows Defender is a full suite of parental controls. These features let you do things such as monitor the web activity of your children, prevent them from visiting certain websites or downloading certain games or apps that may be age-appropriate, and limiting the amount of time they can spend on their device each day.
Other than the features mentioned above, there's much included in Windows Defender.
Now, let's see what features Avira has in comparison.
Avira has a free version called Avira Free Antivirus for Windows. The freeware, like Windows Defender, is pretty barebones in terms of advanced features and utilities, but it does offer protection against different types of malware threats. The software is regularly updated with new malware definitions via the Avira Cloud, providing immediate protection against emerging threats.
Next up is Avira Antivirus Pro — the first paid tier of coverage from this company. Besides top-drawer malware protection, this suite offers some extra perks that are not part of the free software. These include the HomeGuard tool (identifies and fixes vulnerabilities in your home network) and the Privacy Pal utility (helps shred confidential files and applies strict privacy settings).
Another level up is Avira Internet Security – the company's more advanced antivirus package. This suite offers everything included with the Pro package, plus a full-blown password manager that can store all your sensitive details in a secure vault. There's also a software update tool in the package; this will automatically update all the applications and drivers installed on your computer as well as fixing security flaws. In addition, it optimizes your computer hardware performance.
Finally, there's Avira Prime – the company's full-blown antivirus offering. This premium software package has everything that comes with the previous suites, plus some additional utilities. The additions include a premium VPN tool that you can use for anonymous web surfing and a comprehensive clean-up tool that cleans junk files and improves the performance of your computer.
The Prime suite also gives you access to Avira's apps for Android and iOS to extend security to mobile devices. You'll also be able to use all the new products that the company will release in the future at no additional cost.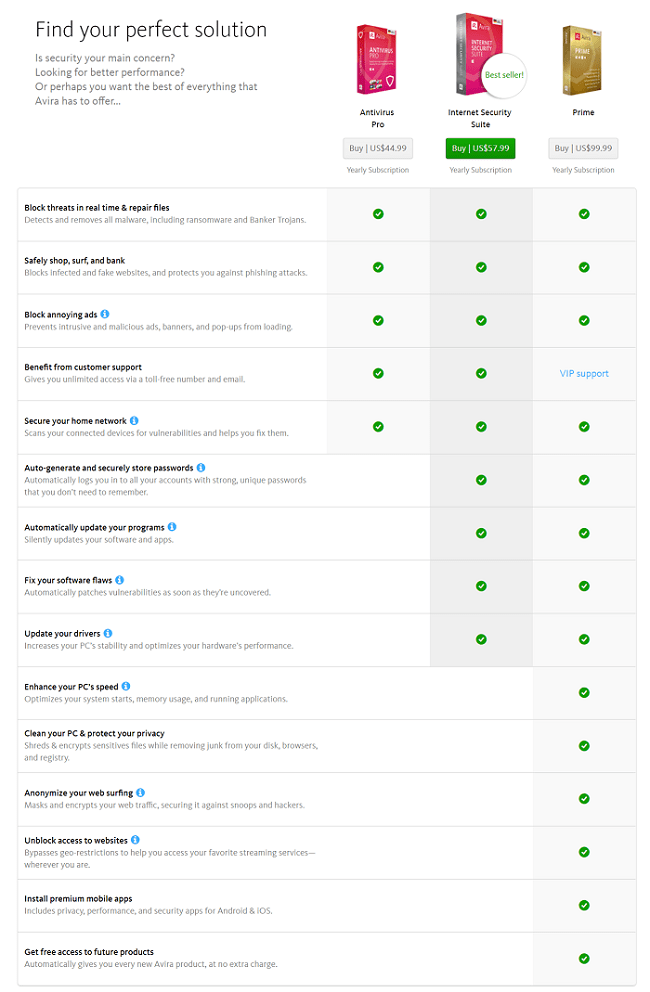 If you're interested in Avira's business products? Follow this link for more information.
Winner: Avira. Overall, Avira's products come with a more comprehensive feature-set than Windows Defender.
2. Malware Protection
The ability to protect your computer from all sorts of malware threats is the primary purpose of an antivirus program. To determine whether Windows Defender or Avira can protect you better, let's turn to some independent testing organizations who can provide us with unbiased test results and give us a clear answer to this question.
AV-Test is a well-known independent antivirus software testing company that regularly evaluates all popular security software in terms of three different categories: Protection, Performance, and Usability. Their most recent evaluations were held in April 2019.
Both Avira and Windows Defender got a perfect 6/6 rating in the Protection category of AV-Test evaluations, meaning both software possess solid malware defense. (See this and this for detailed results.)
AV-Comparatives is another independent Austrian organization that tests and ranks different antivirus software. In their recent real-world protection study, Avira got the highest possible award issued by the company, the ADVANCED+ award, because of its excellent malware detection rate with a low number of false detections.
Windows Defender didn't perform as well as Avira in this test and could only get the second-best ADVANCED award.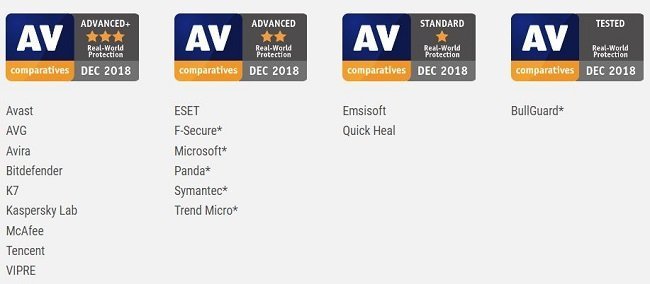 Winner: Avira. Overall, both companies tied in one independent evaluation, while Avira got the better of Windows Defender in the other evaluation.
3. System Performance
Good antivirus software shouldn't strain your system resources, no matter what kind of computer you have. If a software significantly slows down your system, it's basically a virus itself.
To find out which software is better in terms of system performance, we'll again refer to the recent independent evaluations.
In AV-Test's recent April 2019 evaluations, both Avira and Windows Defender scored 5.5 out of 6 in the Performance category, which is a good score but not perfect.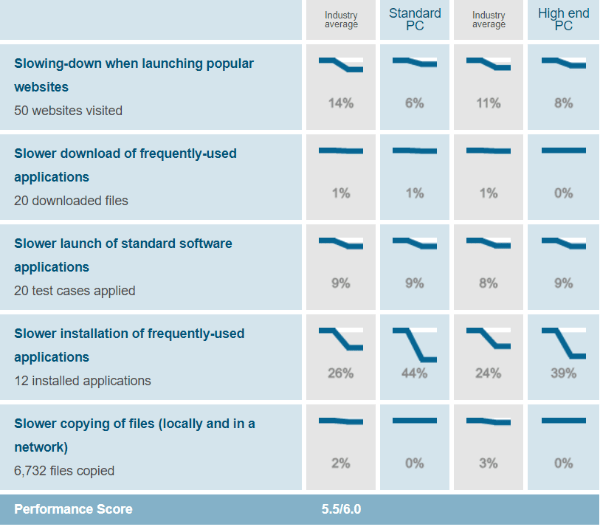 The experts at AV-Comparatives also conduct a similar test to measure the impact different antivirus software put on systems while running in the background. Avira got the second-best ADVANCED award in their April 2019 test, while Windows Defender's results were surprisingly poor; it put the most impact on test systems and came last in the test.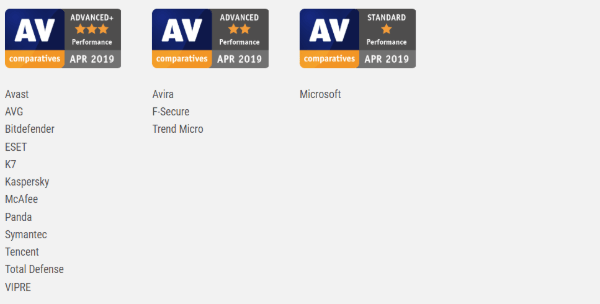 Winner: Avira. Overall, Avira wins this round of comparison because of better overall scores in independent evaluations.
4. User-Friendliness
While all the aspects we considered above are important, we can't disregard how intuitive and easy-to-use the user interface of each antivirus software is in its day-to-day use.
First, let's examine Windows Defender's interface.
To open Windows Defender's interface, you'll have to go through several different clicks to get to the Security Center, which is the dashboard for the Defender software.
Overall, the interface is open-framed and uses a modern, minimalist visual aesthetic. On the left-hand side, you can find the seven different major categories for operations. Each category has a self-explanatory name, so you should be able to access everything that Defender has to offer even if you don't have a lot of experience with computers.
The biggest downside to the interface is the lack of the capability to schedule scans. This means that you'll have to initialize every single scan that the software performs.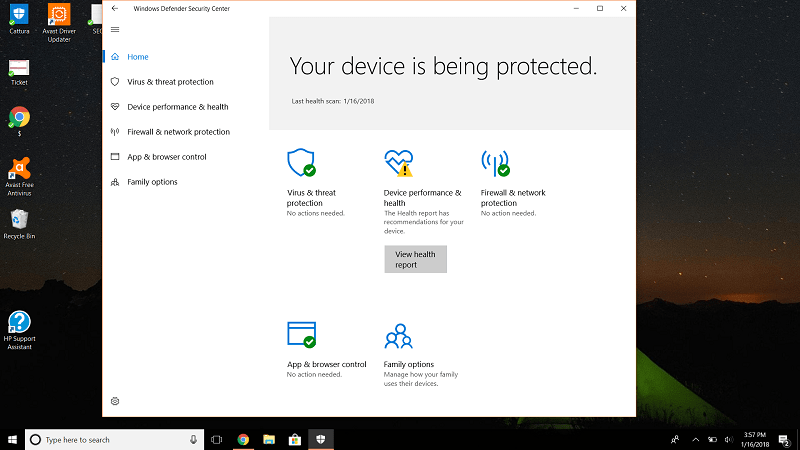 Let's take a look at Avira's interface.
Avira's interface uses a green and gray dashboard. There's also a big checkmark at the top of the screen that will be there if everything is running as expected. This will change to a red exclamation point if there's an issue that needs your immediate attention. All of the primary operations, such as the real-time protection, firewall, and web and mail protection functions, have switches that you can flip to turn them on or off as you wish.
On the main page, you can also find records of your scans, plus logs of anything that the software has found. You can also schedule different types of scans and access various reports compiled by the software with a few clicks.
While Avira will automatically update itself several times a day, you can also update it immediately whenever you feel an update is necessary. In addition, you can easily locate a link that can let you install the Avira app on your Android phone or tablet.
Winner: Avira. Avira's user interface is more intuitive and straightforward than Windows Defender's.
5. Pricing
Windows Defender is totally free and comes pre-installed with PCs, while Avira offers a free antivirus solution as well as several excellent premium suites.
Let's take a look at Avira's paid security suites.
Avira Antivirus Pro costs $44.99 per year for one license that you can use to protect either a PC or a Mac. Avira Internet Security protects one device for $57.99 per year. Avira Prime, the premium bundled package offered by the company, protects up to 5 devices for $99.99 per year.
Winner: N/A. It's impossible to draw a comparison between both software in this category.
Final Thoughts
Windows Defender is better than nothing, but Avira's premium offerings are far more advanced and superior in terms of features, anti-malware security, and system performance.
Get Bitdefender at 60% off today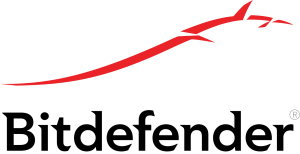 Editors Choice Award Winner
Our recommendations:
After reviewing 50 antivirus suites from some of the biggest names in the cybersecurity realm, we believe that
Bitdefender Total Security 2020
(currently at
60% off
) is the best antivirus suite for 2020 in terms of value for money. You protect up to five devices (PCs, Macs, and smartphones) with a single license of this suite.
Got more than five internet-capable devices? We found that
Bitdefender Family Pack 2020
is the best option out there in terms of value for money.
If you are still unsure, Bitdefender offers a 30-day money-back guarantee and exceptional customer support, so you there is nothing to lose.
Related Comparisons
Bitdefender vs Avast
Bitdefender vs Kaspersky
Kaspersky vs Avast
McAfee vs Norton
Windows Defender vs Sophos
Windows Defender vs ESET
Avira vs ESET
AVG vs Norton
Kaspersky vs Avira
Norton vs Malwarebytes
Kaspersky vs Norton
McAfee vs Kaspersky
Bitdefender vs McAfee
Bitdefender vs Norton
Windows Defender vs McAfee