(Last updated on February 7th, 2019)
Best way to do anything? Learn how industry leaders do it. Here are five personal branding examples that you can learn a lot from if you want to cultivate a compelling personal brand.
You think you don't need a personal brand? Well, you already have one – whether you consciously cultivated it or not.
A personal brand is an image (or sphere) that you have created around your name, and the first thing your potential clients and customers think of when they hear or see your name. This image is your chance to convey who you are and what you bring to the table. It's an amazing opportunity to communicate your value, passions, ideas, and so much more.
In other words, you should take it seriously.
If you don't build a strong personal brand around your name, you are missing out on the opportunity to tell the world how you are different from the rest. Also, you are not in control of what's being said about you or your business, and certainly not doing much good to your chances of growing your business, securing a job, building a dream career, etc.
Here are five individuals who are a perfect personal branding examples; they know how to present themselves so that people perceive them as experts in their niche or industry.
1. Rand Fishkin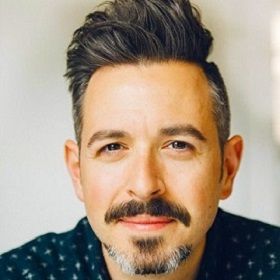 Founder of reputable SEO company called Moz, Rand Fishkin – who is also known as the Wizard of Moz – is considered as one of the top-notch professionals in the SEO industry.
Co-founder of Inbound.org and host of Whiteboard Friday. Rand has garnered quite a reputation and respect ever since he joined the industry in the early 2000s, and has helped Moz (previously SEOMoz) become a multi-million dollar brand courtesy his sheer brilliance and deep knowledge.
His powerful personal brand has played a huge role in the success of his company, that has over 24,000 paid members at the time of this writing (bringing in a well over $ 38 Million per annum in revenue), making him #1 in my list of great personal branding examples.
Best way to sell something – don't sell anything. Earn the awareness, respect, & trust of those who might buy.

— Rand Fishkin (@randfish) February 4, 2015
What you can learn from him?
The key lesson we can learn from Rand Fishkin is that you should always have a clear vision of what you want to achieve and how you want to achieve it. And you should strive to create a powerful brand image around your name to stand out from the crowd.
Another crucial point: you should always let your work do all the talking, and it is only possible to become an industry leader when you have a complete understanding how things work in your niche or industry.
2. Leonard Kim
Leonard Kim was homeless back in 2010, and now he is recognized as one of the top digital and youth marketers by Forbes, Inc., and Entrepreneur Magazine. That's quite a progress! Isn't it?
Now serving as the managing partner of InfluenceTree, Kim is a personal branding expert, a renowned speaker, and an accomplished marketer. He seems to know all the secrets on how to build a strong personal brand, get featured in the media, and growth hack social media following.
From being unknown on social in 2010 to over 524k twitter followers in 2017, he is a great personal branding example to follow for everyone out there.
What you can learn from him?
One key lesson that we can learn from Leonard is you should an effort be as visible and accessible as you can in your community. Nobody is going to know about you if you hide behind closed doors. Attend conferences, get on social media, hold live Q/A sessions, write about what you already know, or do whatever you like to do that spreads your message.
3. Neil Patel
If you want to master the art of online marketing, look no further than Neil Patel.
Founder of four multi-million dollar companies – Crazy Egg, Hello Bar, Kissmetrics, and QuickSprout – Neil Patel is a popular internet marketing expert and a highly acclaimed entrepreneur. He helps top companies like Amazon, Microsoft, Google, Viacom, etc. grow their business, revenue and online influence through digital marketing.
Most importantly, he knows how to market himself as a brand, and he does it better than anyone else I know. Don't believe me? View this video on his Youtube channel to see how effortlessly he does it. Also, don't forget to visit his blog which, I think, is pretty awesome too.
He has also written a thorough, comprehensive guide on how to build a personal brand that you can follow.
What you can learn from him?
Neil boasts a massive online presence and has all the tricks up his sleeve to convert his potential leads into customers. He likes to show off the list of big companies he has worked with, awards and honors that he received, and startups that he founded. (Who wouldn't?)
He likes to keep his stuff simple (and organized) and is a great believer in sharing stuff so that others can learn from it – in fact, that's one of the many reasons why he was able to cultivate such a strong personal brand.
4. Pat Flynn
The man behind the hugely successful SmartPassiveIncome blog and podcast, Pat Flynn teaches proven strategies and tactics to he has used to grow his business and optimize his passive income. (Click here to read how he generated his first $ 3 Million in passive income.)
Despite being in a highly competitive niche, Pat has created a formidable personal brand around his name through his actionable, educational blogs posts and insightful podcasts.
What you can learn from him?
If you want to become a go-to person in your niche, you first need to build trust and credibility. And you can only achieve that by being authentic and honest about everything you do.
5. Cristiano Ronaldo
Another great personal branding example is star player Cristiano Ronaldo.
We all know Ronaldo is a great athlete and arguably the best football player in the world right now, but you may not know about him is that he loves to market himself as a brand. He uses his social media channels to promote his and his sponsors' products, reaching millions around the globe.
What you can learn from him?
You should start seeing yourself as a personal brand before you expect people to see the same. And you should use every possible medium you can to communicate your message to your potential audience.
That's it! I tried to cover the best personal branding examples that I know, but my list doesn't end here.
Who else do you think I should include in my list of personal branding examples and why? Let me know in the comments.
Also, you would be doing me a big favor by sharing this post on Facebook and Twitter 😉